Environmental
Striving For A Greener Future
It is increasingly essential that all businesses play their part in building their sustainability and reducing their carbon footprint, and we are striving for a greener future.
We've worked hard to ensure we reduce our energy usage in the past few years and are pleased to say that in 2019 we used 19.2% less than in 2018 – that's the same as the average annual gas and electricity for 13 homes.
We've also continued to upgrade our building, which has further reduced heat loss and improved basic heating and cooling controls. Our lighting stock has been updated and our Photovoltaic Panels have generated 145,256kWh of energy since their installation.
We're proud to be participating in the Julie's Bicycle NPO Spotlight programme and are now focused ten years ahead to 2030, for which we have agreed to target a 41.6% reduction in energy use against our 2018/19 consumption. Should that target become obtainable by 2025, we will work to add a further 20% reduction to the 2030 objective.
In all scenarios it is our hope that energy used within the building will come from renewable sources by 2030.
Here's how we've improved our energy usage so far:
| | | | |
| --- | --- | --- | --- |
| kWh | 2010 | 2019 | Reduction |
| Gas | 1,126675 | 415,638 | 711,037 (63.1%) |
| Supplied Electric | 740,759 | 420,025 | 320,734 (43.3%) |
| TOTAL | 1,867,434 | 835,663 | 1,031,771 (55.2%) |
Small steps to Sustainability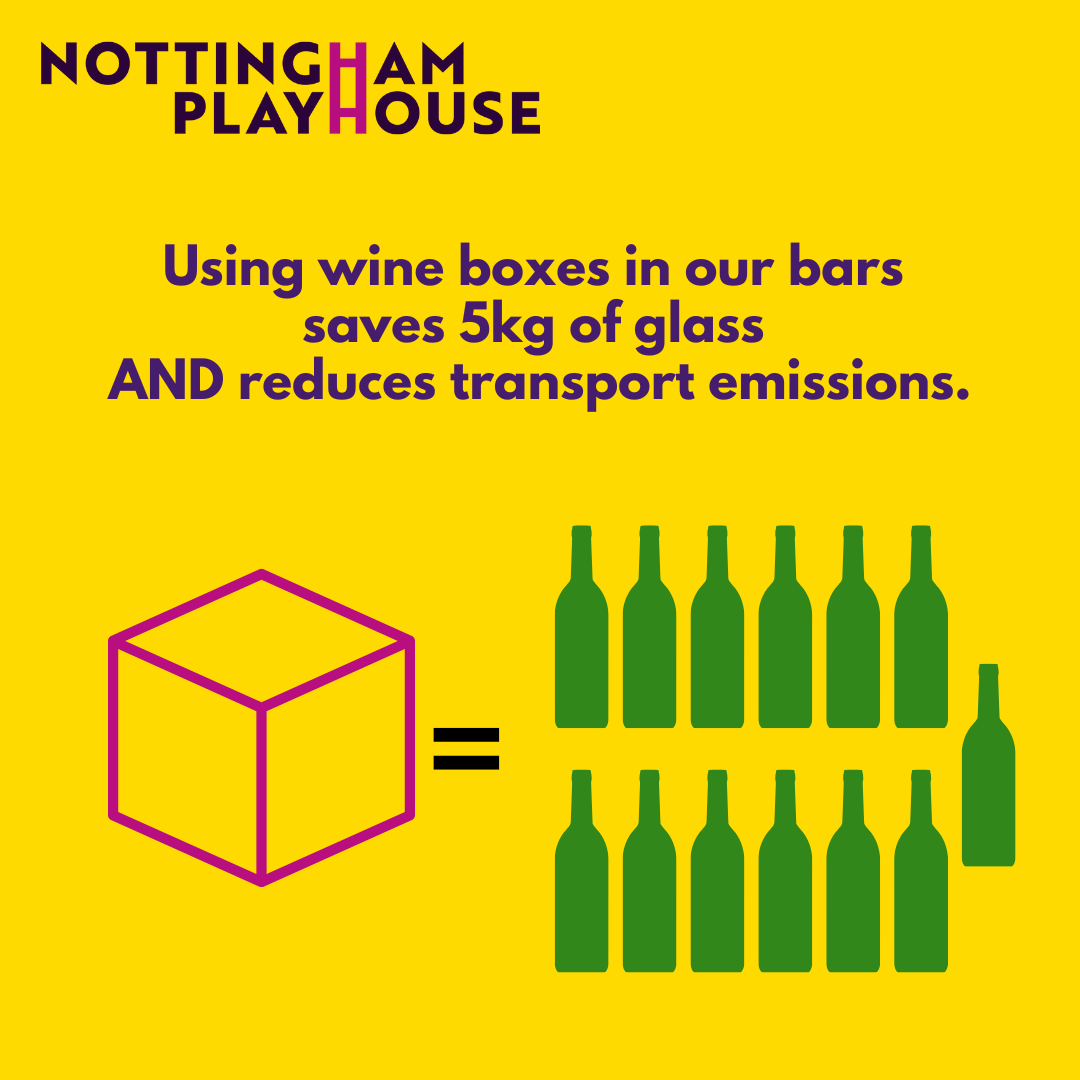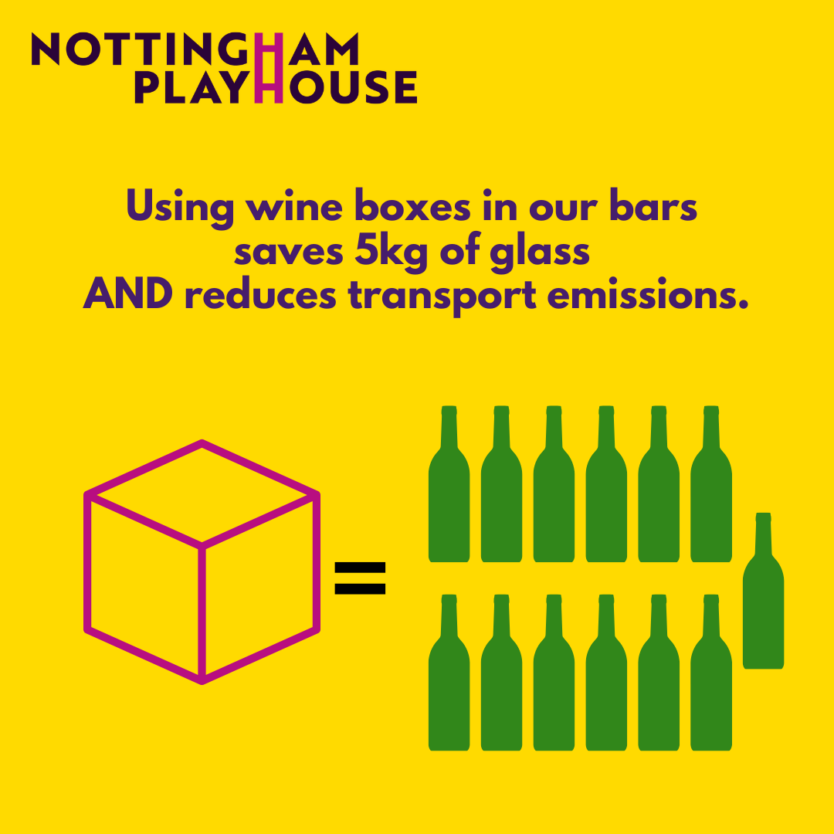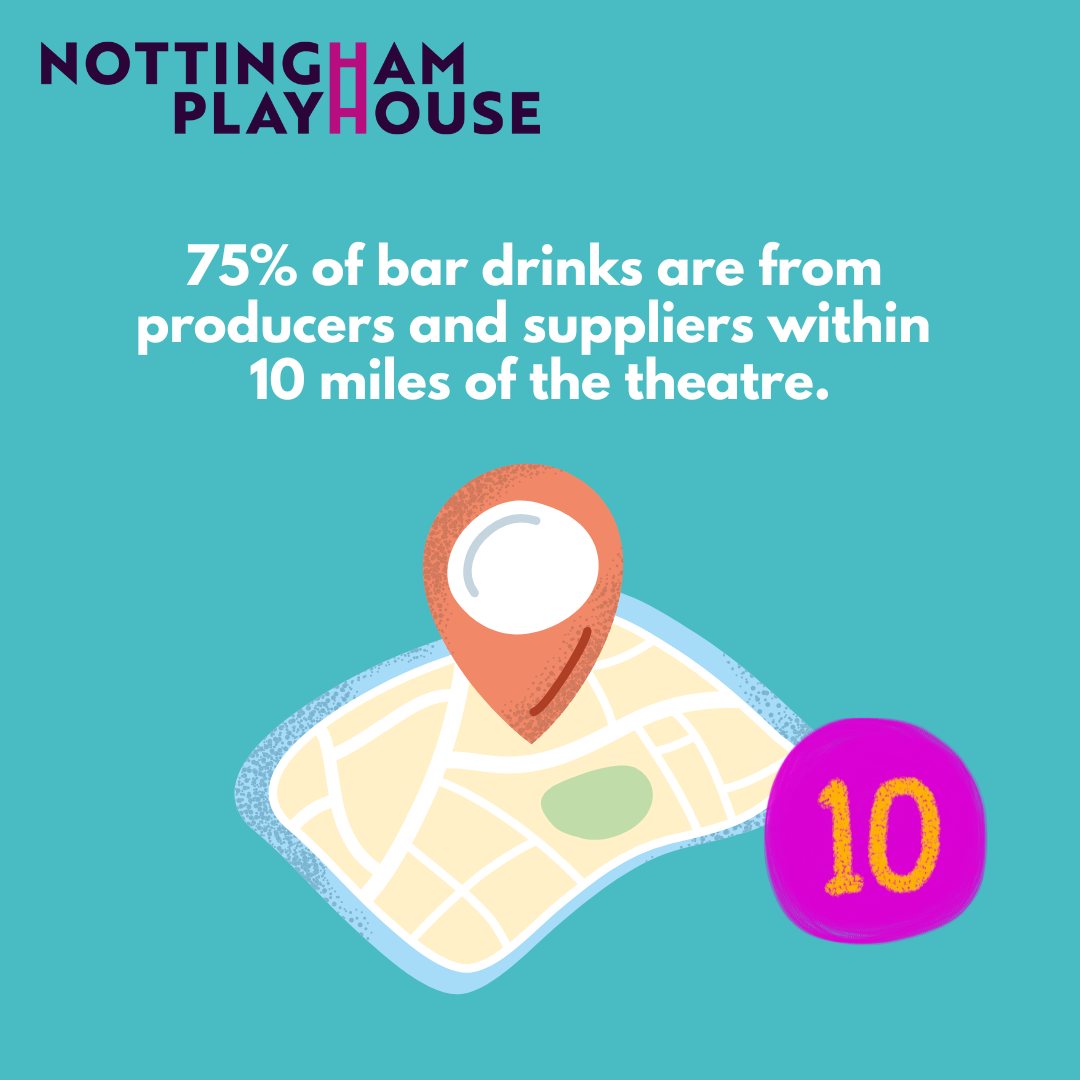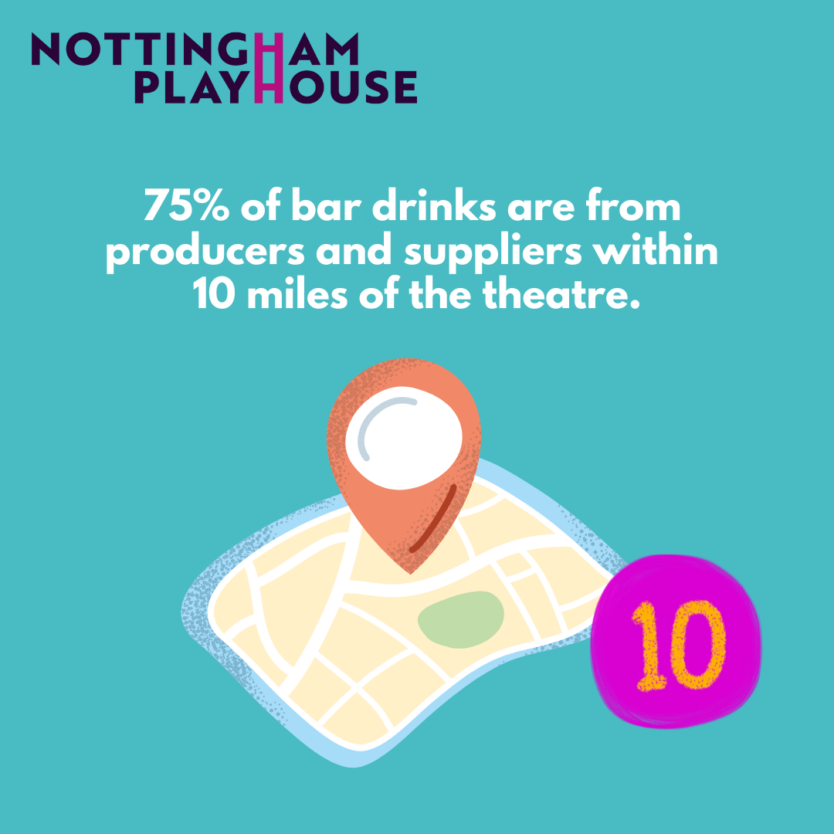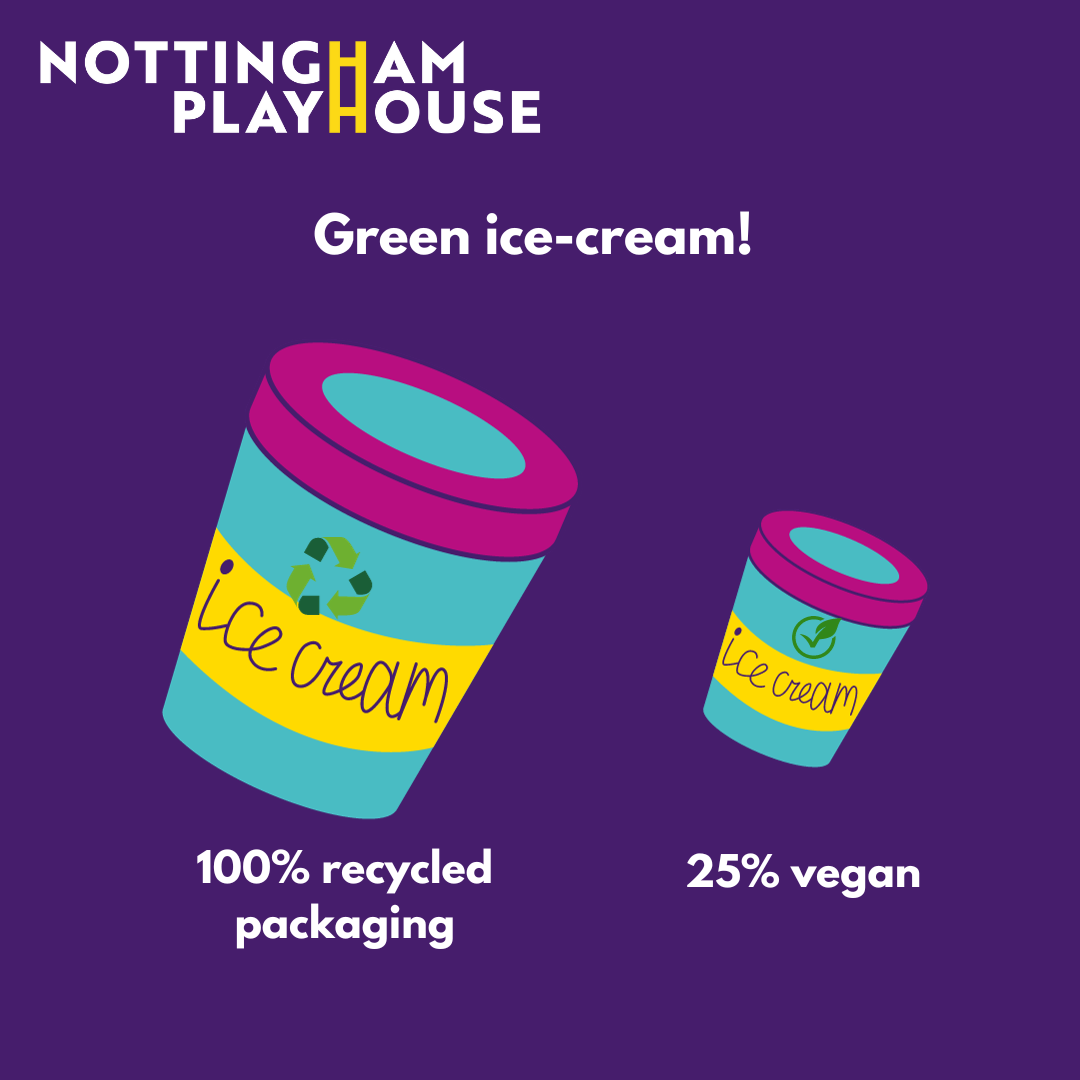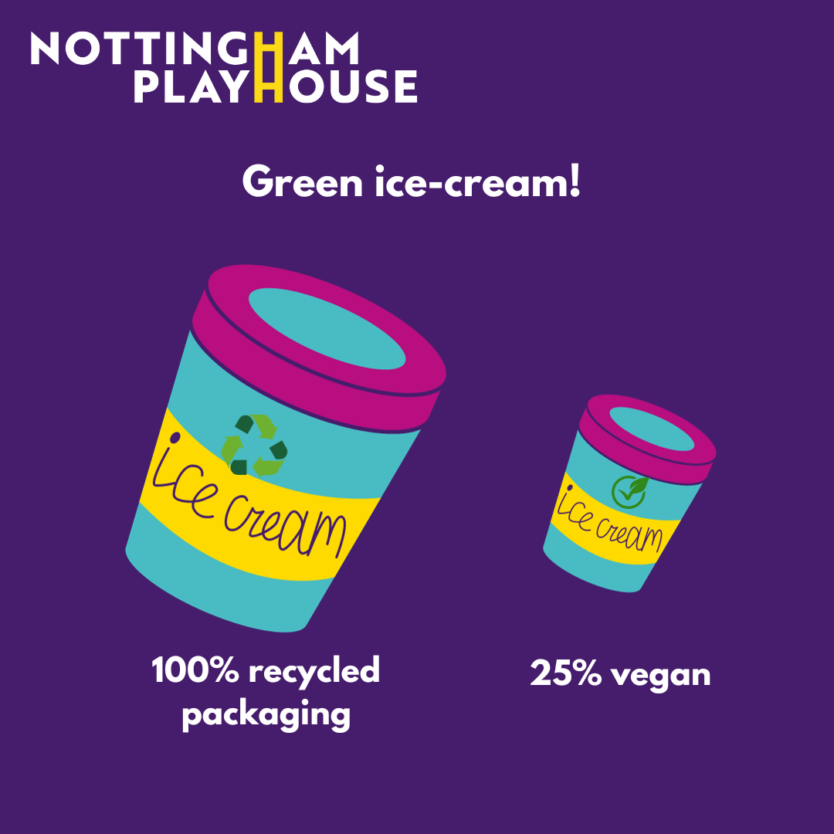 Theatre Green Book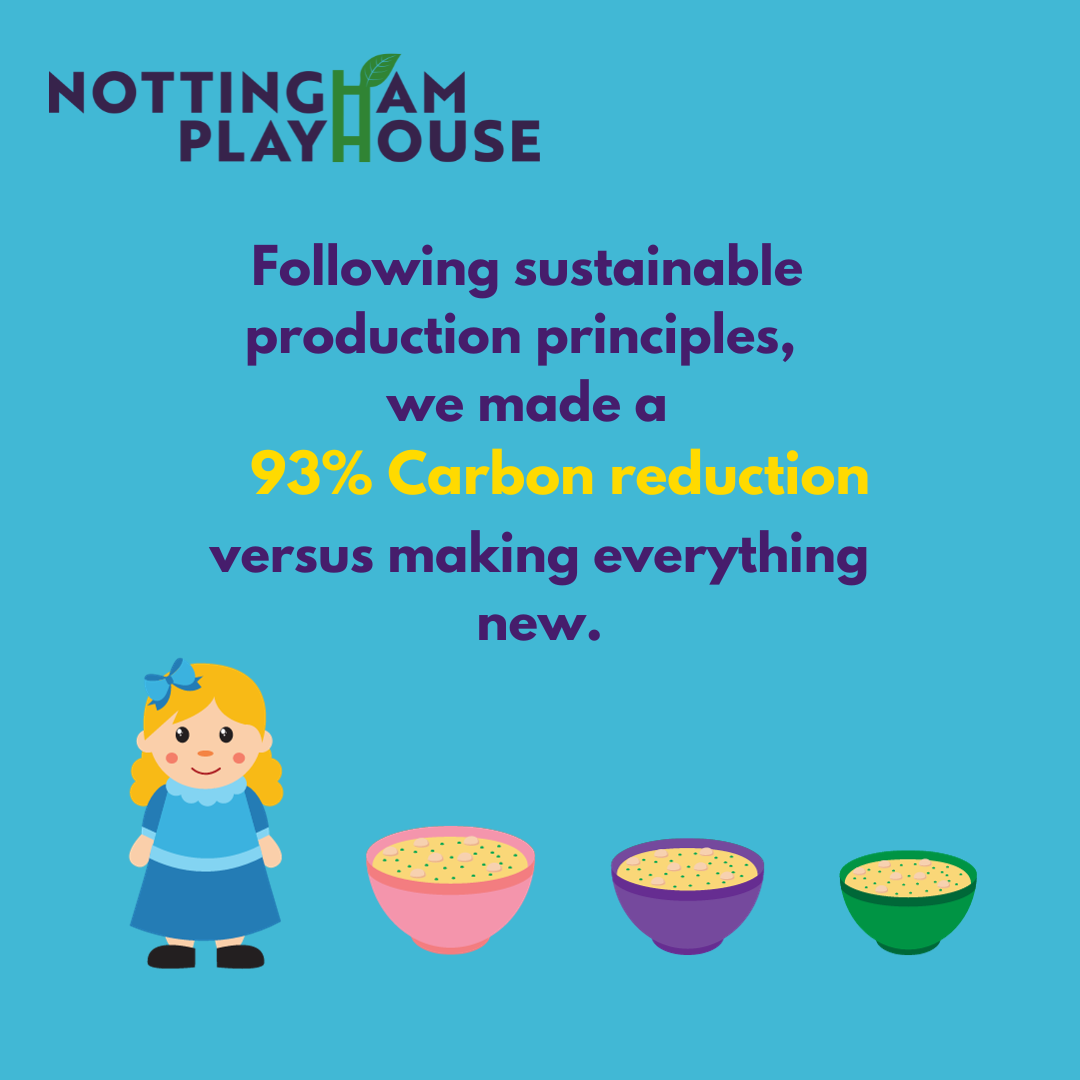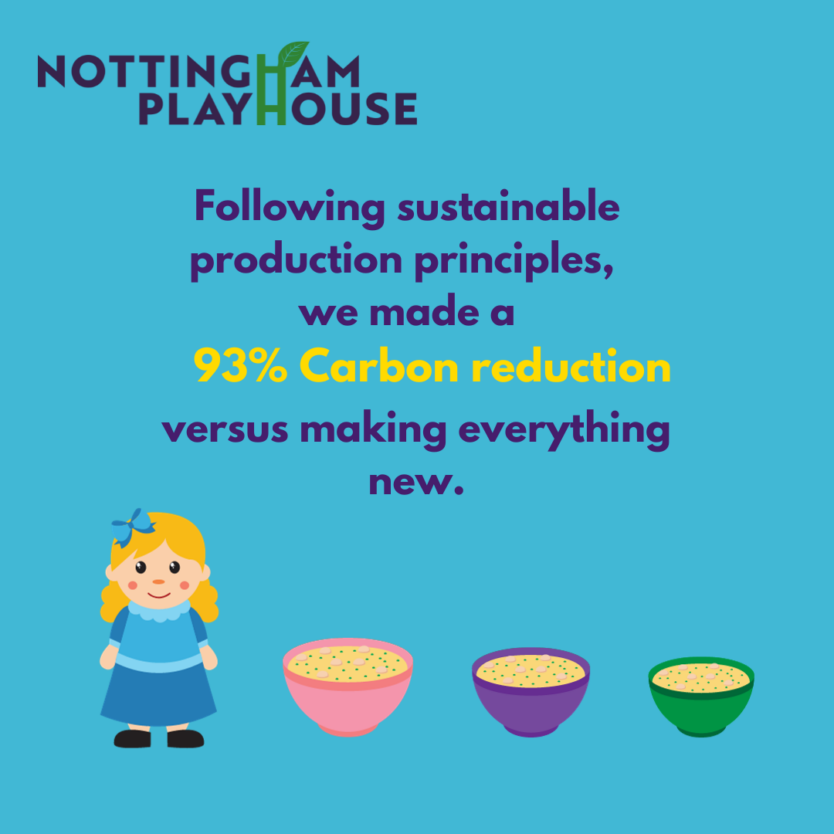 Read our case study on Goldilocks & the Three Bears – our first Theatre Green Book production, which led to a 93% reduction in expected Carbon use.
We will be following the Theatre Green Book standards for our upcoming productions of Hansel & Gretel, The Children and The Trials.  In addition, we are setting up policies and processes which mean we record all materials used, use of transportation etc for ALL shows, so that we gather as much data as possible, which we can then use to see where improvements can be made in all departments.