Leadership Team and Boards
Leadership Team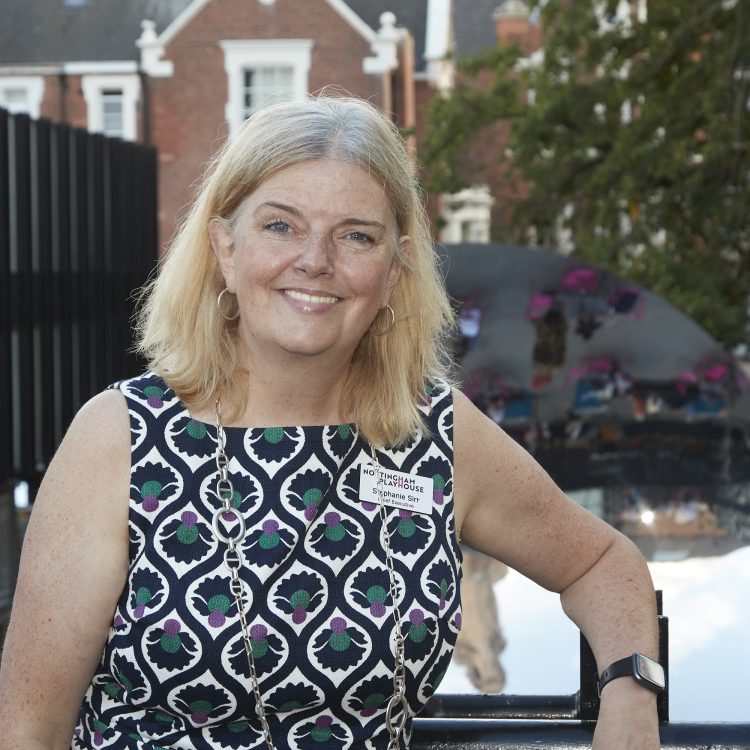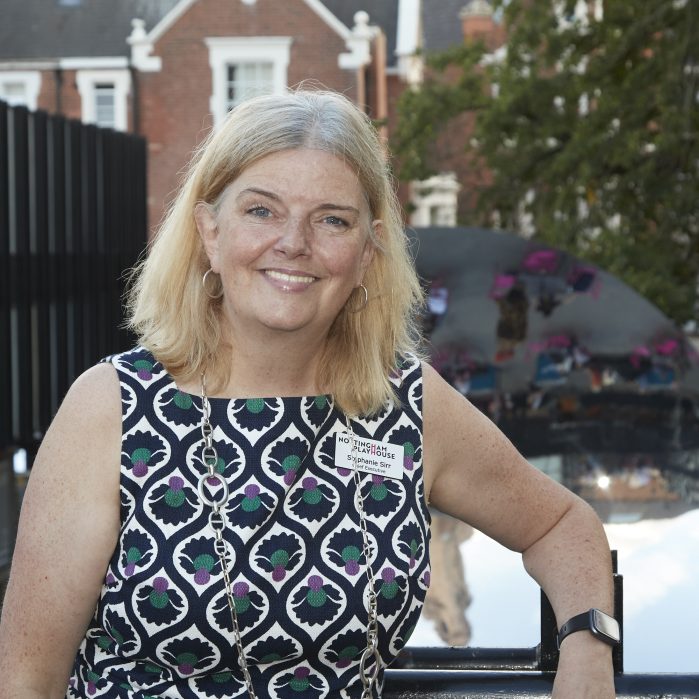 Stephanie has 30 years experience of running theatres and a further 4 years experience of programming theatres. Her career includes stints as a Stage Manager in rep, an actress, theatre critic, court reporter and comedy club compere.
She has worked on all scales from a small-scale arts centre to a 1,500 seat SOLT venue. She has been programming dance since working at Sadler's Wells under both Tim Tubbs and Nigel Hinds, and was a founder member of Dance Touring Partnership. She has run the Merlin Theatre, Frome, Blackpool Grand Theatre and, for the past 19 years, Nottingham Playhouse covering small-scale touring, middle-scale presenting and running a producing house. Nottingham Playhouse was a founder member of Eclipse Theatre Consortium and Ramps on the Moon under Stephanie's leadership.
She is Joint President of UK Theatre (previously Vice President), Ex Vice Chair of Parents and Carers in Performing Arts and, at a local level, she sits on the ONE Nottingham Board and is an Ambassador for Inspiring Future Theatre.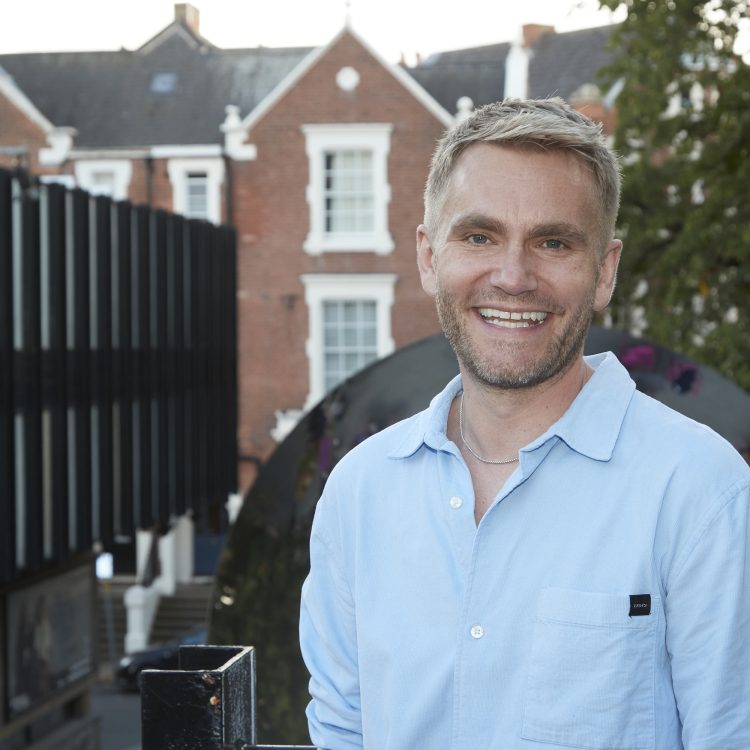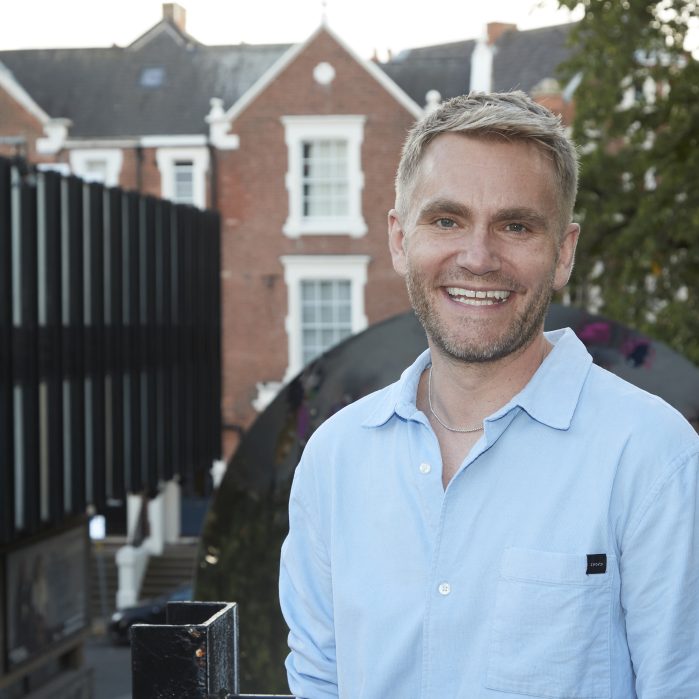 Adam Penford trained at the Liverpool Institute for Performing Arts (LIPA).
His directorial credits for Nottingham Playhouse include: Holes (UK Tour), An Enemy of the People, Coram Boy, The Madness of George III and Wonderland.
For the National Theatre: A Small Family Business (Olivier), Dorfman Opening Gala (Dorfman) and Island (Cottesloe). Revival Director on One Man Two Guvnors (West End, Broadway, UK and International Tour). Associate Director on NT 50 Years on Stage.
Other directing credits: Committee (Donmar Warehouse), The Boys in The Band (Vaudeville and Park Theatre), Platinum (Hampstead Theatre), Unfaithful (Found111), Watership Down (Watermill Theatre), Deathtrap (Salisbury Playhouse and UK Tour), Ghost the Musical (ETF), Stepping Out (Salisbury Playhouse) and The Machine Gunners and Run! (Polka Theatre).
Assistant/Associate director credits: The Winter's Tale (Propeller at the Watermill), The Vagina Monologues (National Tour), 50 Ways to Leave Your Lover (Bush), Imagine This (Theatre Royal, Plymouth), Dying For It (Almeida) and Charley's Aunt (Oxford Playhouse).
Board of Trustees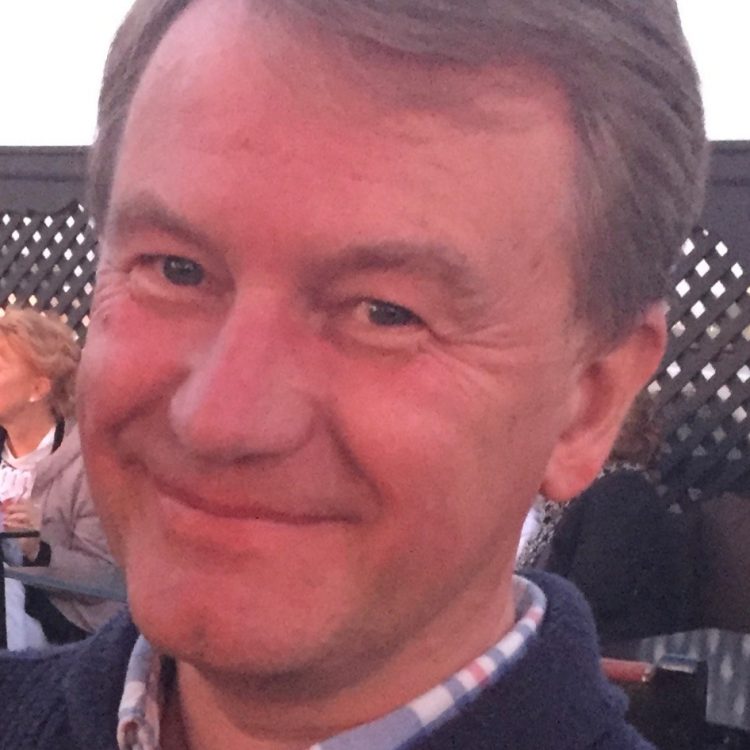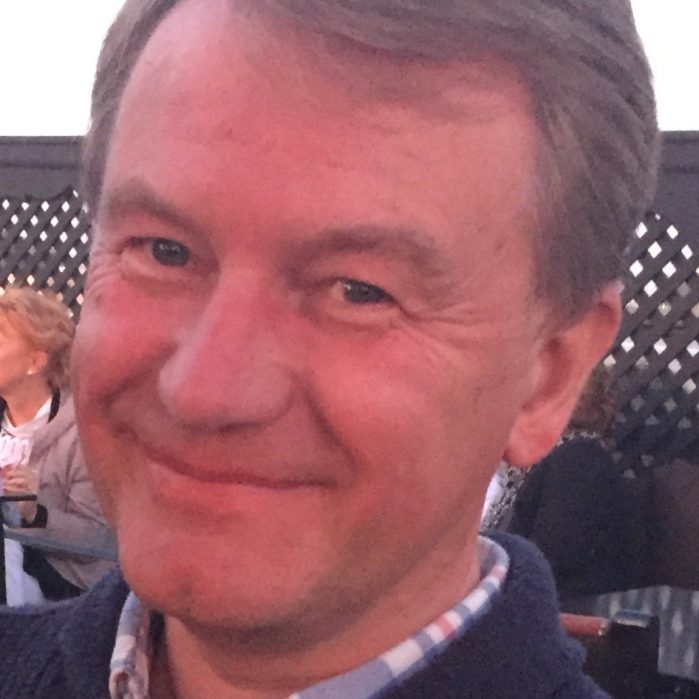 Mark Aldrich was formerly a partner at Browne Jacobson, a Nottingham commercial law firm. He now leads projects in their central management team. He has been passionate about the theatre since studying English Literature at school and taking leads on the school stage as Arthur Kipps in Half A Sixpence and Henry Higgins in Pygmalion. Mark has continued to take part in amateur dramatics locally, is a keen theatre-goer and is also trustee of a Nottinghamshire Multi-Academy Trust.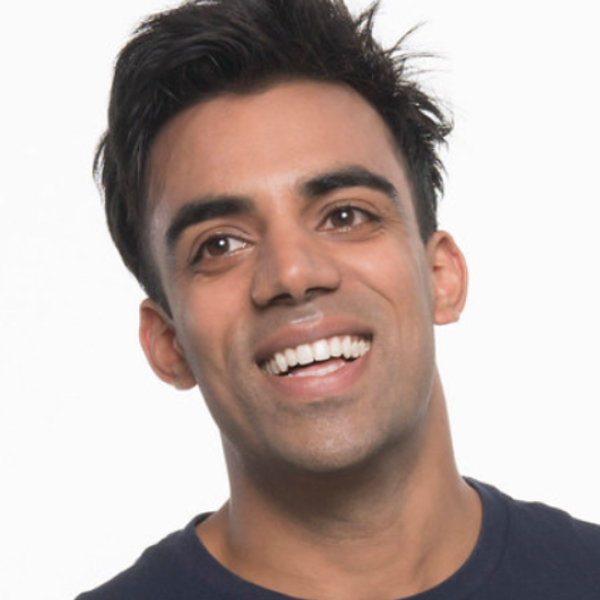 Anthony Almeida is an award-winning theatre and opera director. In 2019 he was named winner of the RTST Sir Peter Hall Director Award. He was the inaugural Link Artist Stage Director at Royal Opera House; and Resident Director at Almeida Theatre for whom he directed actors including Ian McKellen, Fiona Shaw and Ashley Walters in Figures of Speech – a digital film project interrogating leadership.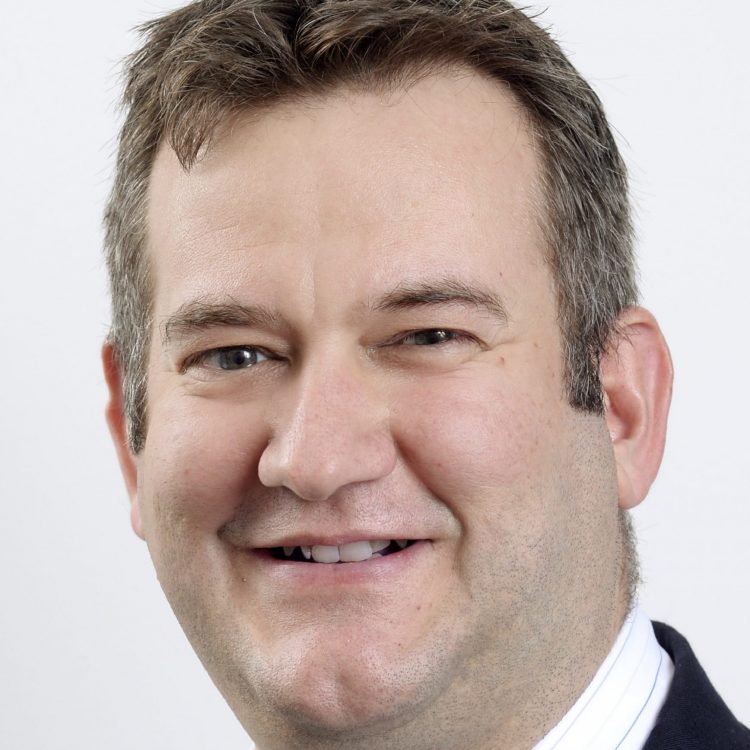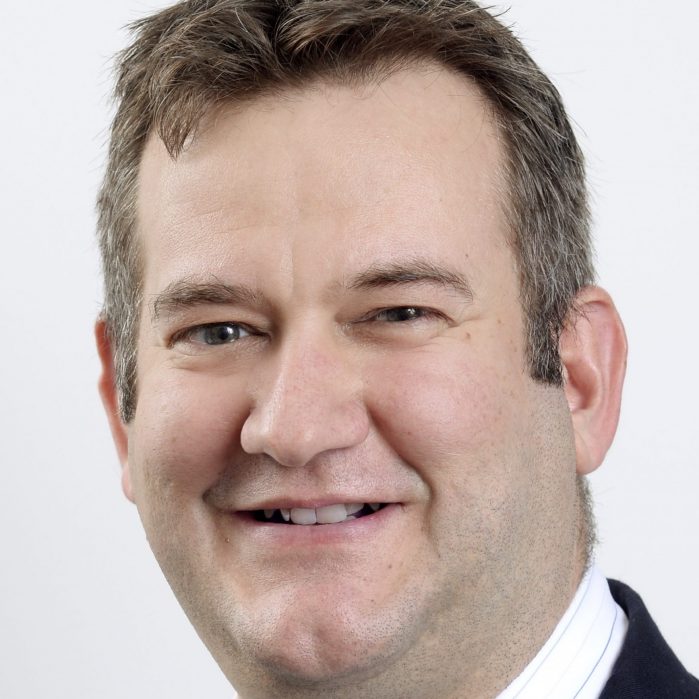 Andy is a Chartered Accountant and works as a Director at PwC. He studied Economics and Econometrics at the University of Nottingham, before a sabbatical year as Treasurer of the Students' Union. Other than some time working in London and the US, he has lived in Nottingham since graduation.
He is a very regular theatre goer, both locally and in London and "took to the stage" at Nottingham Playhouse as part of the Coram Boy Choir and as part of the Community singers in Wasteland. Andy Chairs Nottingham Playhouse's Risk Group and is also an elected member of the Council of the Institute of Chartered Accountants in England and Wales.


Alex is Director of Audiences and Marketing at the National Theatre, where he is responsible for ensuring the organisation reaches and engages the widest possible audience in London, across the UK and around the world. Working across live theatre and digital output (notably including NT Live cinema broadcasts), he has overseen a move to data-driven, digital marketing and engagement strategies and is helping to build stronger, sustained partnerships with theatres across the UK. Originally from Dorset, Alex is a big fan of all forms of arts and culture and a keen gardener.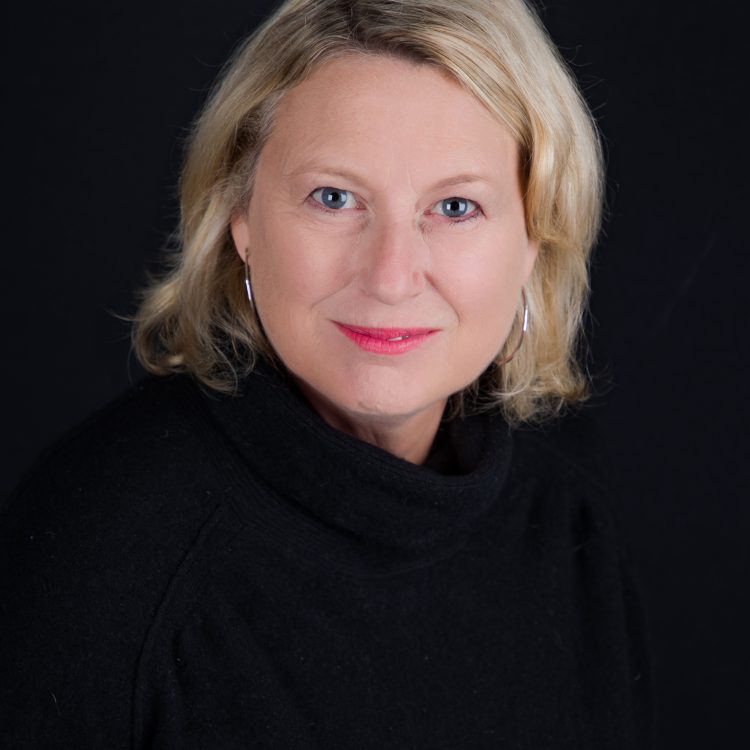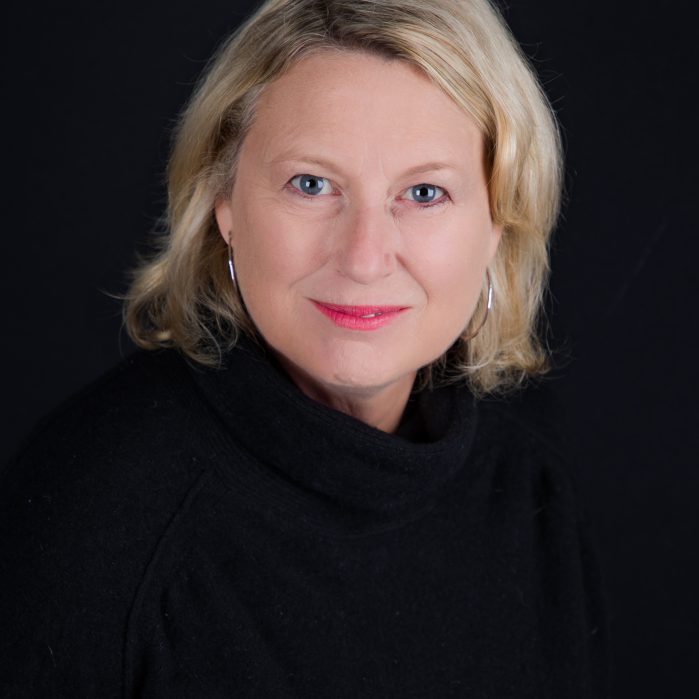 Amanda Farr is a practicing partner in Sweeney and Farr mental health consultancy.  She was formerly a clinical lead of the NHS county primary care mental health service and is Deputy Lieutenant and former High Sheriff of Nottinghamshire."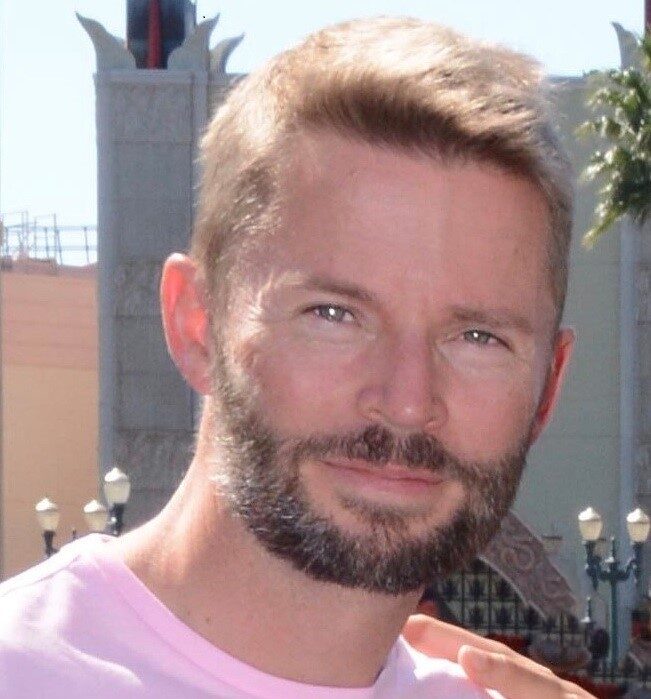 Roger is Nottingham born and bred and was lucky to be introduced to Nottingham Playhouse at an early age by his wonderful parents. He's been captivated by the power of theatre to move, excite, and inspire ever since.  After a brief and undistinguished 'am-dram' career, he realised the arts would be better off if his involvement was off-stage and is therefore delighted to join the Board of Trustees. Roger also chairs our Trading Company. In his spare time, he's a Solicitor and Managing Partner at the Nottingham office of Shakespeare Martineau. He lives in Nottingham with his wife and their two fab boys.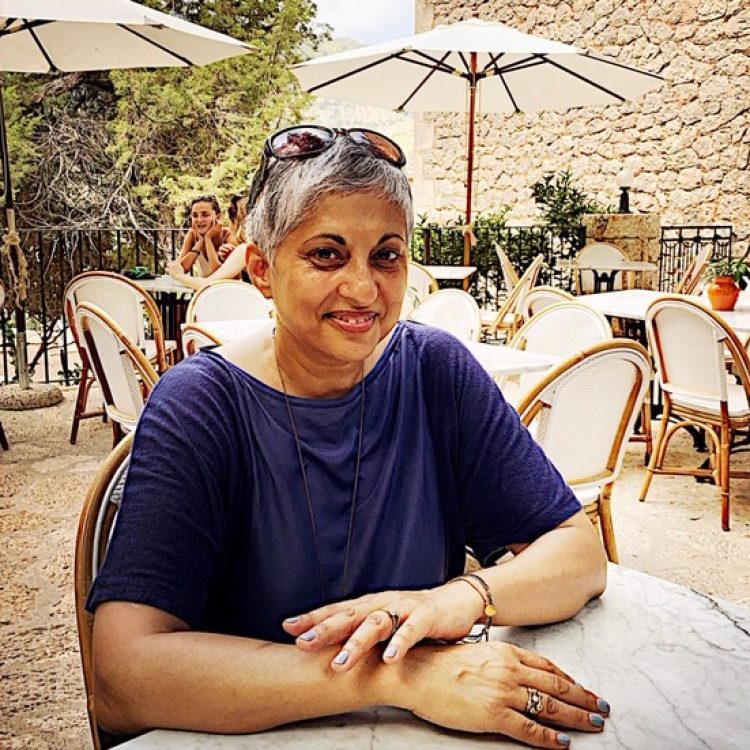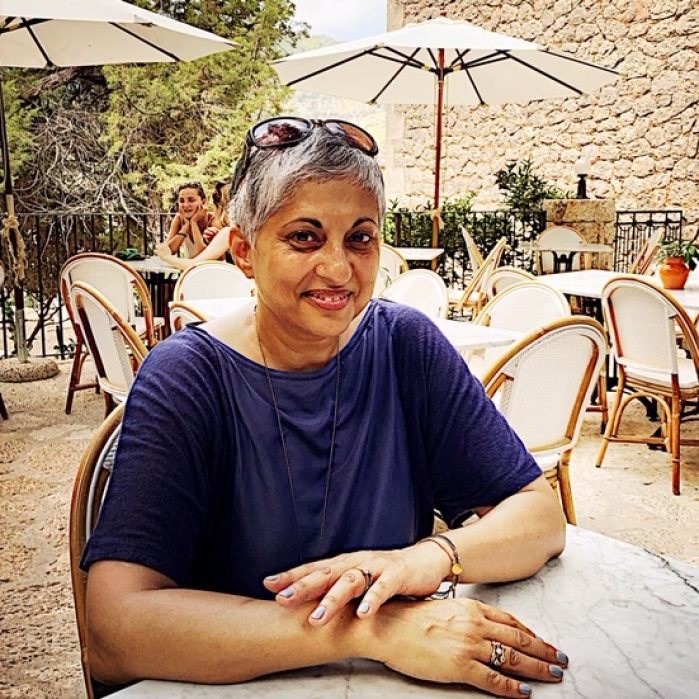 Sofia has over 30 years experience in arts marketing working across film and media, theatre and visual arts. She jumped ship into the third sector three years ago and currently works for an environmental charity in membership recruitment and fundraising. Sofia is also a member of the Board at Broadway Cinema in Nottingham.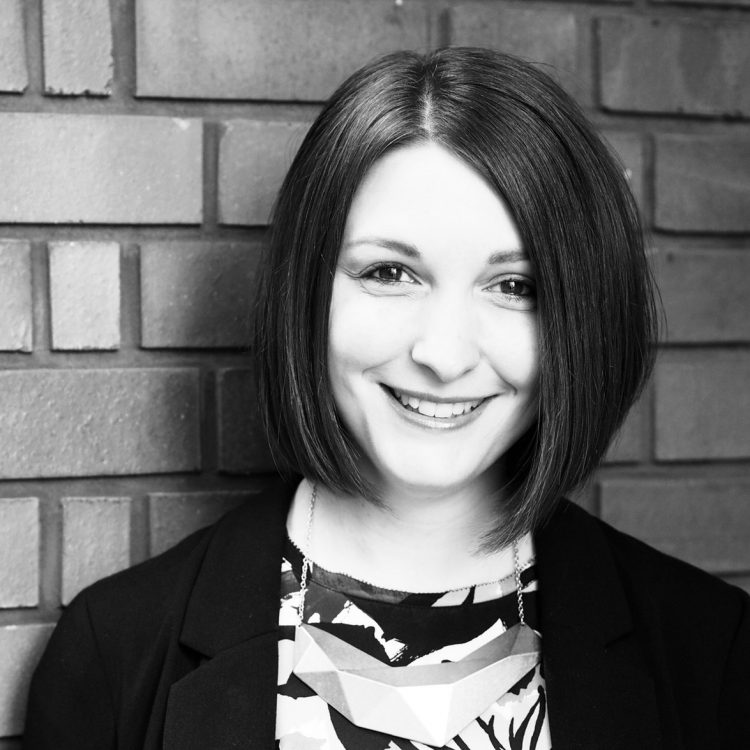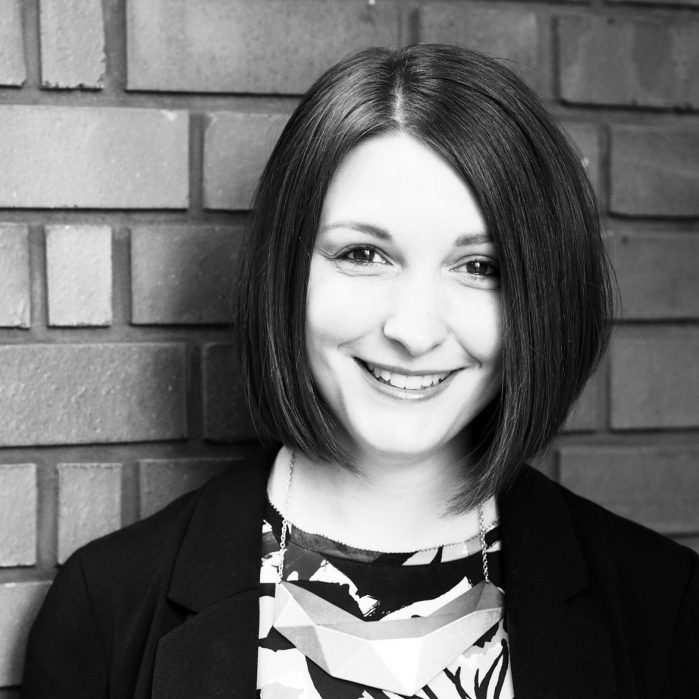 Danielle Russell is a senior marketing, communications and fundraising professional with a career spanning 20 years. She is Head of Alumni Relations and Regular Giving at Nottingham Trent University and, prior to this, she spent nine years in a similar role at Sheffield Hallam University.
Danielle believes in the importance of higher education in transforming people's lives and increasing social mobility and, through her work at both universities, has played a crucial role in supporting this.
Before making the move into Higher Education, Danielle enjoyed a career in the arts, working at Sheffield Theatres, the Southbank Centre during the successful £110 million capital fundraising campaign and 2007 relaunch, Box Clever Theatre Company, Stratford Circus Arts Centre and East London Dance.
A dance alumna of the University of Surrey, Danielle has a passion for theatre and dance, and champions access to arts and culture for all.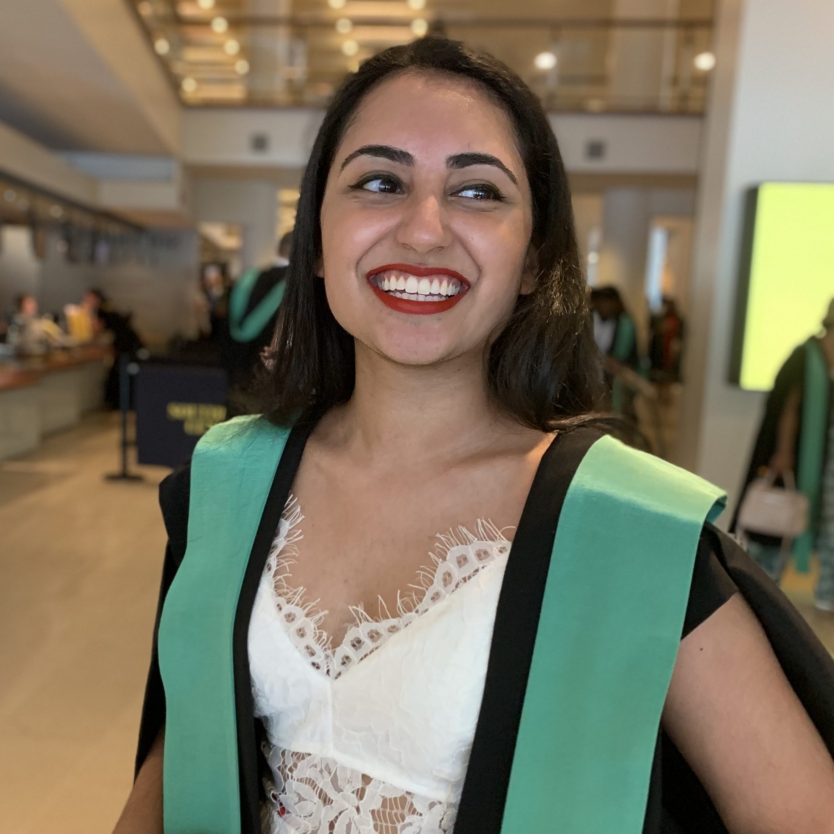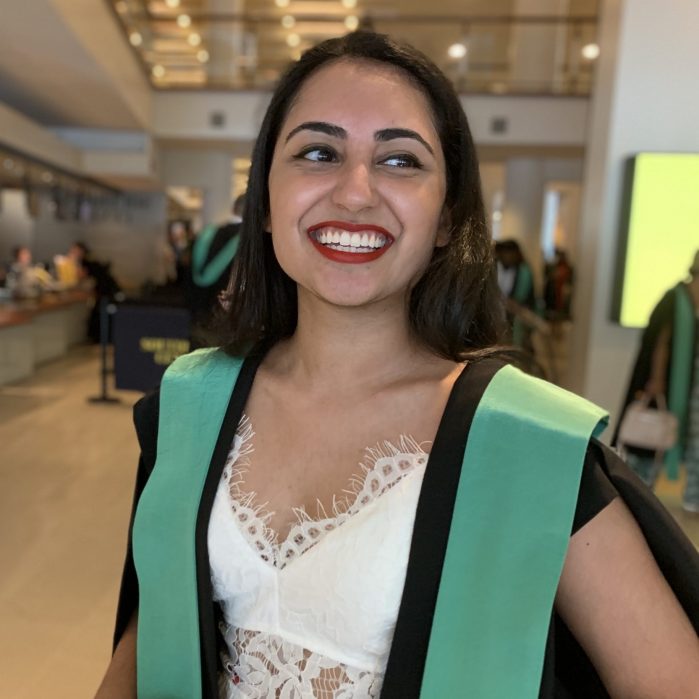 Simrun is a recent graduate from King College London and studied Religion Philosophy and Ethics.  She has a huge love for theatre and wishes to make it a safe, open, welcoming space for everyone.  She is a passionately empathetic and seeks to help lift others especially those from marginalised backgrounds.  She adores cold weather and winter is her favourite time of year – who doesn't love soft cuddly blankets and sitting by a cosy fire with a mug of tea and a good book or film.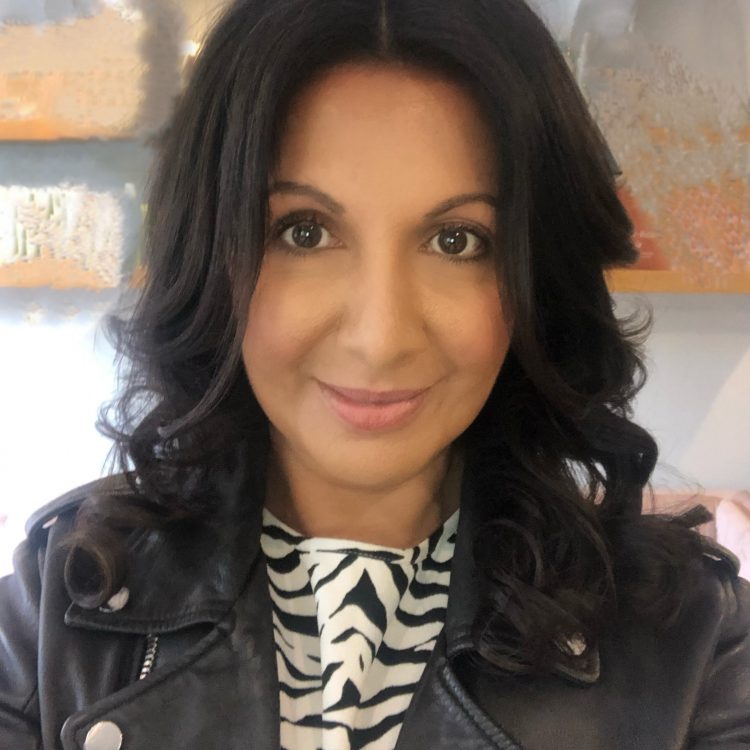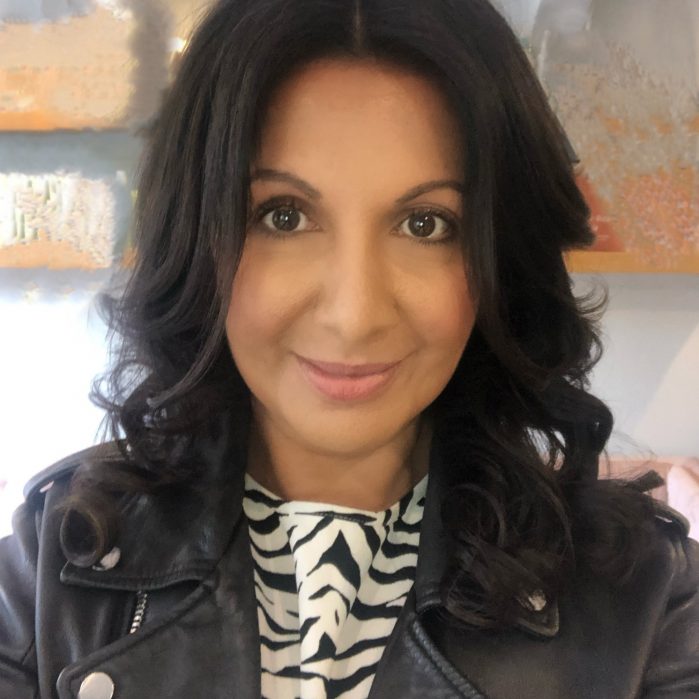 Neena has many years experience as a board level Human Resources professional. Having worked with some of the UK's most well known companies, she now runs her own HR and Coaching consultancy in Nottingham. She studied English at Loughborough University and is a regular theatre goer. Being passionate about equality, diversity and inclusion, she strongly believes that going to the theatre should be something which is accessible to and enjoyable for everyone.
Neena joined Nottingham Playhouse's Board in 2018.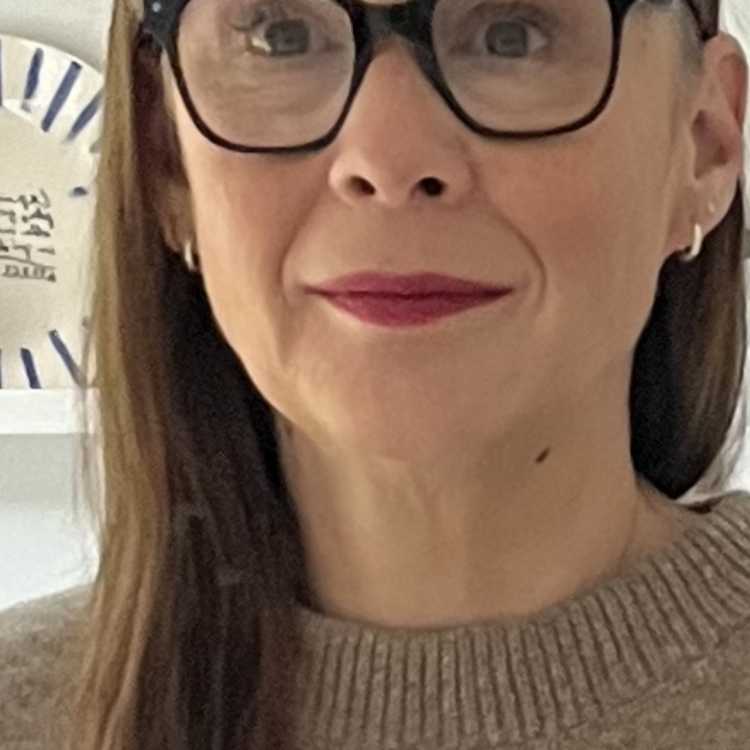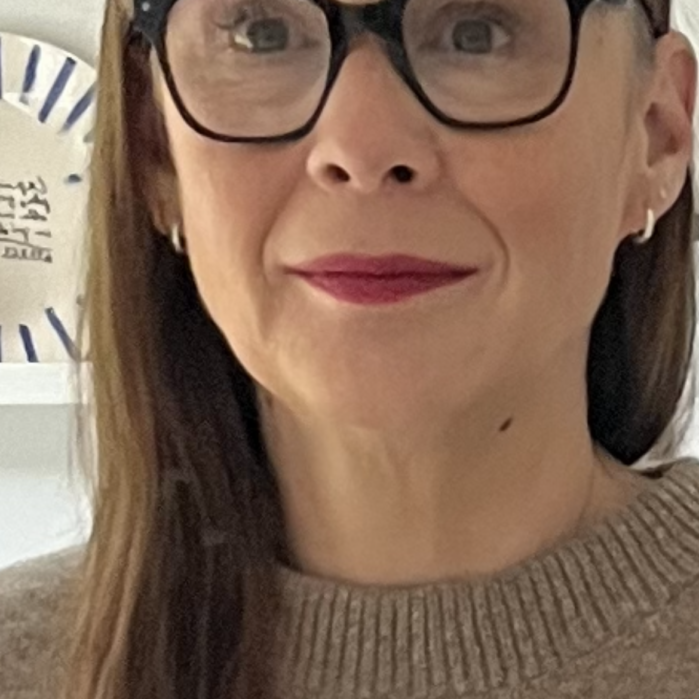 With over 30 years experience working in education, Cathryn is passionate about the transformative power of the arts. Teaching English and Drama in secondary schools and with experience of leadership in a large Multi Academy Trust, Cathryn understands the importance of inclusion and the need to ensure equity of opportunity and provision. Cathryn currently works as senior deputy head and teacher of English in a large Nottinghamshire secondary school and enjoys reading, music festivals, art and design in her spare time.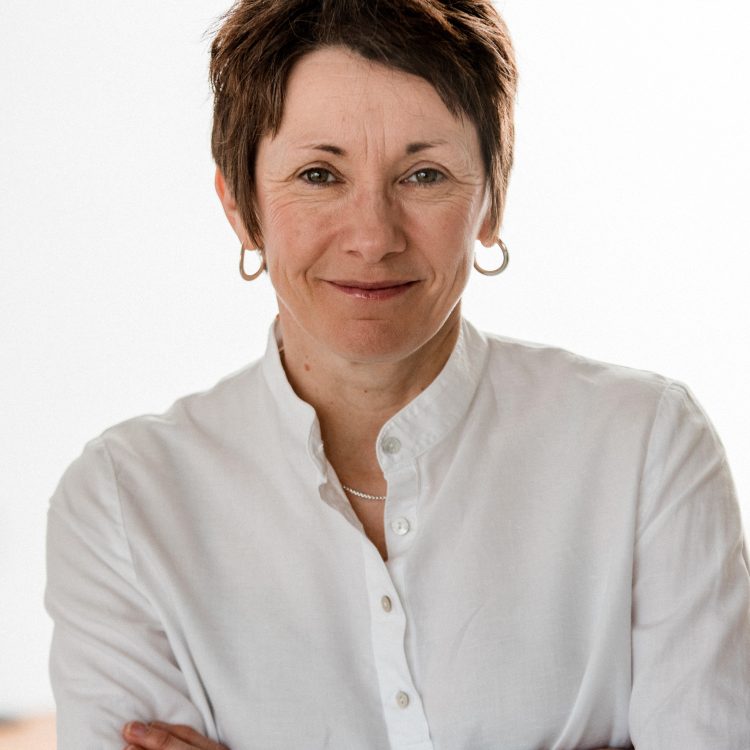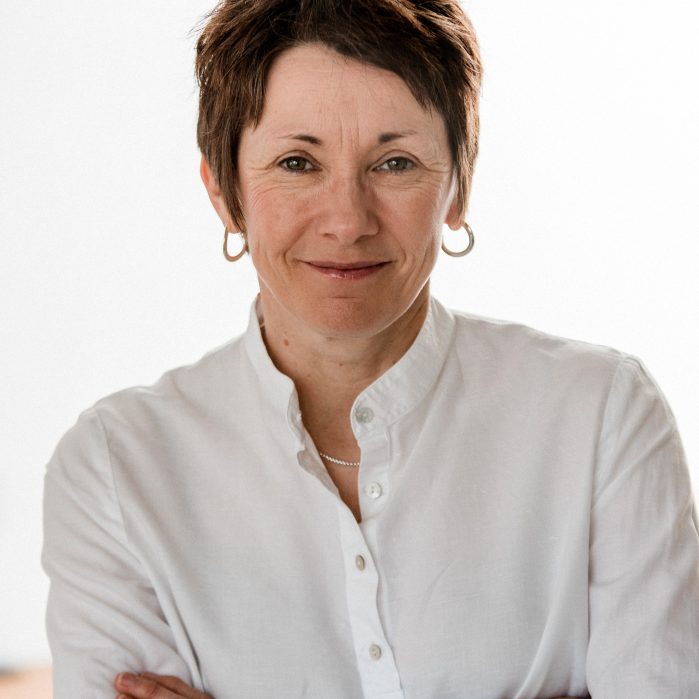 Amanda Whittington is one of the most performed playwrights in the UK.  She has written around 40 original plays for theatre and audio drama, including Be My Baby, The Thrill of Love, Kiss Me Quickstep, Mighty Atoms, Atalanta Forever, Amateur Girl, Ladies Day and Ladies Unleashed.  Amanda recently wrote the book for Fisherman's Friends: The Musical which tours the UK and Canada in 2022-23.  Her work for BBC Radio 4 includes the award-winning series D for Dexter, The Nine Days Queen, The Dock Nuremberg and The Archers.
www.amandawhittington.com
Youth Board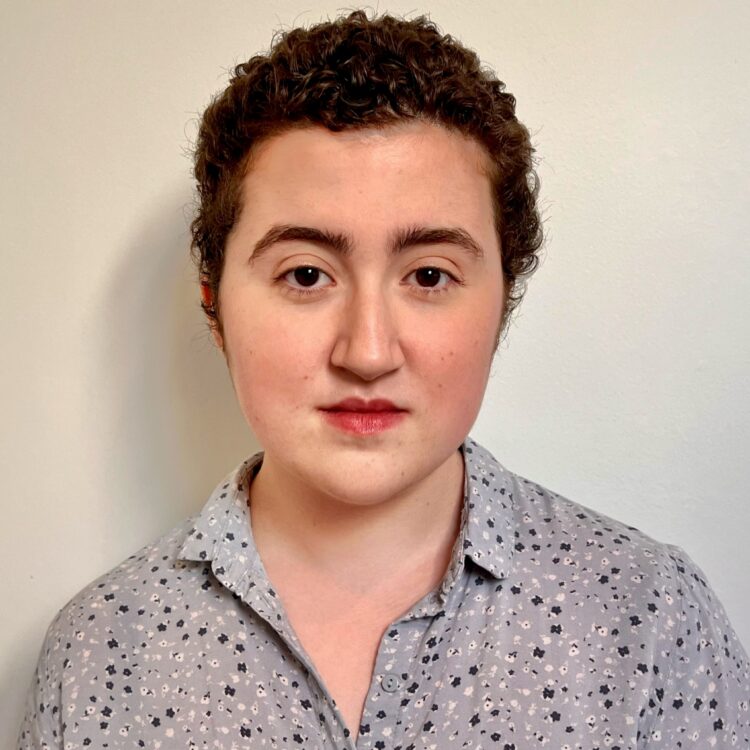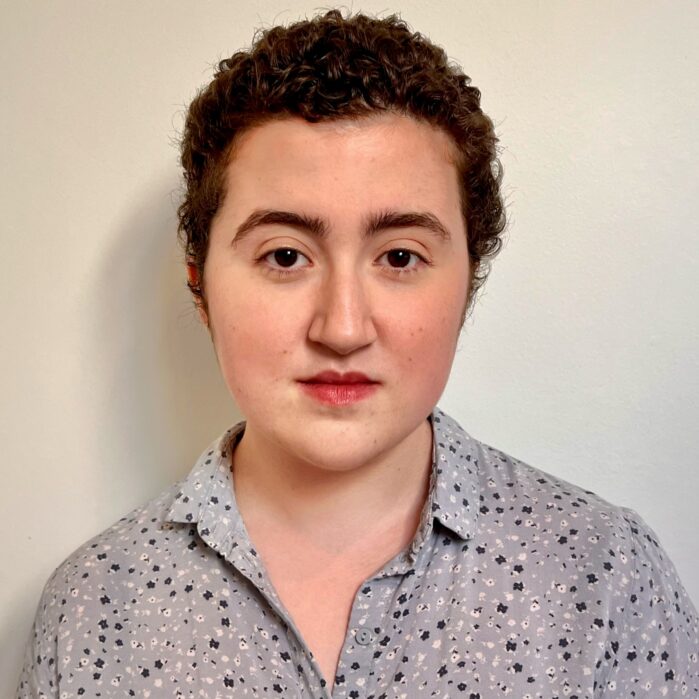 I was born and raised in Nottinghamshire, have been actively involved with Nottingham Playhouse since the age of 14, and now study at the University of Nottingham. I recently worked as assistant director on 'The Clothes They Stood Up In', and am grateful for the ongoing support I receive from the Playhouse as I continue to grow into my career as a director and playwright.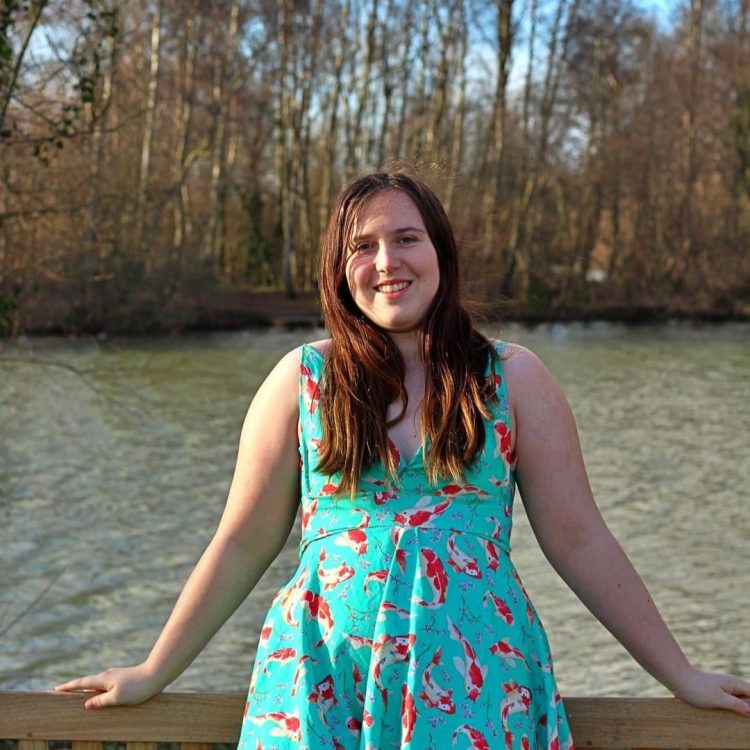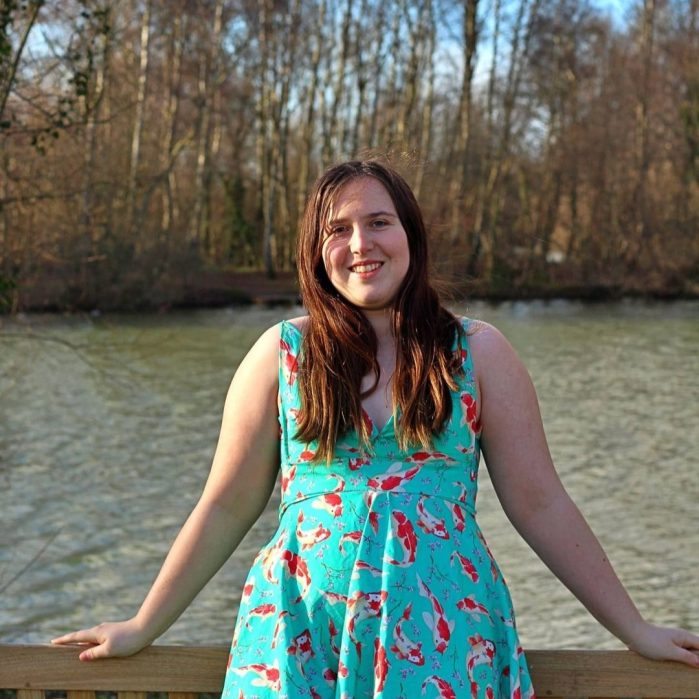 Hi! I'm Lauren, I moved to Nottingham to study English at the University of Nottingham. Whilst there I worked with a small team to stage an original play I had written, 'Somebody to Love' at the Nottingham New Theatre. I have previously worked on sound design,
directing, and videography, all within Nottingham. I am passionate about queer and political art, as well as boardgames, corgis, and dinosaurs – I even sell plushie dinosaurs on etsy, when I'm not busy with everything else!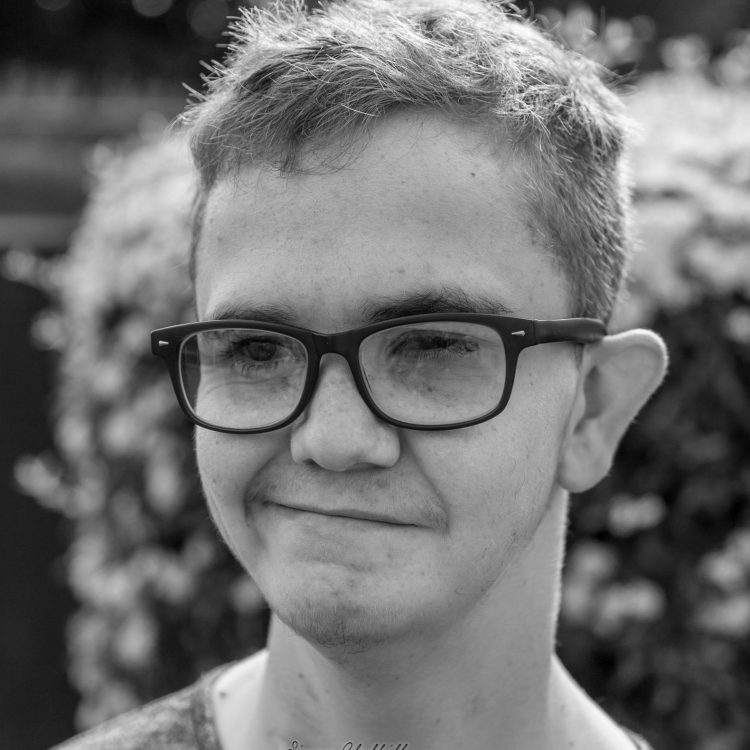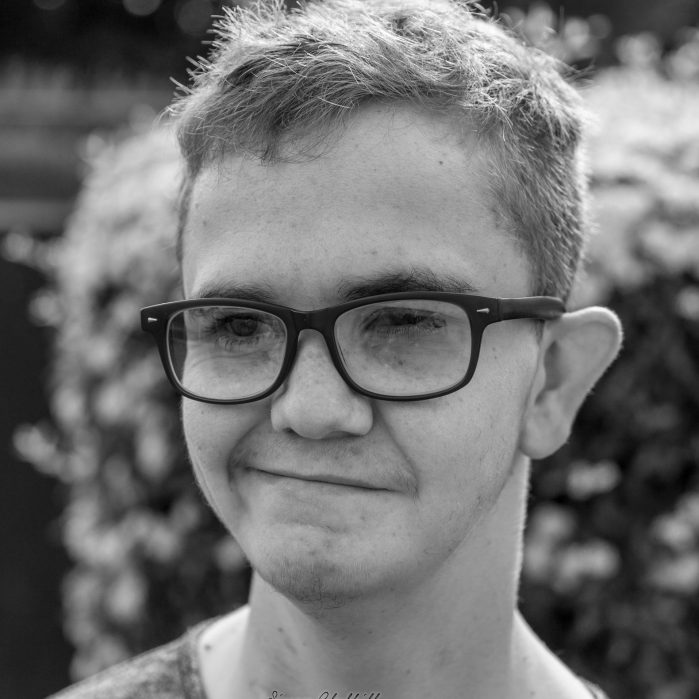 My name is Owen Brindley, I am delighted that I'm a youth boarder for Nottingham Playhouse. I always am keen to support everyone and share my ideas. I am also a radio presenter for 2 local radio stations. I have a disability, which I never let stop me doing what I enjoy.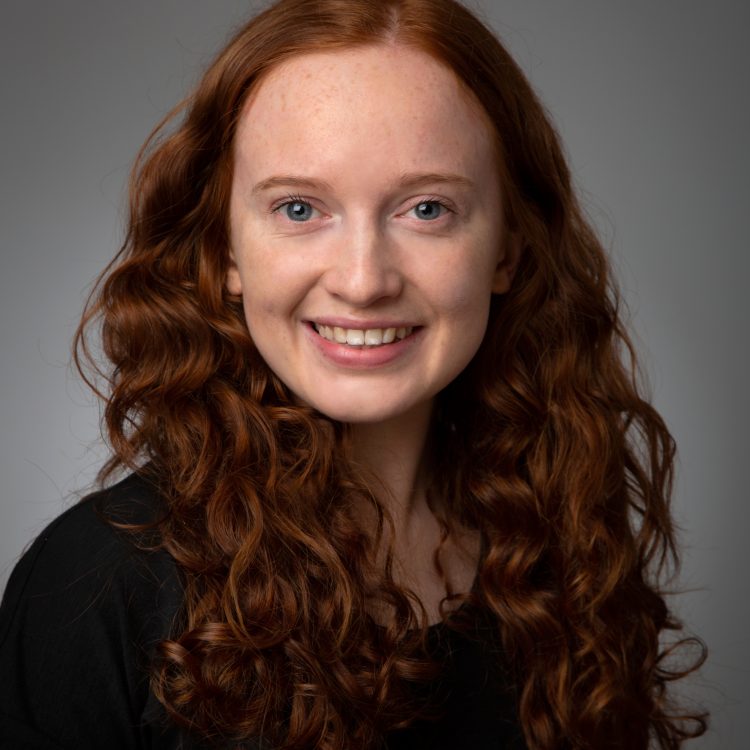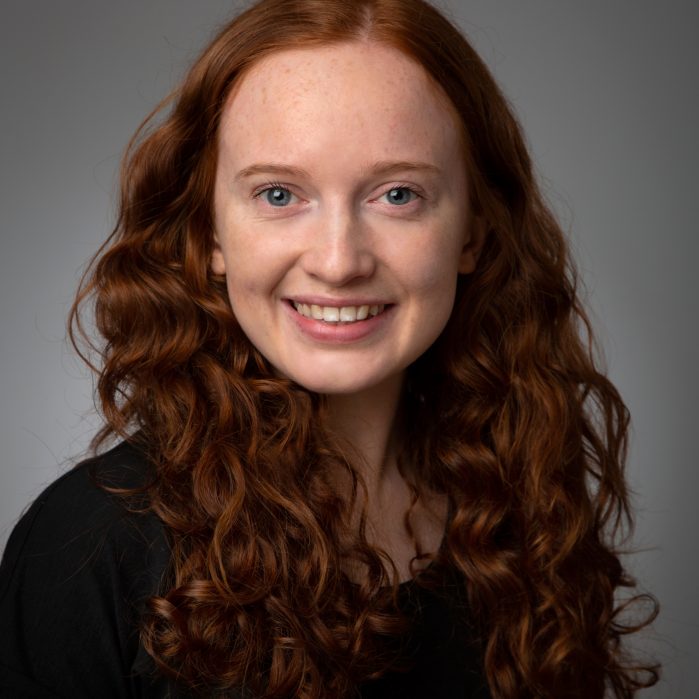 Hi, my name's Leila, and I'm 19. I've recently graduated from 'Tring Park School for the Performing Arts' where I trained on the Acting Course. Born in Nottingham I have been lucky enough to see such a variety of performances at the Playhouse, and have even had the opportunity to perform on the Stage. I'm so grateful for the chance to be a member of the Youth Board, and can't wait
to be a part of welcoming as many young people as possible to experience shows and events at Nottingham Playhouse for
themselves!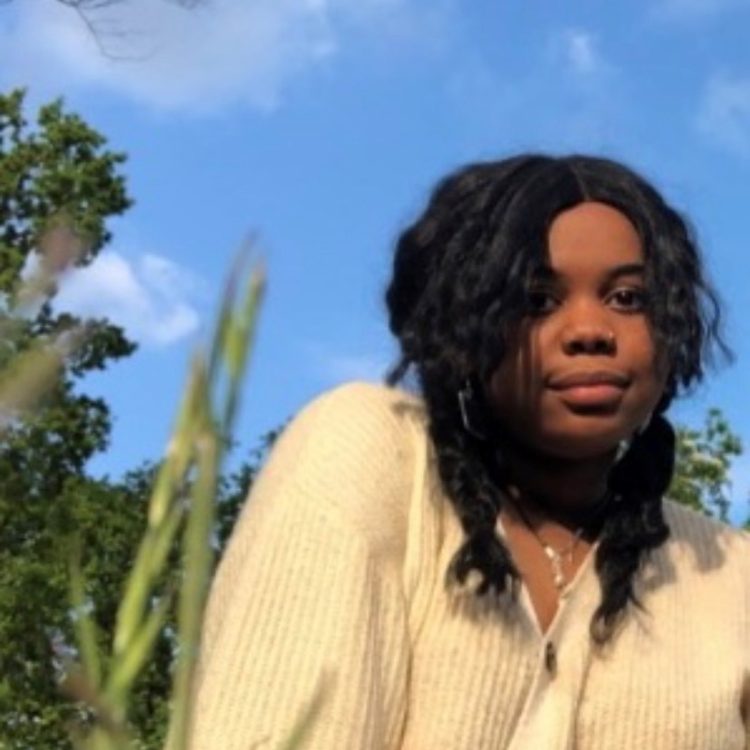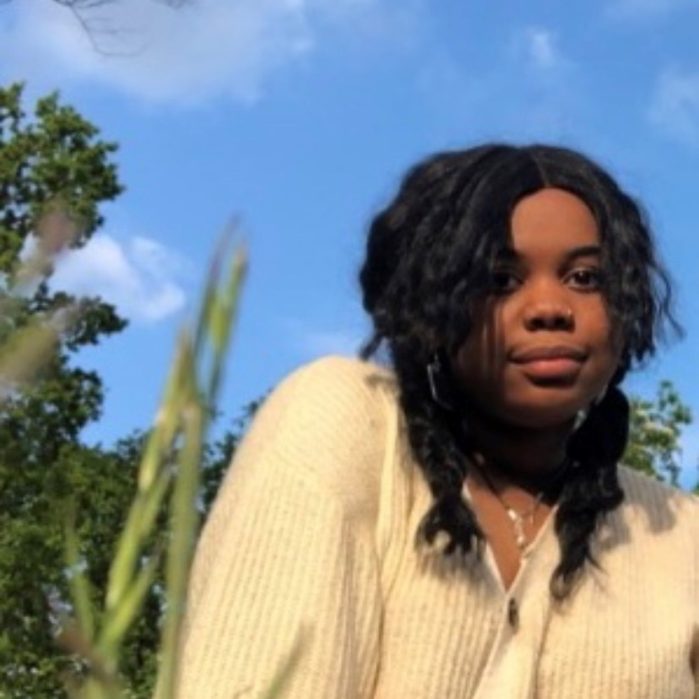 I'm in my second year of studying English and Film with television and I've wanted to be an author since I was 3. I'm passionate about books but I'd also love to get into theatre and screenwriting, eventually starting on writing my own script. I first got involved with the playhouse doing a theatre workshop called shewolves, and I can't wait to see where the youth board will take me.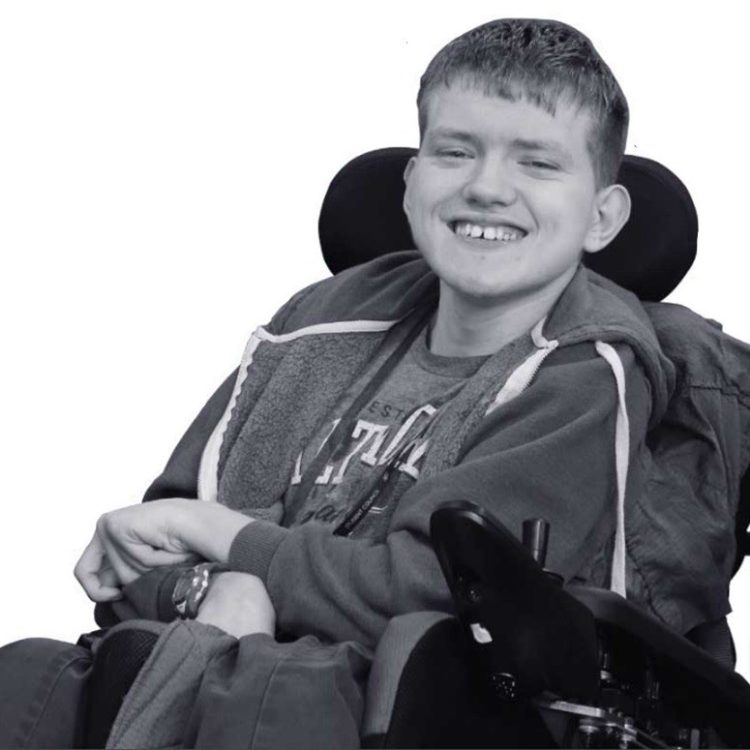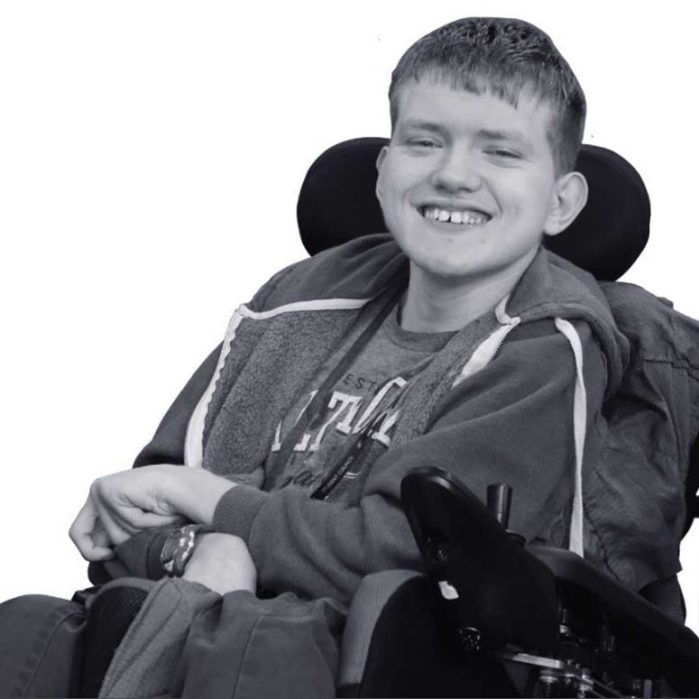 My name is Ryan and I'm incredibly excited to be joining the board. Theatre and performing arts are my passion. I have studied them since I was 14 and am looking forward to working with the Nottingham Playhouse as part of the board. As a severely
physically disabled person, I am very keen to bring my perspective to the board and the Playhouse as a whole.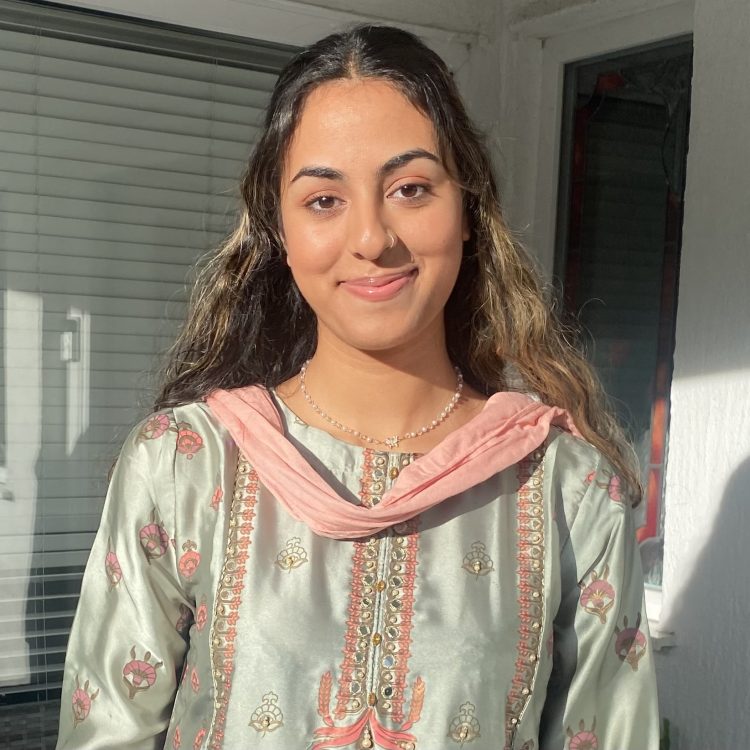 Hi I'm Rania – an undergraduate Geography student at the University of Nottingham with a love for theatre, recently getting
involved with Nottingham Playhouse! In my free time I love music, dance, film-watching, and writing poetry. I'm super excited to
work with the Youth Board and be a champion for the diversity and inclusion of all people on and off the stage.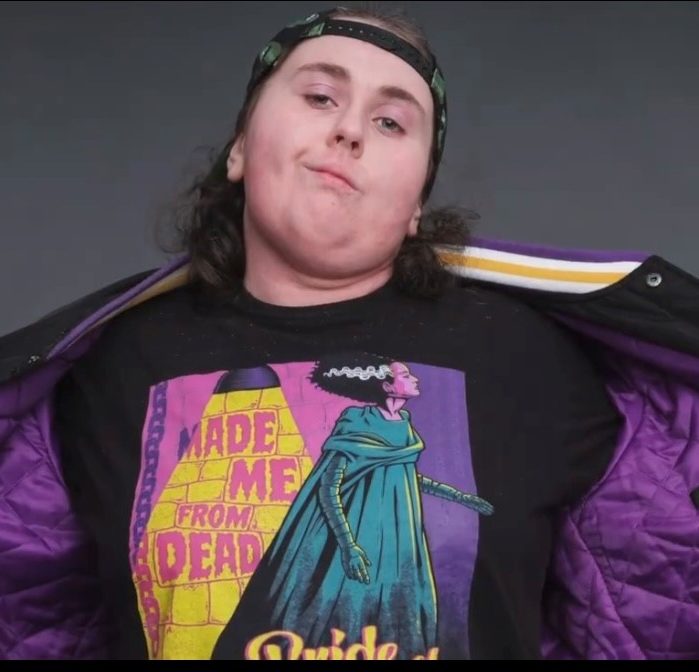 I'm a queer, Nottingham born and based writer and spoken word artist. I want to use my place on the Youth Board to give a platform to those who come from low income backgrounds like myself, and prove that theatre can truly be inclusive.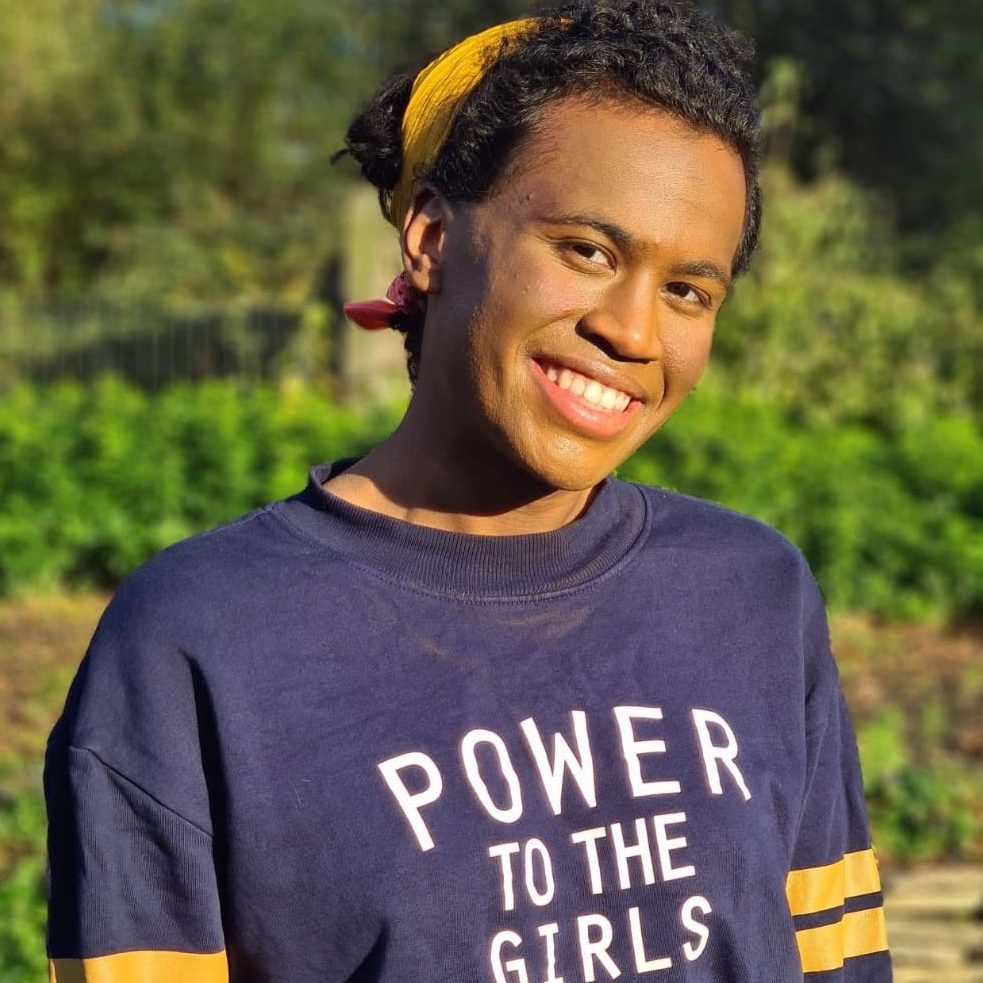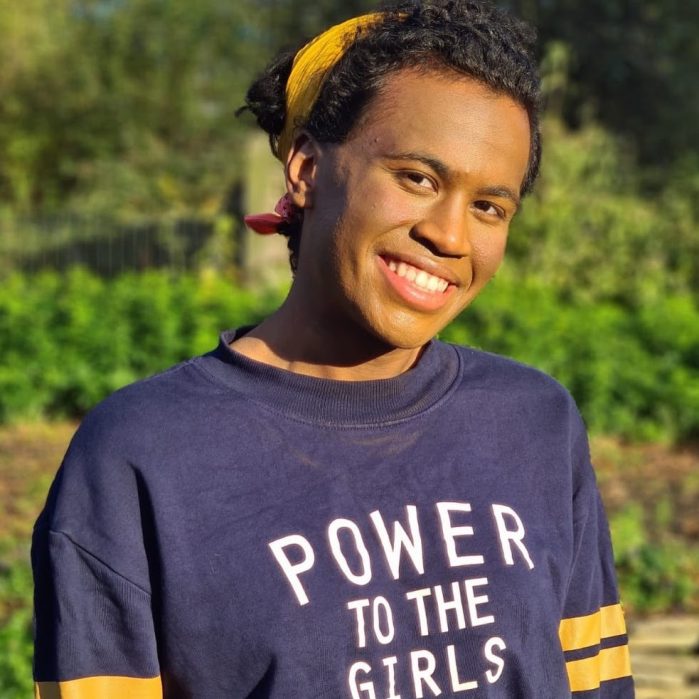 I am a queer performer and performance maker from Leicester and Andrew Lloyd-Webber & Curve Theatre acting graduate. In 2020, I graduated from De Montfort University with a First Class Degree in Drama BA Honours. My art deconstructs injustices, particularly in my theatre company 'Category Peach', where I previously directed a self-written tragi-comedy lesbian love story, framed within a Brexit dystopia.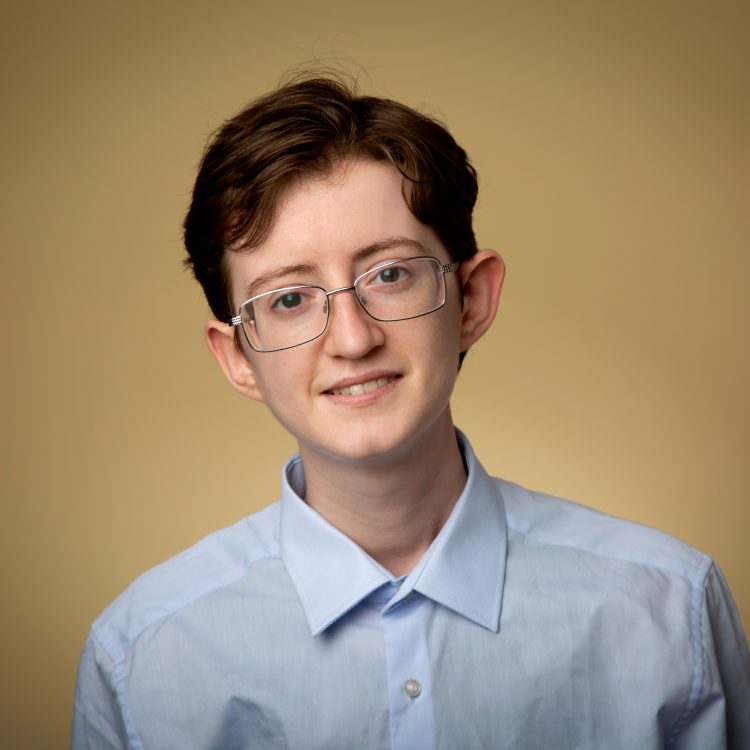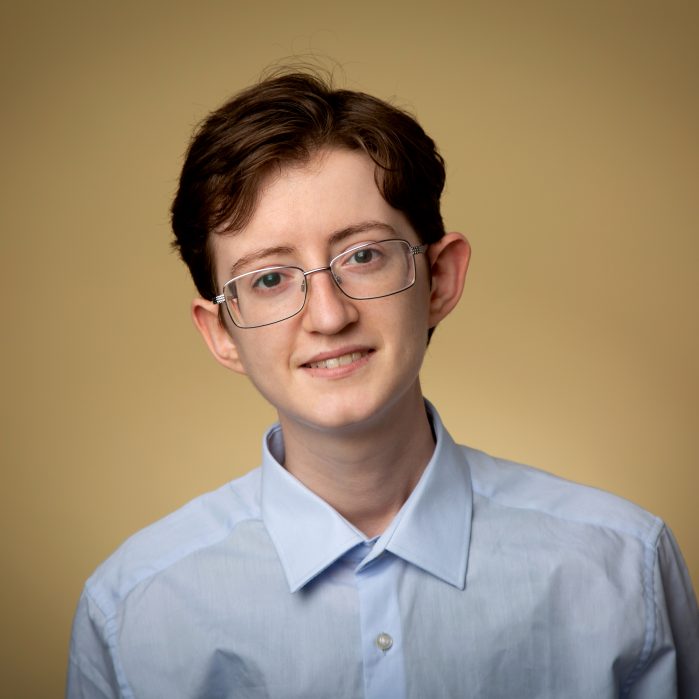 I am an openly trans and gay theatre practitioner, living in Nottingham. I first studied theatre locally, at Bilborough College, and have also been a member of Lace Market Theatre since 2015. In addition, I practise and teach improvised theatre, with Nottingham-based
group MissImp. Recently, I wrote and performed in my debut solo show, 'Some Other Mirror', in association with local company, Chronic Insanity. This piece explores gender transition and discovering masculinity, during lockdown.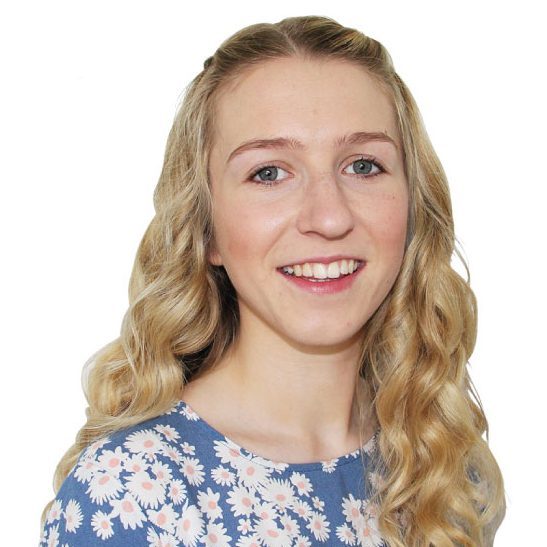 I have a long-term love of theatre and immersive storytelling. Over the last five years, I've worked as a Producer, Stage Manager and Assistant Director in student and professional theatre, including the Edinburgh Festival Fringe. I equally have an interest in youth advocacy and representation as well as charity governance.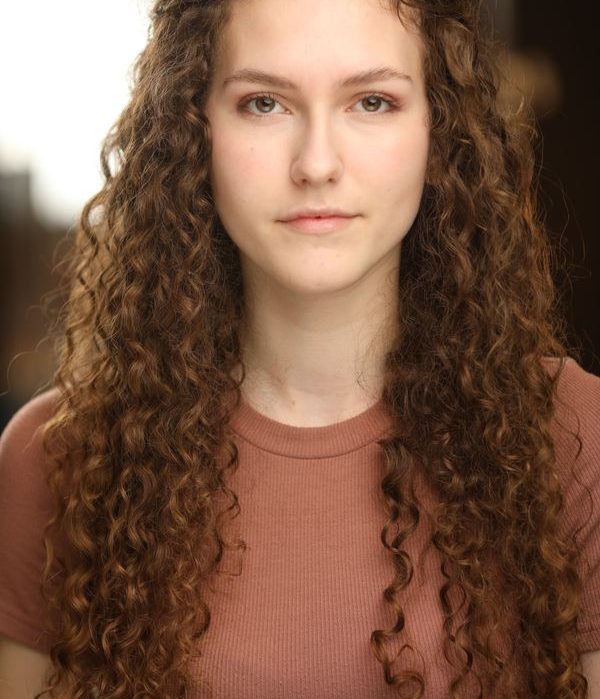 Hey I'm Rosario Rodriguez-Fernandez, a 20 year old student from Nottingham. I am an actor and a part of the Homegrown Performers group here at the Nottingham Playhouse and a member of the National Youth Theatre. I have had the pleasure of performing on the Playhouse stage but am now excited to be a member of the Youth Board. I look forward to creating an exciting, creative environment
for all people and to shine a light on the amazing talent in Notts.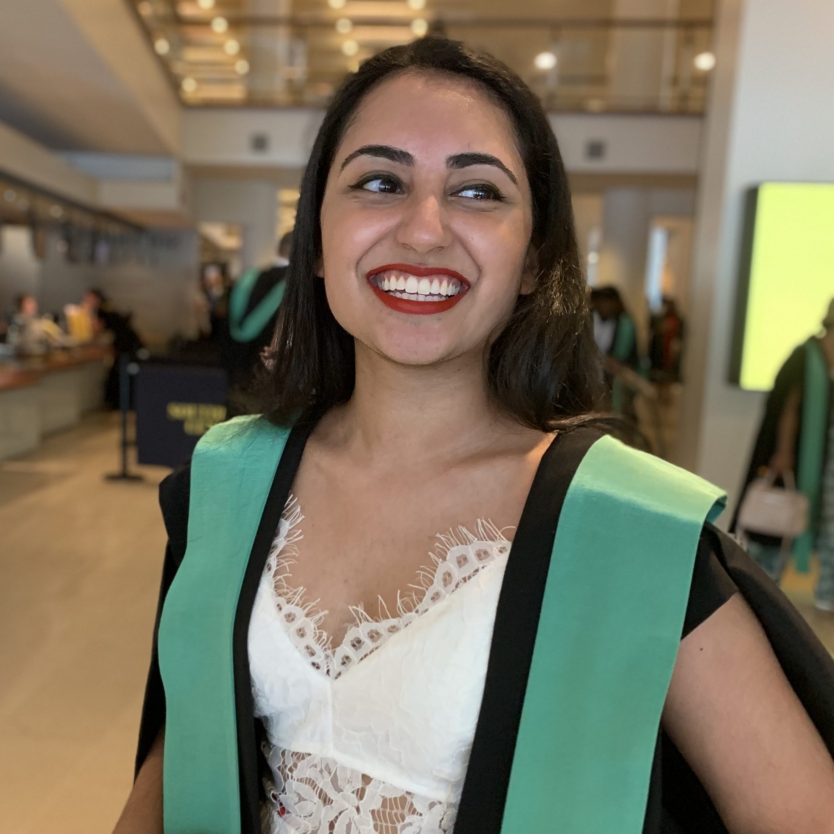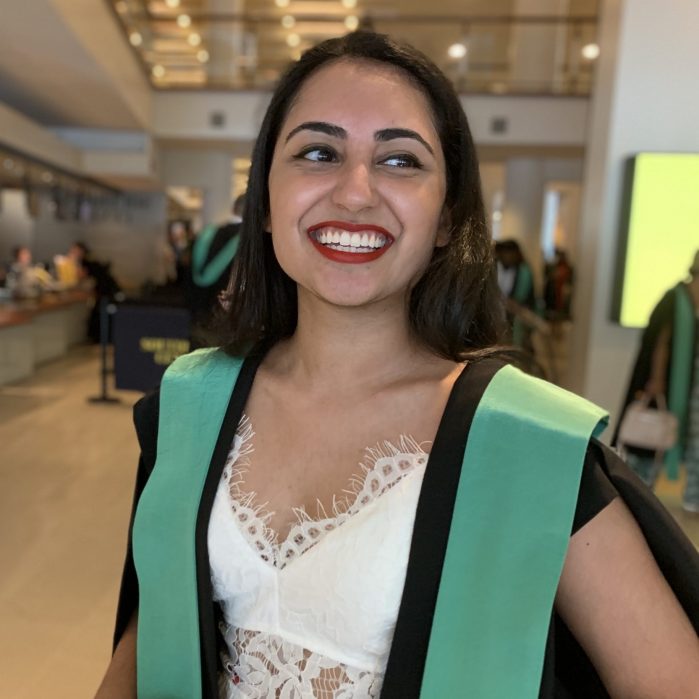 Hi my name is Simrun Sandhu, 22 years old and a recent graduate from King College London in Religion Philosophy and Ethics.  I have a huge love for theatre and wish to make it a safe, open, welcoming space for EVERYONE.  I am passionately empathetic and seek to help lift others especially those from marginalised backgrounds.  I adore cold weather and winter is my favourite time of year – who doesn't love soft cuddly blankets and sitting by a cosy fire with a mug of tea and a good book or film.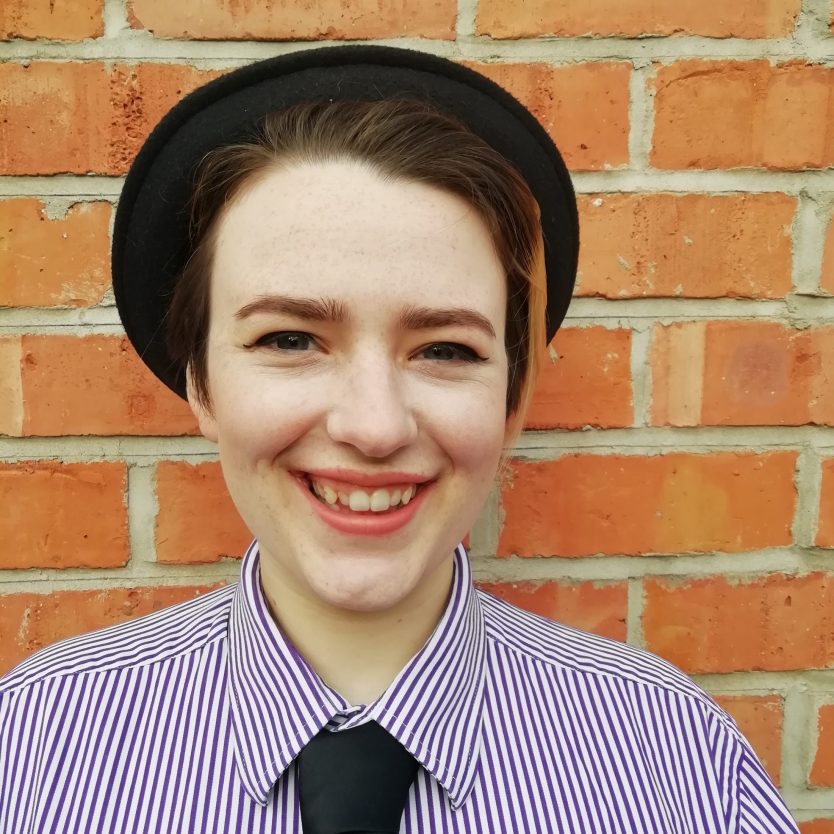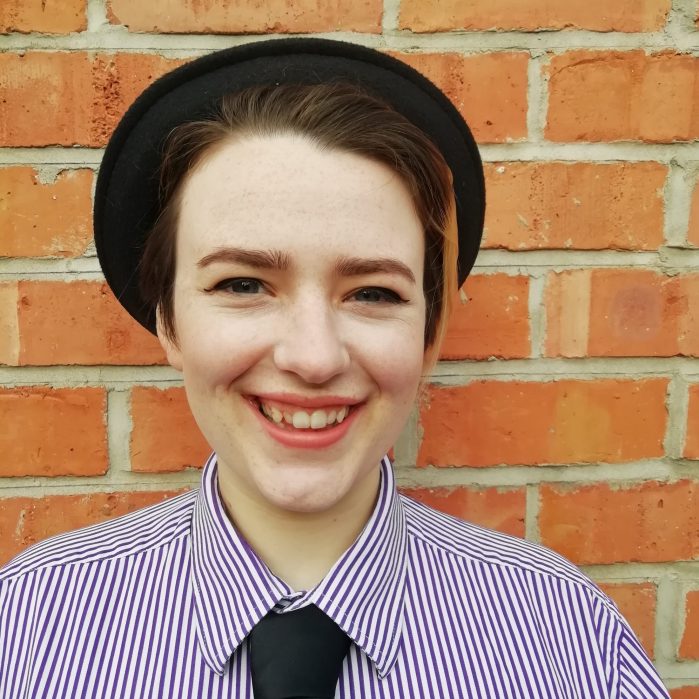 I am a non-binary aspiring playwright with a master's degree in theatre. I am interested in queer expression and representation and allowing for empathy amongst different groups of people through theatre. Along with theatre, I love tabletop roleplaying games and baking.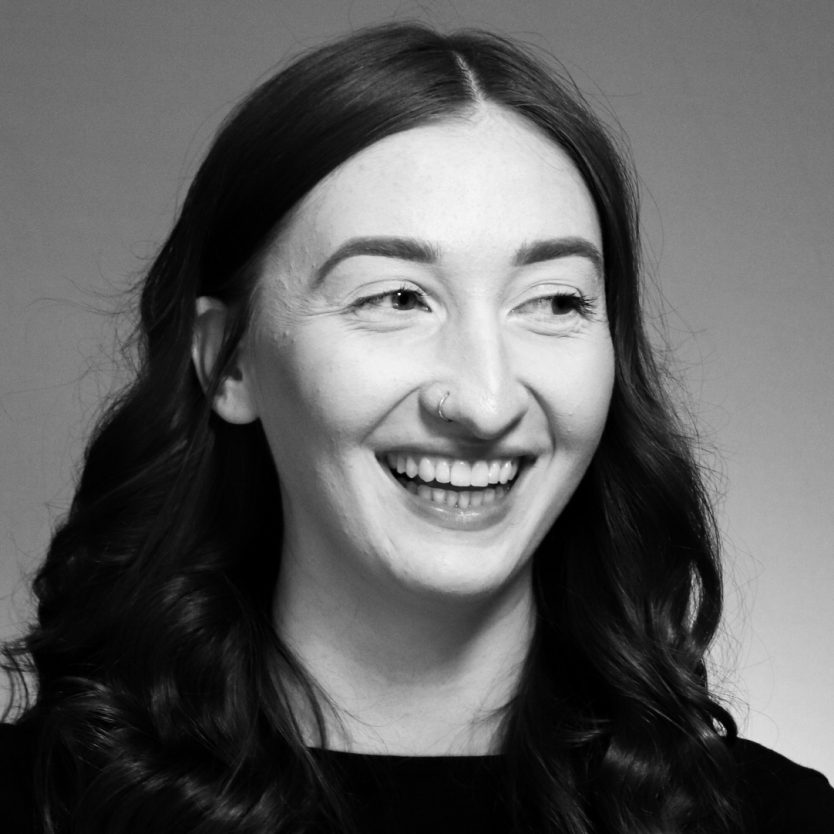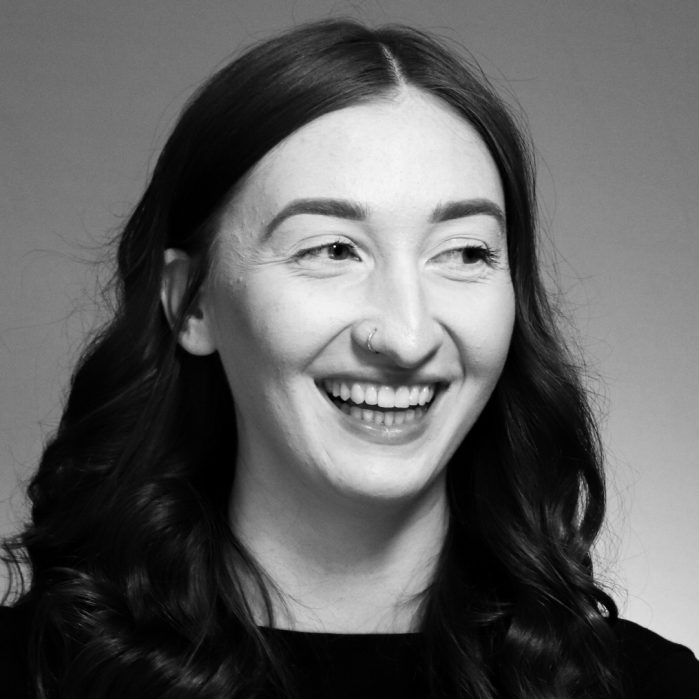 I am a dance artist and teacher currently based in Birmingham. After achieving a first class degree in Dance from De Montfort University, I ventured to the South East where I trained to accomplish a PGCE in Dance from the University of Brighton. My personal mission is to ensure dance is accessible for anyone and everyone and able to engage in the creative subjects however they chose.
I am excited to be an active member of the Youth Board and making a difference.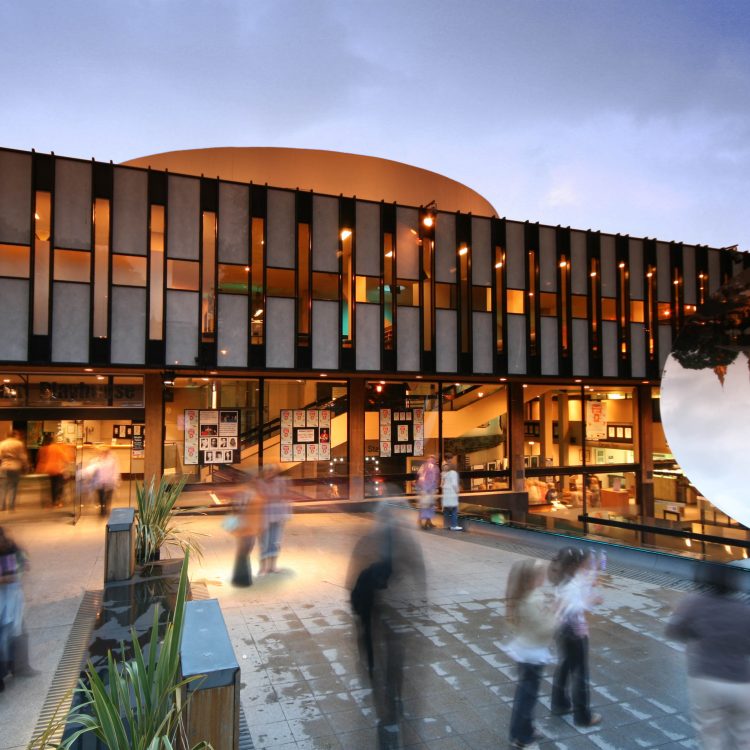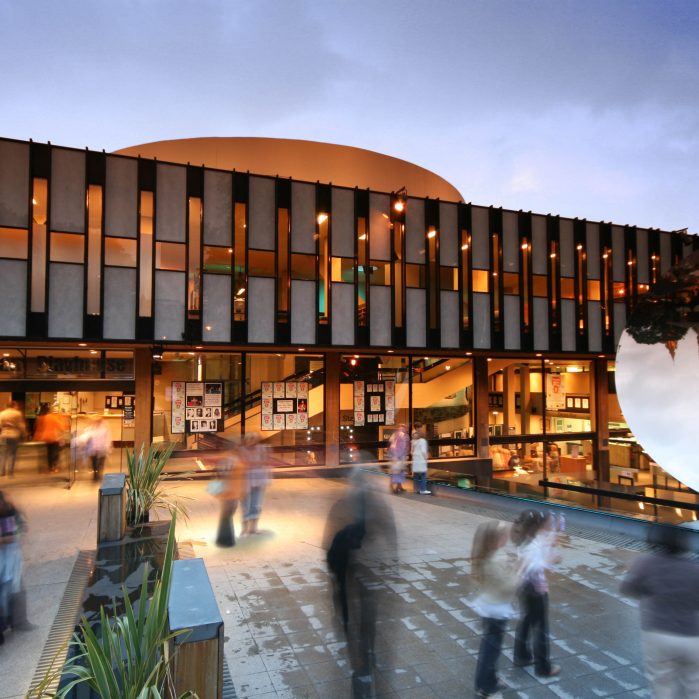 Hey, I'm Ellie – an undergrad Liberal Arts student at the University of Nottingham. My love of theatre stems from my experience in backstage roles at the Nottingham New Theatre, which has pointed me in the direction of a career as an aspiring technical director.
I would love to get more young people get involved in the Playhouse, especially inspiring interest backstage. When I'm not in the theatre you'll find me in the nearest climbing centre!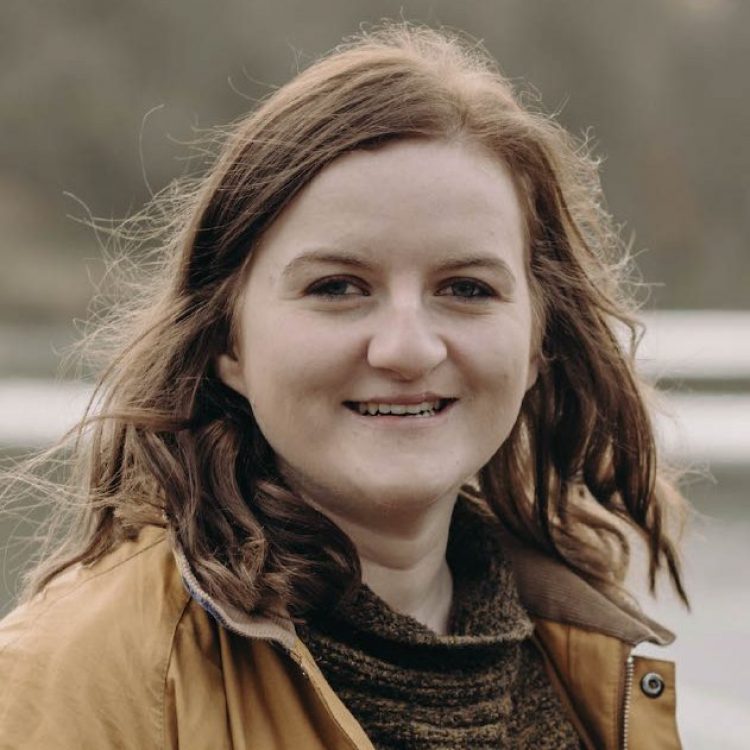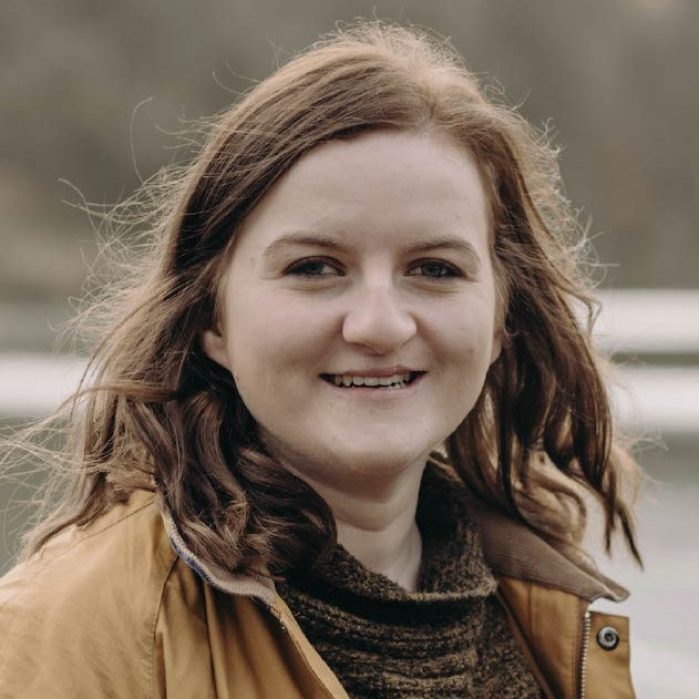 Hello! I'm Olivia – a postgraduate student at the University of Nottingham, and many years ago I was in the cast of the pantomime here at Nottingham Playhouse! Now I'm delighted to be back in this glorious theatre as a member of the Youth Board, and will strive towards making the arts as accessible as possible for audiences and creatives alike