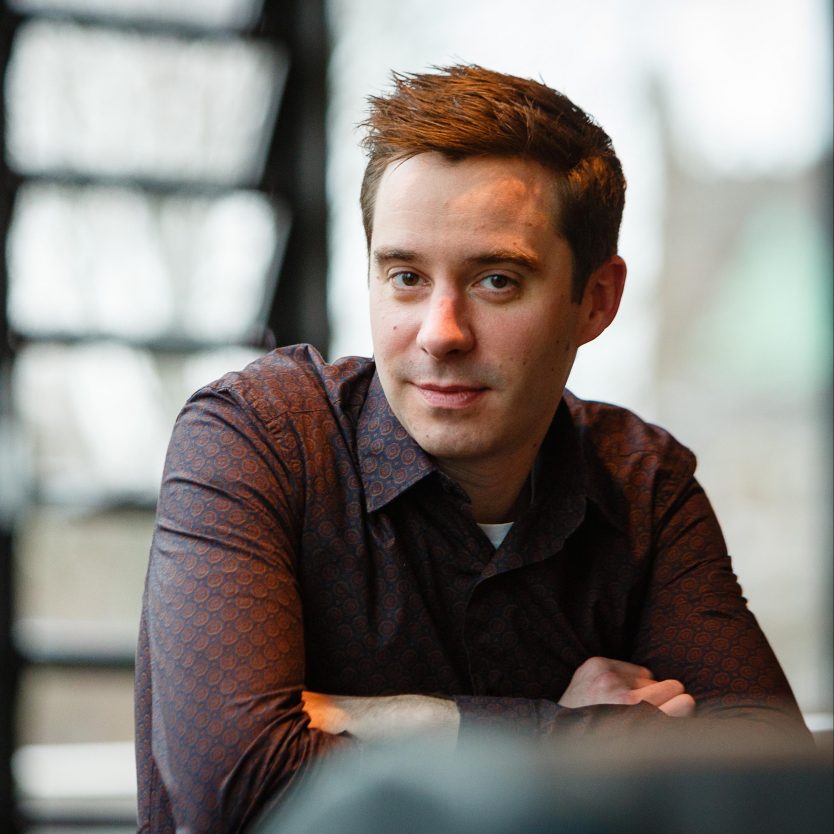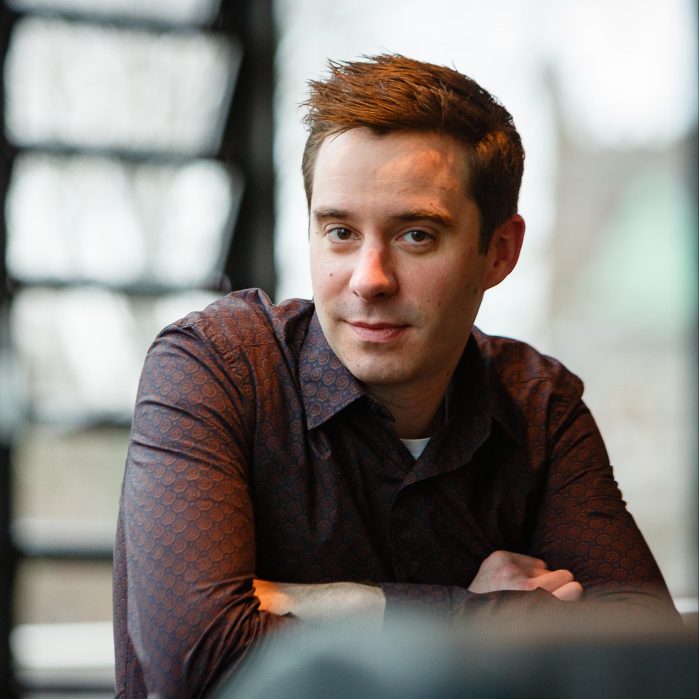 James Graham is a playwright, and film and television writer. His play This House premiered at the National Theatre's Cottesloe Theatre in September 2012, directed by Jeremy Herrin, and transferred to the Olivier in 2013 where it enjoyed a sell out run and garnered critical acclaim and a huge amount of interest and admiration from current and former MP's for his rendition of life in the House of Commons. It went on to have an Olivier-nominated sell-out revival in the West End in 2017 and it was chosen by popular vote as the best play of the 2010's for the major theatre publisher Methuen.
Ink, his play about the early days of Rupert Murdoch, opened to critical acclaim at the Almeida and transferred to the West End in September 2017 where it played in the theatre next door to James' other new play – political romantic comedy Labour of Love – creating theatre history. Labour of Love went on to win an Olivier Award. Ink went on to transfer to Manhattan Theatre Club on Broadway and be nominated for six Tony Awards.
James wrote the book for Finding Neverland the musical, which had music by Gary Barlow. It opened in Boston in Summer 2014 and transferred to Broadway in Spring 2015.
His first film for television, Caught in a Trap, was broadcast on ITV1 on Boxing Day 2008. His single film Coalition aired on Channel 4 and won plaudits for its retelling of the 2010 general election and the formation of the coalition government.
His most recent film for Channel 4, Brexit: An Uncivil War, tapped into a national conversation, garnering huge public attention and critical acclaim. It was broadcast on Channel 4 and HBO, and starred Benedict Cumberbatch. It coincided with James being featured on the leading arts programme Imagine. The show explored James's influences and his influence. It was nominated for an Emmy for Best Single Film.
His film X and Y was produced by Origin Pictures and BBC Films and starred Rafe Spall, Sally Hawkins & Eddie Marsan. He is currently developing films with Lenny Abrahamson, Paul Greengrass and Jeremy Herrin and adapting his play Ink into a screenplay.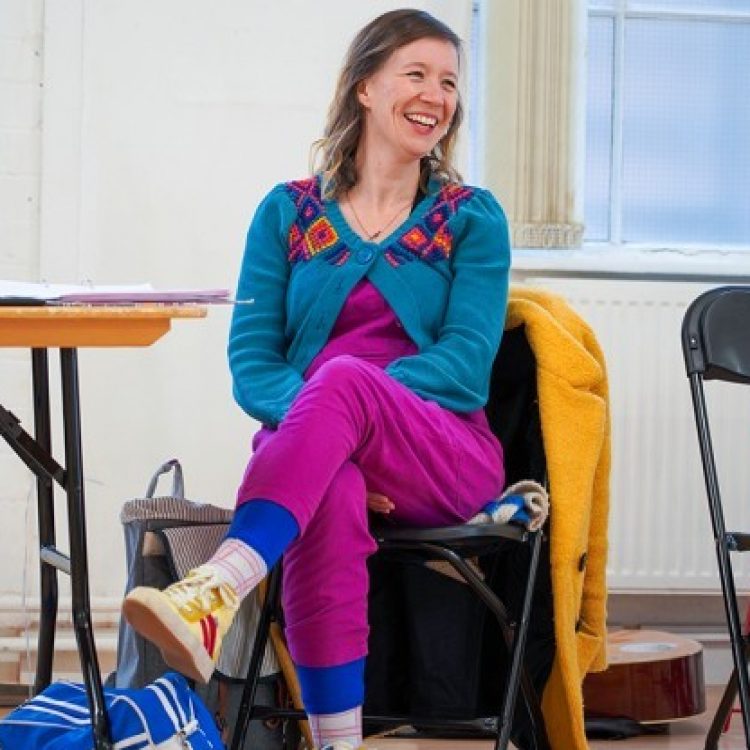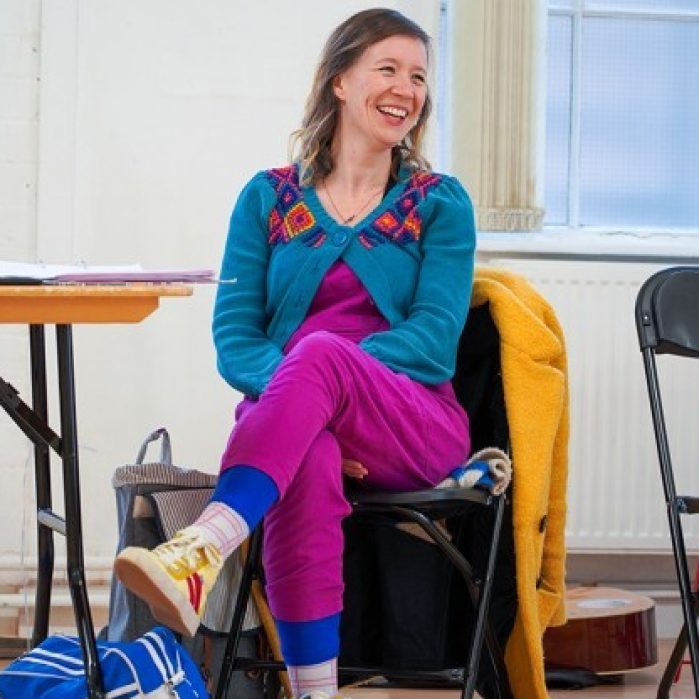 Hannah Stone is theatre maker, director and producer who has been working in the industry for 15 years. She is Co-Artistic director of The Gramophones Theatre Company which she founded in 2011. The company have created and toured numerous shows, most recently an aerial theatre show Tarzanna, and they are currently working on a new show Aidy the Awesome about a Grandmother and Granddaughter superhero duo which was commissioned by Leicester Curve and supported by Arts Council England. The Gramophones make mostly family theatre with a focus on female-led narratives.
Hannah directed Pinocchio for Nottingham Playhouse in 2019 and SHEWOLVES by Sarah Middleton in 2020. She is also a freelance producer who has worked with The Party Somewhere Else, a collective who put on events that platform womxn led work. She has also produced for Tilly Branson, Beth Shouler and currently Notnow Collective. She lectures In Marketing and Management at DMU, is a consultant producer with the Big House and was recently on the freelance taskforce.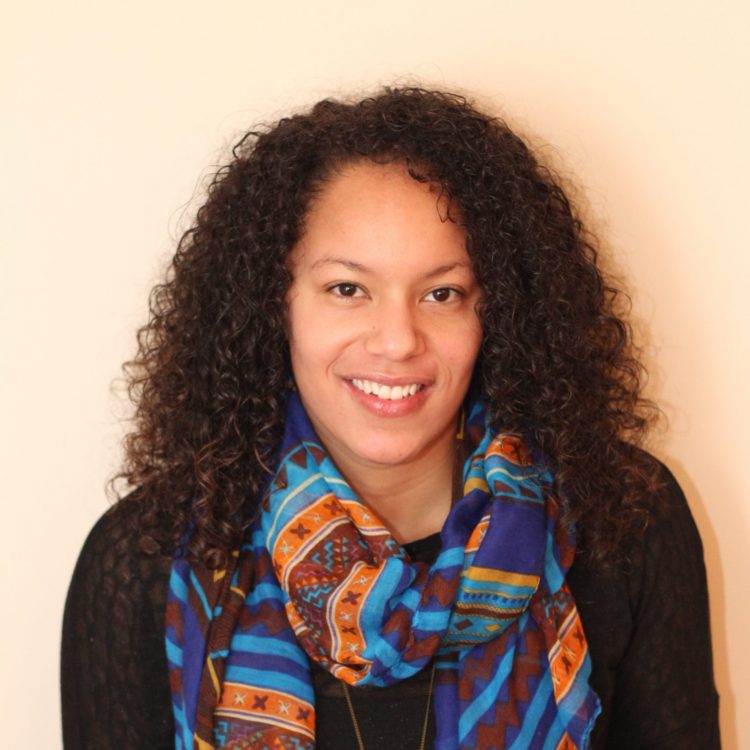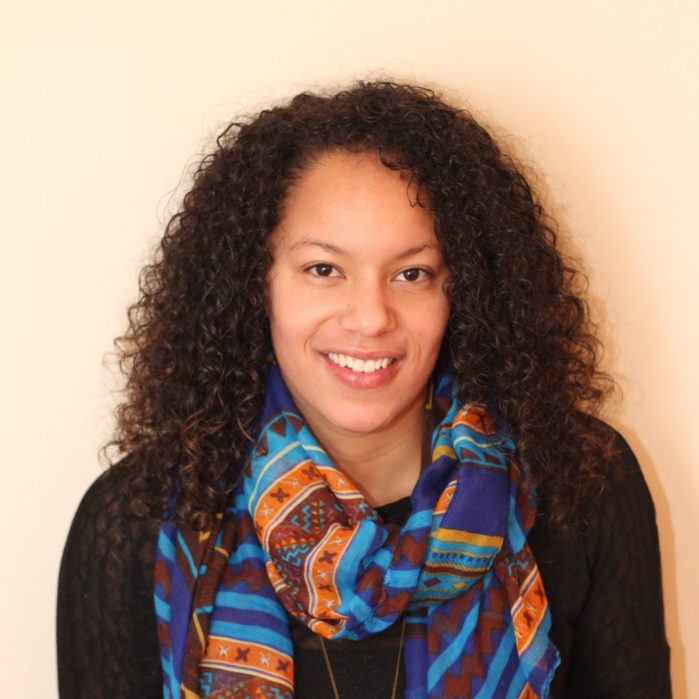 Sarah 'Rain' Kolawole is a Spoken Word artist, poet and Soho Theatre alumni playwright originally from Nottingham. She has been writing poetry and performing spoken word for approximately 15 years and has been playwriting for six. In that time, Sarah has written poetry for a variety of commissions and events, including the Takeover Festival, Derby Book festival, writing for the anniversary of the 'Wind Rush' generation to the UK, the Big Session Festival, Ken Saro Wiwa anniversary, The Primary Gallery at The Welbeck estate and other regional and national events. In addition, as a performance poet, she has performed alongside and in support of a number of writers, including Benjamin Zephaniah, Lemn Sissay, Michelle Mother Hubbard, Yasus Afari and Salena Godden.
Sarah's playwriting would be described as poetic and her most recent play, Rootless Island Baby, was shared at Nottingham Playhouse through a Rehearsed Reading following a Research and Development project. This was originally developed whilst on the Soho Theatre Writer's lab. Sarah's first play Notts Sweet Home was a part of a short regional tour as part of an attachment with New Perspectives Theatre company.
In addition to Sarah's creative talents, she is also a practicing Social Worker of 10 years having worked primarily with Looked after Children and Care Leavers. Through the recent Research and Development of Rootless Island Baby, Sarah piloted 'Rootz' group, a new theatre group aimed at Care Leavers and young people with experience of the Care system.
Sarah's writing confronts societal issues such as 'race', gender and inequality. She uses her writing and experiences to challenge concepts of the family, relationships and life journeys.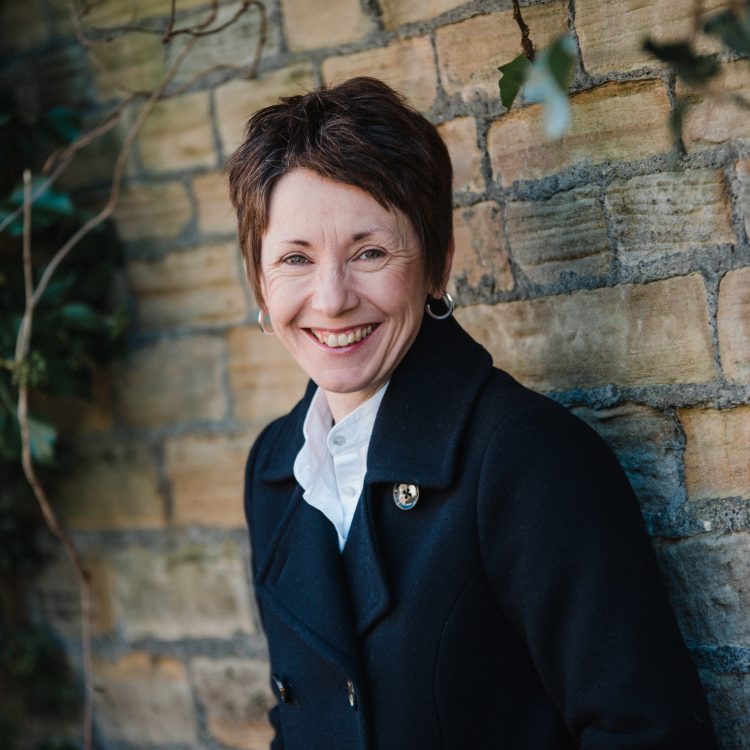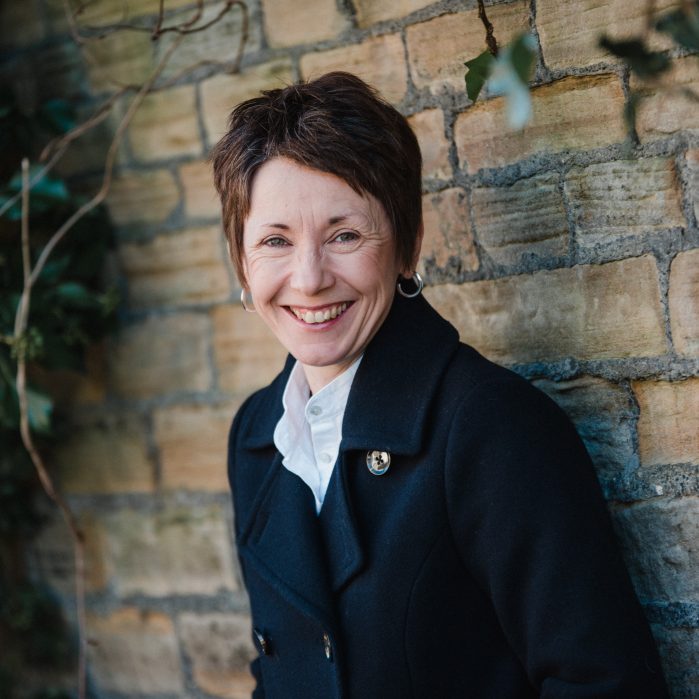 Amanda Whittington is one of the most performed playwrights in the UK. Be My Baby, a GSCE-recommended text, was first produced by Soho Theatre in 1998 and most recently at Leeds Playhouse (2019). Ladies Day and its sequel Ladies Down Under (Hull Truck/UK Tours) are widely staged in community settings across the country. Recent theatre work includes Kiss Me Quickstep (New Vic Theatre) Mighty Atom (Hull Truck) and The Thrill of Love (New Vic/Stephen Joseph Theatre). All are published by Nick Hern Books.
Amanda has a long association with Nottingham Playhouse, her home theatre: productions include My Judy Garland Life, Amateur Girl and Satin 'n' Steel. She also has numerous writing credits for BBC Radio Four, including The Archers and seven series of the Children in Need drama D for Dexter, which won Best Series/Serial in the BBC Audio Drama Awards 2016.
Further stage credits include The Dug Out (Splice Theatre/Tobacco Factory, Bristol), Saturday Night and Sunday Morning (New Perspectives), Bollywood Jane (Curve Theatre, Leicester Haymarket, West Yorkshire Playhouse) and The Wills's Girls (Tobacco Factory, Bristol).
Amanda began her writing career as a journalist.  She was a columnist for Nottingham Evening Post and wrote for a range of magazines from New Statesman to The Face. In 2016, she gained a PhD by Publication from the University of Huddersfield.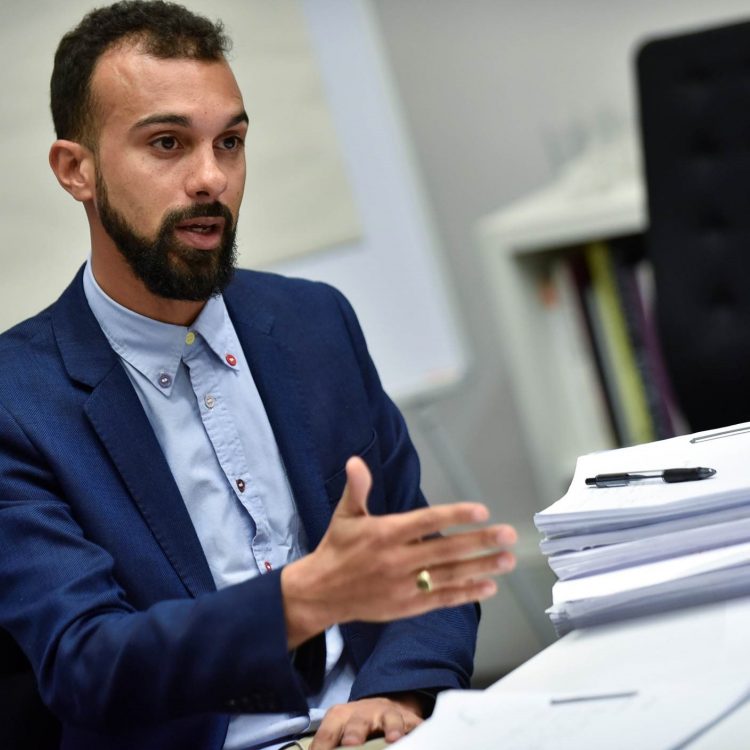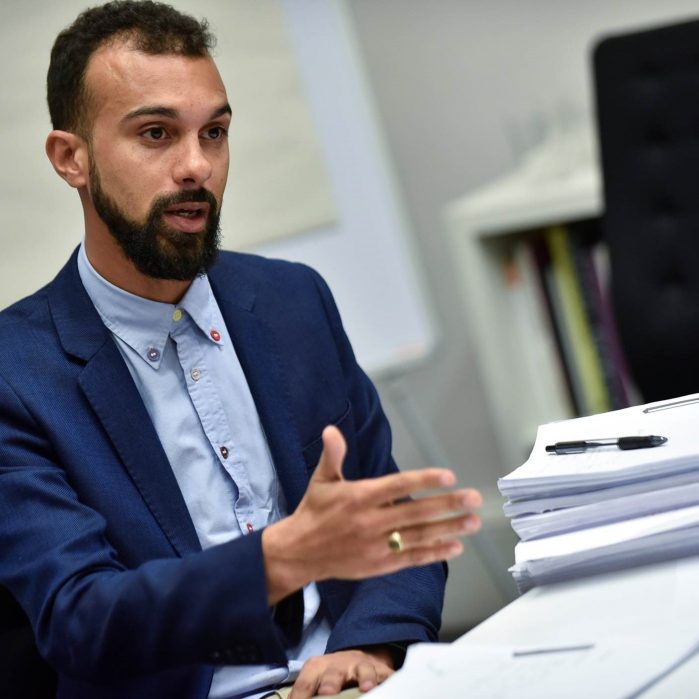 Matthew Xia (Director) is the Artistic Director at ATC (Actors Touring Company), a company dedicated to producing and touring new international and cross-cultural plays. Matthew was previously Associate Artistic Director at the Royal Exchange Theatre, Director in Residence at The Liverpool Everyman and Playhouse, and Associate Director at Theatre Royal Stratford East.
Directing credits for the ATC include: Amsterdam (Plymouth Theatre Royal / The Orange Tree).
Credits for Nottingham Playhouse include: Shebeen (Nottingham Playhouse and Theatre Royal Stratford East) and One Night In Miami.
Other directing credits include: Blood Knot (The Orange Tree); Blue/Orange, The Sound of Yellow and Sizwe Banzi is Dead (Young Vic & Eclipse); Dublin Carol (Sherman Theatre); Eden (Hampstead Downstairs); Suckerpunch: Boom Suite (The Barbican & NitroBEAT); Migration Music and Scrappers (Liverpool Everyman & Playhouse); Frankenstein, Wish List (also Royal Court), Into the Woods and Brink (Royal Exchange Manchester); Cinderella, The Blacks and I was Looking at the Ceiling and Then I Saw the Sky (Co-Director, Theatre Royal Stratford East & The Barbican); Mad Blud and Aladdin (Associate Director) and Sleeping Beauty (Theatre Royal Stratford East); Soundbites: Ruth the Divorcee and Barry the Love-Sick Bee (Lyric Theatre Studio & Bestival); Soundbites: Abandonment (Rich Mix); and Wild Child (Royal Court Rough Cut).
Composing/Sound Design credits include: Paralympics Opening Ceremony (DJ); The People are Singing (Royal Exchange); Free Run (Underbelly); That's The Way To Do It (TimeWontWait); Pass The Baton and Bolero Remixed (New London Orchestra); Da Boyz, Family Man, The Snow Queen, Hansel and Gretel, Medea and Squid (Theatre Royal Stratford East).
Matthew is a founding member of Act for Change and a trustee for Cardboard Citizens and Artistic Directors of the Future.