Our Amplify Associates programme supports artists who are looking to develop their own skills and artistic practice.
Used to be the Creative Associate programme. After a period of consultation with previous associates, thinking about the gaps in the region currently and looking at various programmes nationally, our new Amplify Associates programme is supporting artists who are looking to develop their own skills and artistic practice, whilst creating opportunities for other artists in the region to do the same.
There will be no "submission window" or set application process for this programme. If you have an idea for a project that you wish to develop or a period of career development that you think fits the brief, get in touch.
Associateships are mutually agreed on a rolling basis, subject to need and resource. We intend to support between 2 and 5 artists and their ideas per year in this way; associateships will last between 1-2 years.
We are on the lookout for artists with ideas, artists thinking big picture. You might be an artist who wants to make a piece of work but need to develop your own practice in order to get there. You might be mid-career (whatever that means to you) and looking for ways to expand your practice, with skills to share that could benefit other artists.
Amplify Associates is:
– An organic and evolving programme, bespoke to the needs of the associates and the needs of the wider ecology of the region
– Ideas led
– Co-created between the artist and Nottingham Playhouse
– An artistic exchange; mutually beneficial
– Recognising the expertise of individual artists in designing what they and artists around them need
– Not 'closed' – a rolling process, with no set time boundaries around applications.
– Enables Nottingham Playhouse to offer timely and suitably resourced support to the artists and ideas that positively impact our artistic community
Amplify Associates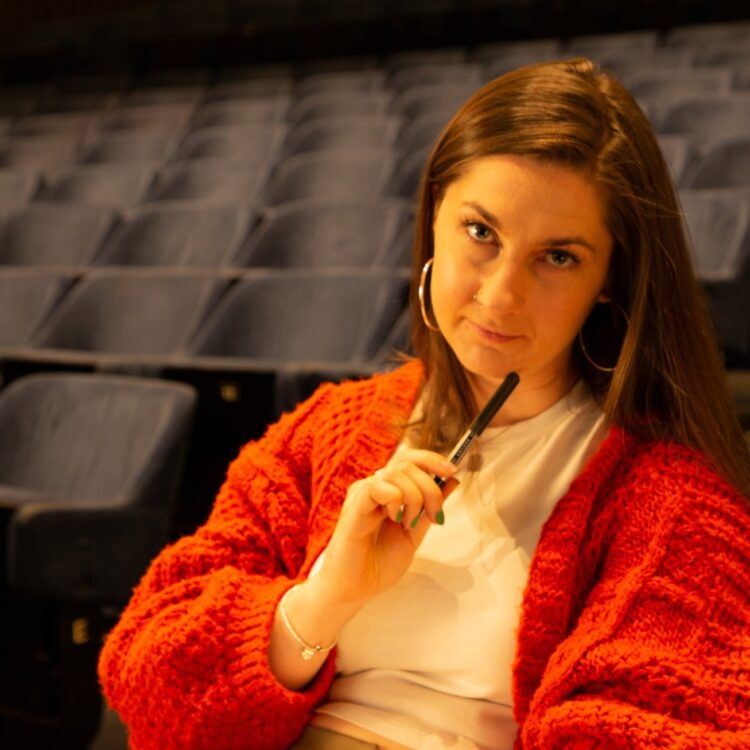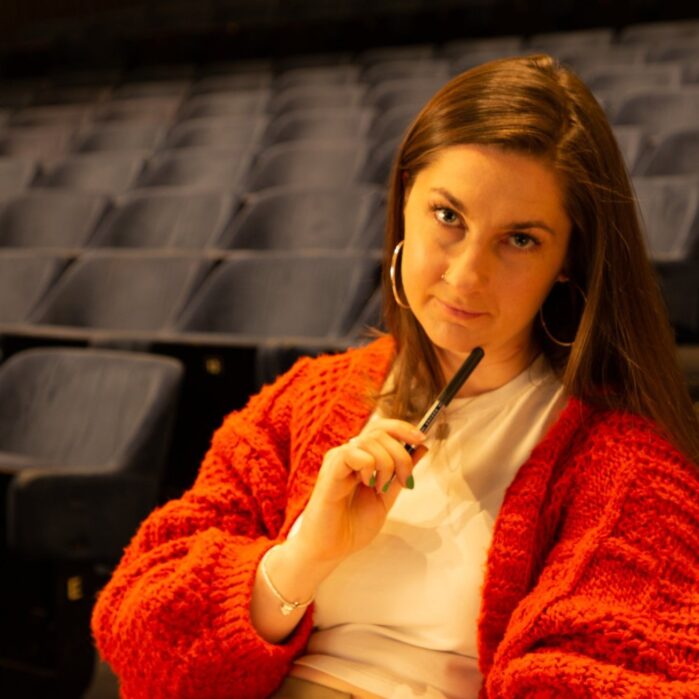 Bridie Squires is a poet, playwright, producer and performance artist from Nottingham.
Previously journalist and editor at LeftLion Magazine, she was appointed Nottingham Trent University's first Writer in Residence in 2019, and founded Nottingham spoken-word collective GOBS in 2020. Bridie was Producer for Nottingham Poetry Festival and Young Creative Awards, and is Production Manager at British Gestalt Journal.
A Mouthy Poets alumnus, she has performed her poetry in Southbank Centre, London, Badisches Staatstheatre, Karlsruhe, and We Out Here Festival, Cambridge. Bridie has performed alongside Lemn SIssay, Holly McNish, Henry Normal, Yomi Ṣode and Linton Kwesi Johnson. She is Lead Artist at GOBS Collective, Creative Writing Tutor at Headway Nottingham, and has delivered workshops for Nottingham City Council, Archway Learning Trust, UNESCO City of Literature, and Nottingham Community Artists Network. She was commissioned by BBC Radio 4 for Mardy, a poem for Talk and Tongue: The Dialect Poets, and was selected to take part in BBC Words First and BBC New Creatives, where she developed her audio drama Self-checkout, for BBC Sounds, in 2022.
Bridie was awarded both a Develop Your Creative Practice grant and National Lottery funding by Arts Council England to create Casino Zero – her one-woman loop station play based on her experiences as a croupier. Bridie published her debut poetry collection Duck on Bike in 2023. She is currently collaborating with Nottingham Playhouse to continue developing Casino Zero and GOBS Collective.
Bridie applied to our Neville Commission callout last year, and we began conversation about her project Casino Zero; initially we agreed to financially support an R&D for Bridie to work with a director to develop the piece. After further conversation with Bridie it became clear that she was keen to develop several elements of her own performance practice alongside the development of the show, and Amplify offered ongoing support with an Arts Council Project Grant to do just that. We conceived together that Bridie could produce a series of workshops, supported by Arts Council England and Nottingham Playhouse, whereby she could build a bespoke period of personal artist development which could be opened out to the wider artistic community. Develop Your Performance Practice, a series of 15 workshops led by guest facilitators from the region, looking at movement, voice and acting was born – both Amplify artists and GOBS collective artists have taken part in free, quality training over the last 3 months. Casino Zero, written and performed by Bridie, directed by Siobhán Cannon-Brownlie, will premiere at Amplify Festival, and we will continue conversation with Bridie following the festival, looking at next steps.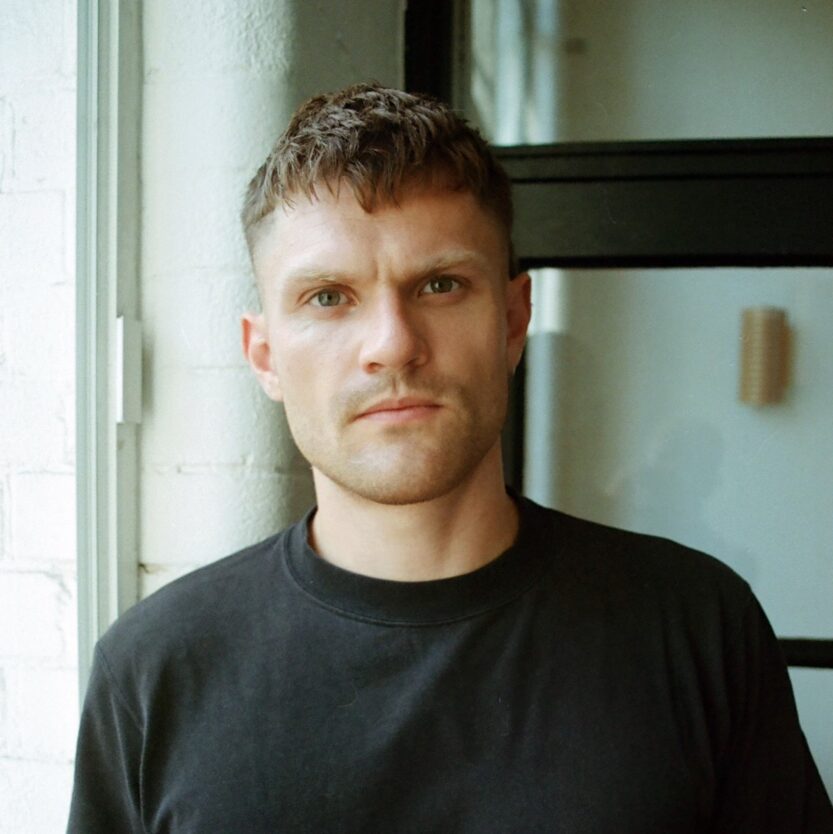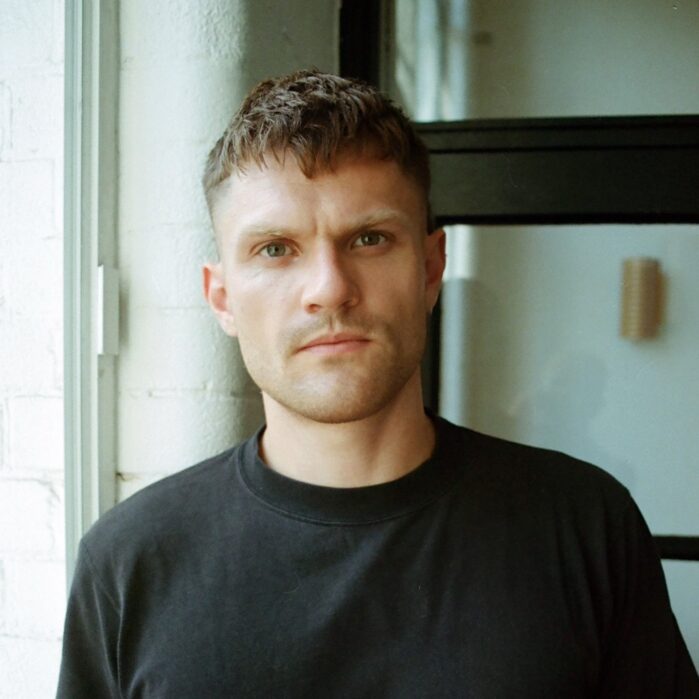 Nathan is a British writer-director. In 2020 his play SUPER HIGH RESOLUTION was Shortlisted for the Verity Bargate Award. It was performed at the Soho Theatre in 2022 directed by Blanche McIntyre (★★★★★ Daily Mail) and is currently in the repertoire at Staatstheater Kassel in 2023 directed by Manon Pfrunder. His play work.txt (a play without actors) (★★★★★ Observer) and was Offie-Nominated in 2022. It was also invited to the Caravan International Showcase 2022 and is currently on international tour (Australia, Germany, Brazil, Italy, the Netherlands, Canada, Egypt) and has been translated into six languages. His first play NO ONE IS COMING TO SAVE YOU ('a blazing debut' The Stage) was invited to Incoming Festival 2019 and toured nationally. He was a member of the Royal Court Invitation Writers' Supergroup 2018-19 led by Alice Birch and Ali Mcdowall and holds an MA from the University of London in Playwriting. He is represented by Giles Smart at United Agents and Felix-Bloch-Erben in Berlin. He is the Artistic Director of theatre company SUBJECT OBJECT and is an Amplify Associate of the Nottingham Playhouse.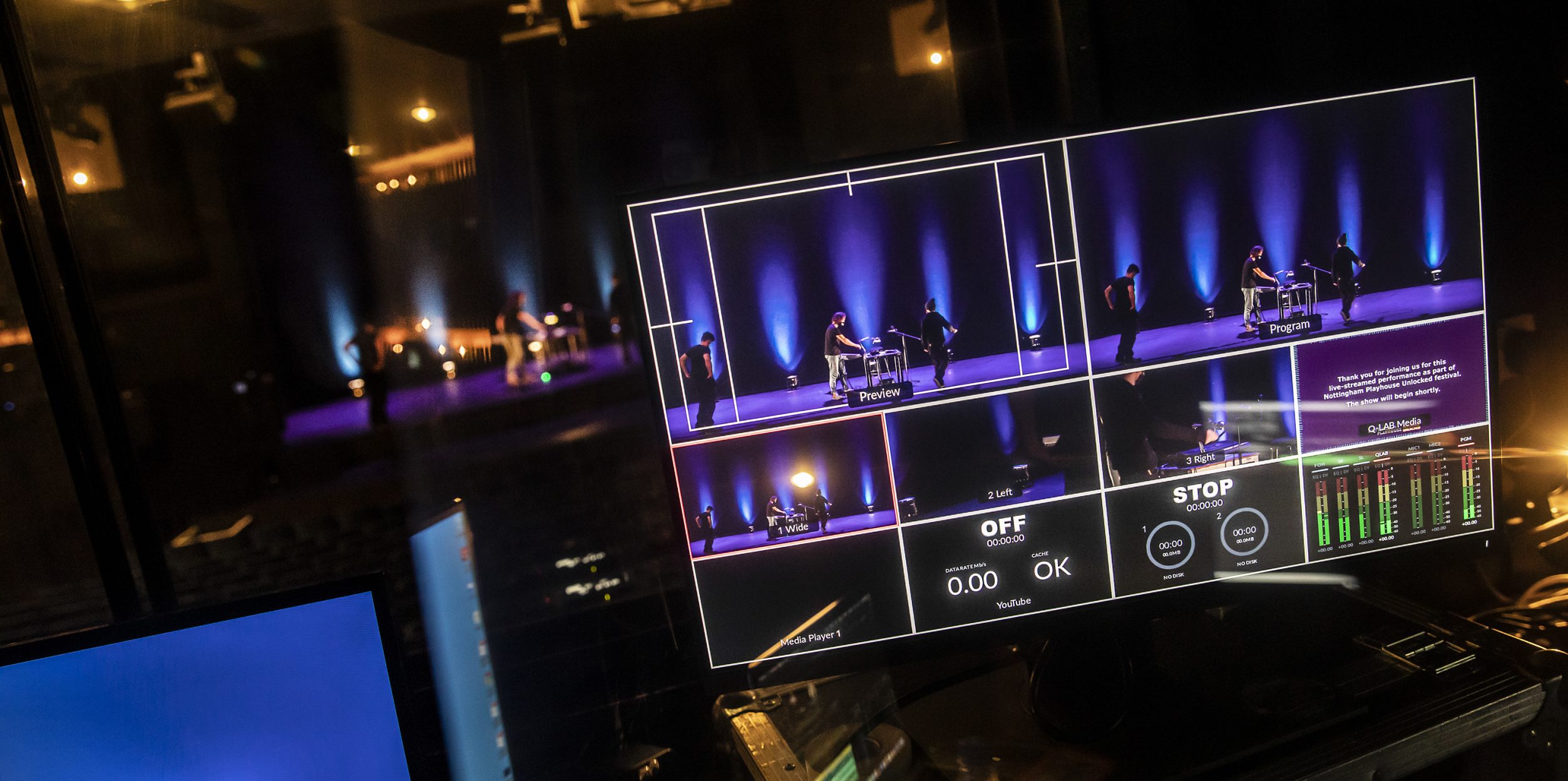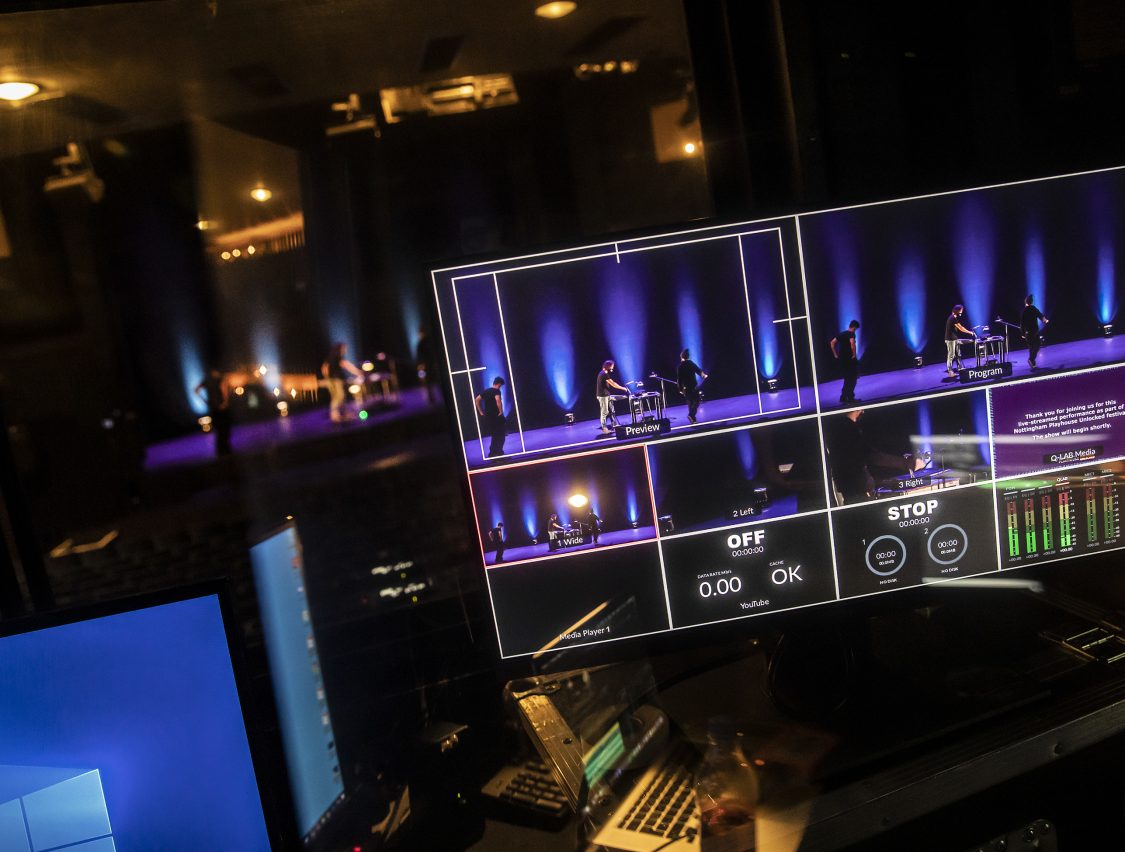 Creative Associates Alumni
Find out more about the brilliant Creative Associates we've previously worked with.
More info