Diversity in the Workforce
Our Diversity in the Workforce (DiW) Working Group has now been established. Our members are: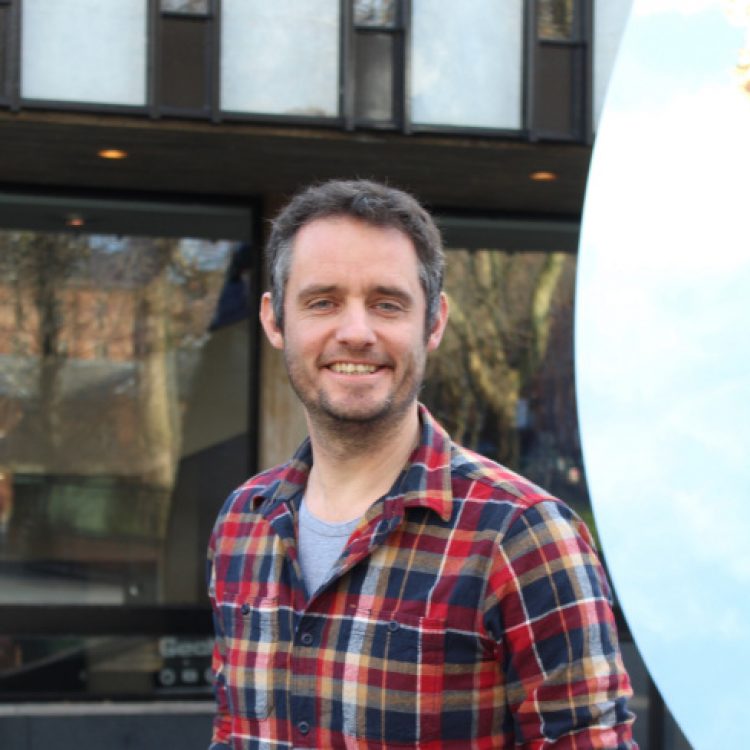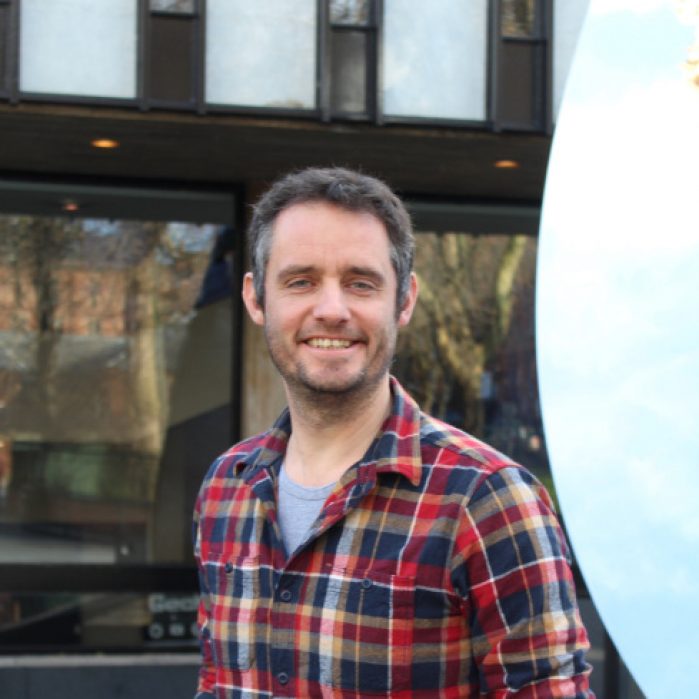 Martin is Head of Participation at Nottingham Playhouse, leading the team who create and run our wide ranging community engagement programme, including working with a large number of freelance artists.
Martin is also an experienced theatre and radio director, having directed 36 productions of various scales including work for young people, musicals, pantomimes and new writing.
"Theatre is for everyone. It's vital we work to ensure every person knows the theatre is a safe and exciting place for them. Long-term commitment, transparency, open hearts and open minds can, and will, make that happen."


Sharon is Nottingham Playhouse's HR Manager.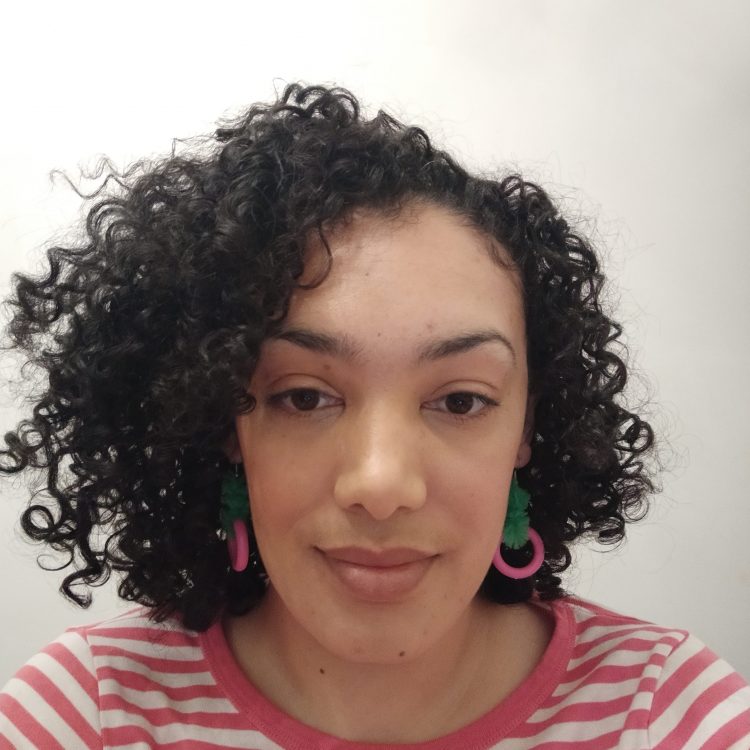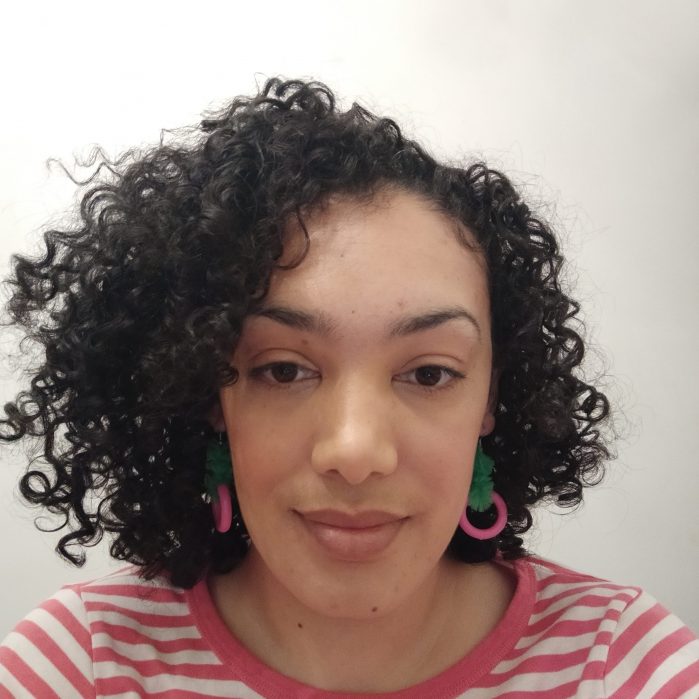 Stacey has been a part of our Front of House Team for over 4 years. She also has more than ten years experience providing support to Nottinghamshire residents, including: supporting young people to volunteer at BTCV, supporting the voluntary sector at Nottingham CVS and working with adults with complex needs at Improving Lives. Stacey currently works in Economic Development at Nottingham City Council, helping young people with health conditions and disabilities into employment and training. Having visited Nottingham Playhouse since she was a child, Stacey has a keen interest in our continuing growth.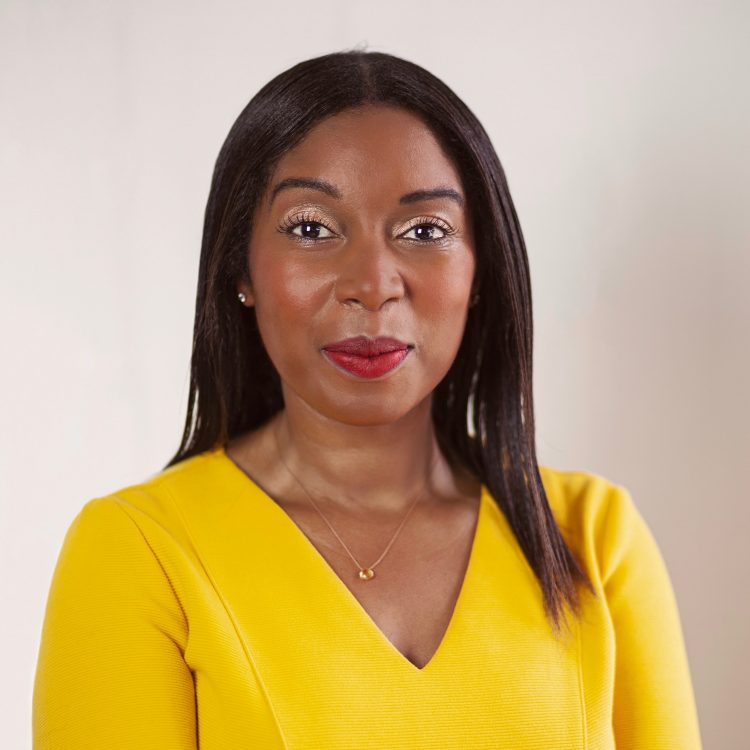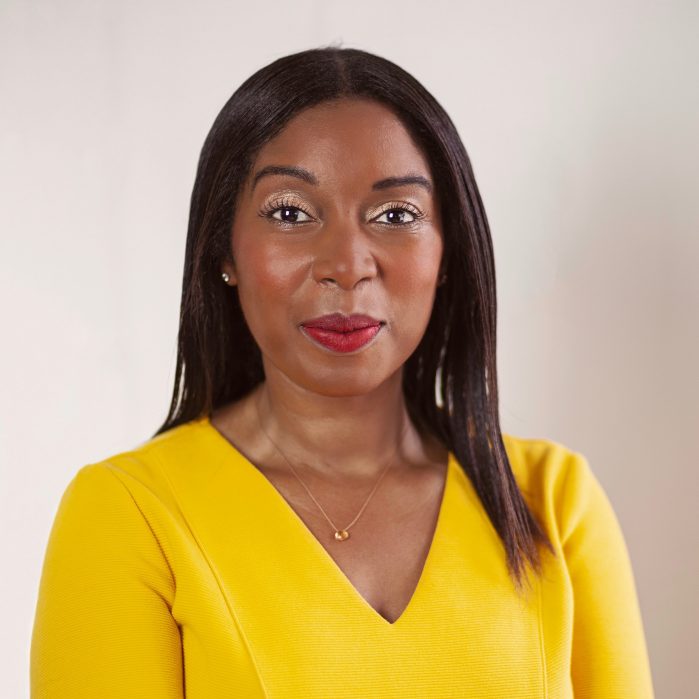 Natalie has lived in Nottingham since birth and fell in love with the theatre at a young age thanks to early childhood visits with her parents.
Natalie established a strong business reputation within Nottinghamshire and Derbyshire whilst at the Federation of Small Businesses, working to strengthen small businesses and ensure their fair representation. She subsequently spent time as a Civil Servant working to drive and support the Midlands Engine. Keen to return closer to local delivery she is now Head of Operations at D2N2 LEP.
Natalie is a member of our Board of Trustees, and is a firm believer that theatre opens minds, drives creativity and brings innovation to people and communities.
Natalie lives with her daughter Evie and husband Matthew, she enjoys travel and discovering new wines.
"The most dynamic and creative workplaces have diverse workforces.  It is the coming together of diverse backgrounds, lived experiences and individual identities that lead to a richness in organisations that can't be replicated without diversity.  I am proud to be a part of a group that is committed to increasing the percentage of permanent staff from ethnic diverse backgrounds within the Playhouse, as well as contributing to additional work that recognises diversity in itself doesn't create inclusive spaces."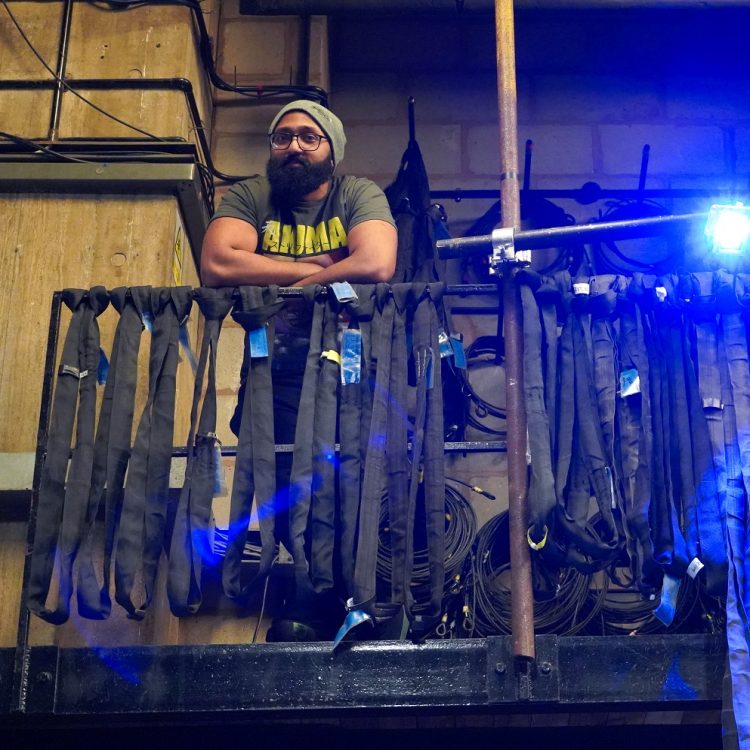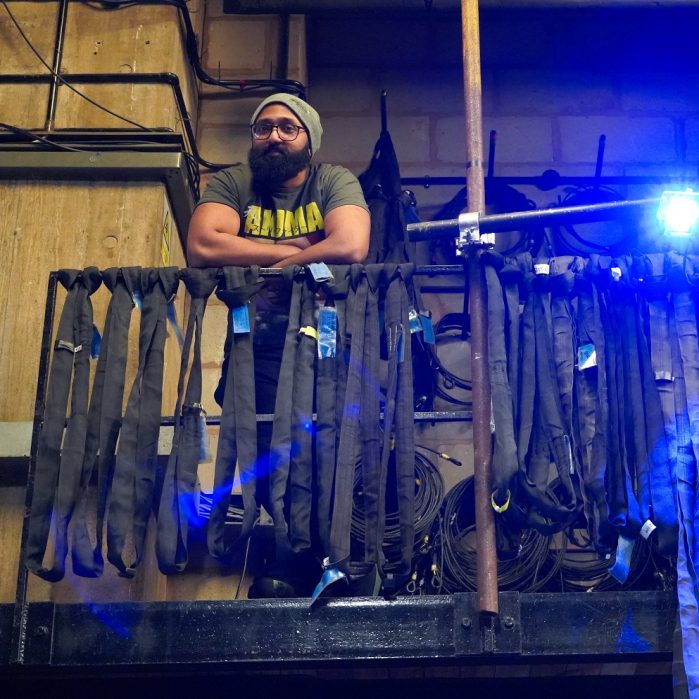 "My long term goal within this group is to show and convince those from minority backgrounds that a fulfilling career awaits them within this sector. I hope to inspire the next generation that there is scope for change and real prospects within this industry.
I am proud to be a part of this conversation towards changing minds and attitudes with this group. The greatest discovery of all time is that one can change their future by merely changing their attitude."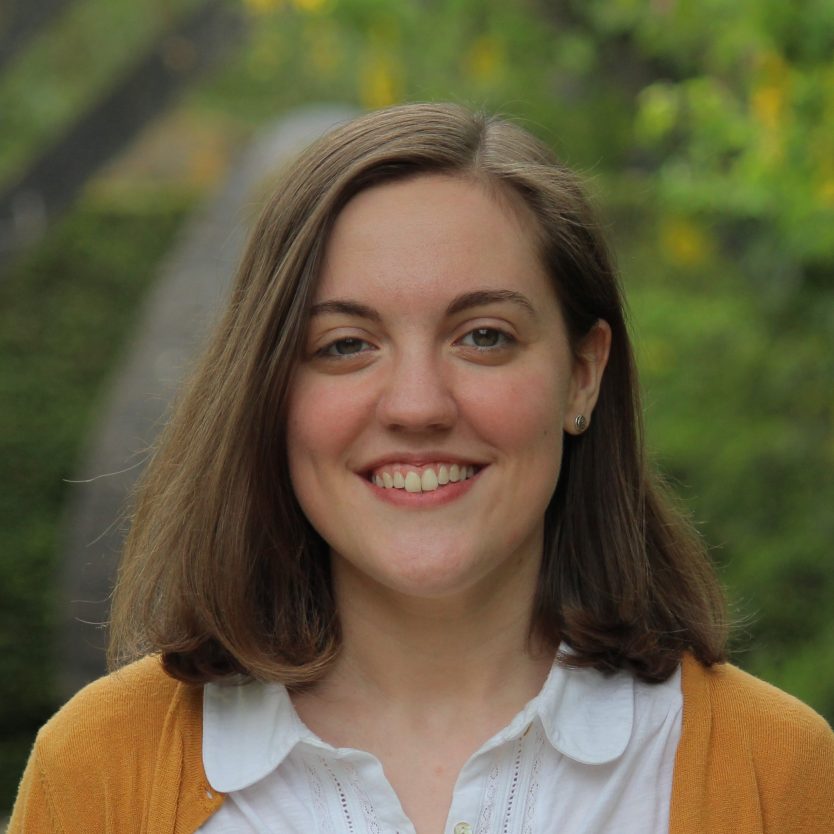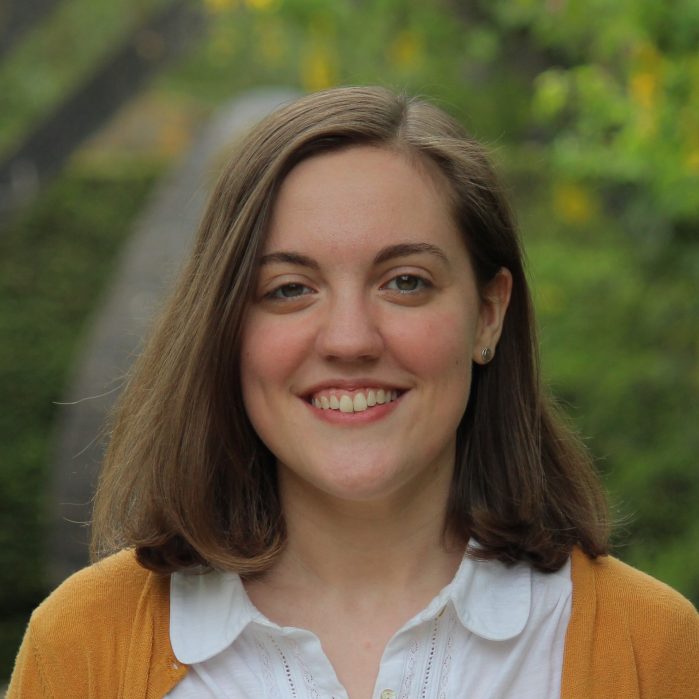 Frances graduated with a First-Class Honours degree in English Literature in 2016. After graduating, she worked in small business marketing and joined Nottingham Playhouse initially as an Usher for the pantomime season. She joined the Administration department in 2017 and currently works as the Senior HR & Administration Officer.
"Diversity is fundamental to creating safe workspaces where everyone feels valued, accepted and able to reach their full potential. In a sector where progress has been far too slow, I am pleased to be part of a group and organisation committed to delivering sustainable, measurable change."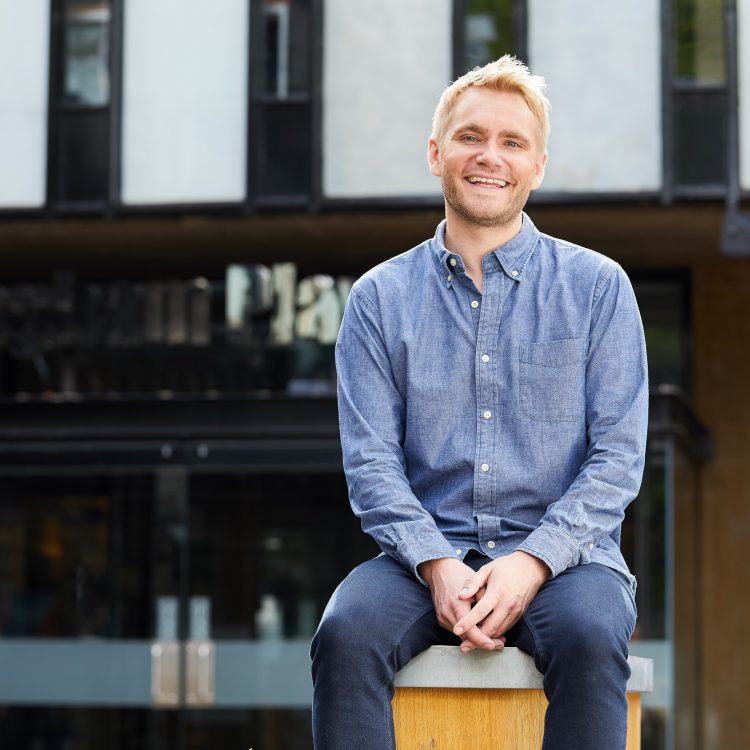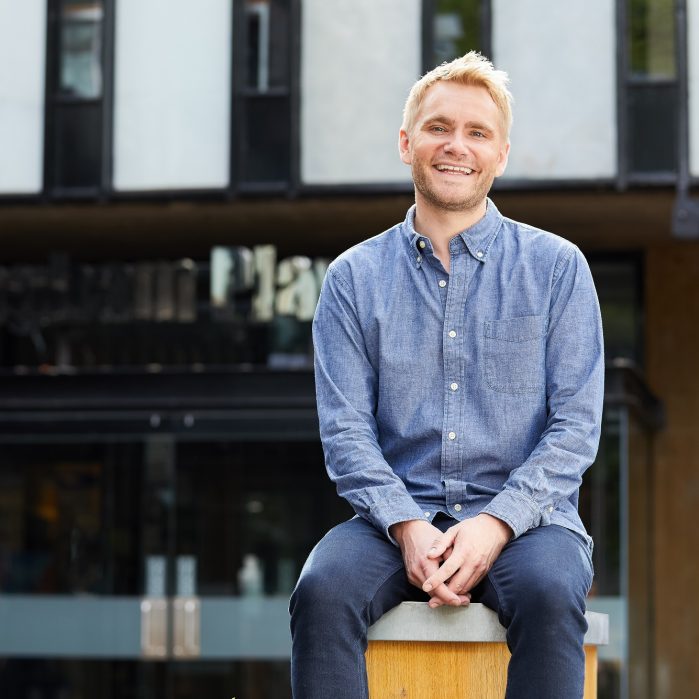 Adam Penford trained at the Liverpool Institute for Performing Arts (LIPA), and is now Artistic Director at Nottingham Playhouse. His directorial credits for the venue include: Holes (UK Tour), An Enemy of the People, Coram Boy, The Madness of George III and Wonderland.
"Theatre has been much too slow in tackling the barriers which have allowed under-representation to persist in the sector. The time for change is now. The work can be complicated, and occasionally frustratingly slow, but it's essential. I'm so grateful to the working group members for their generosity, passion and kindness."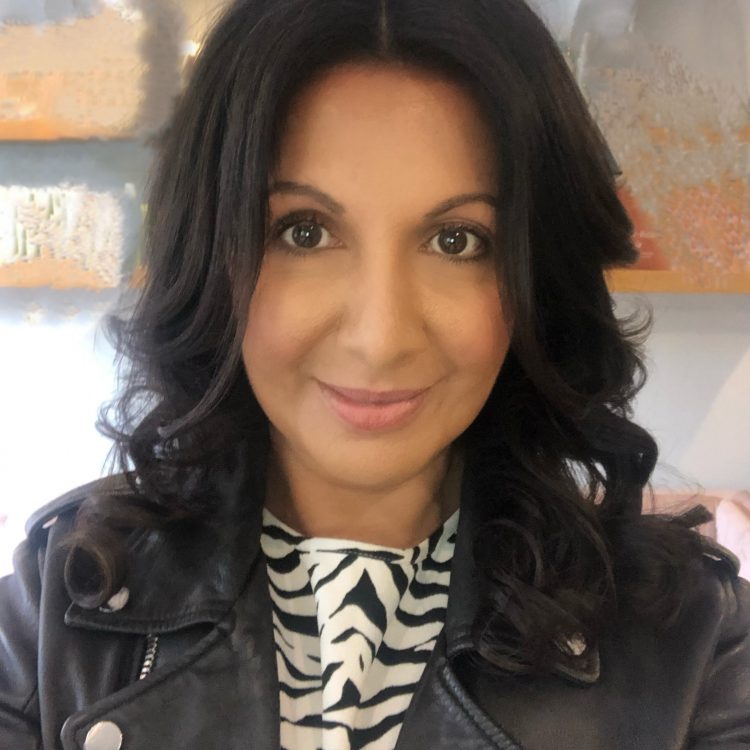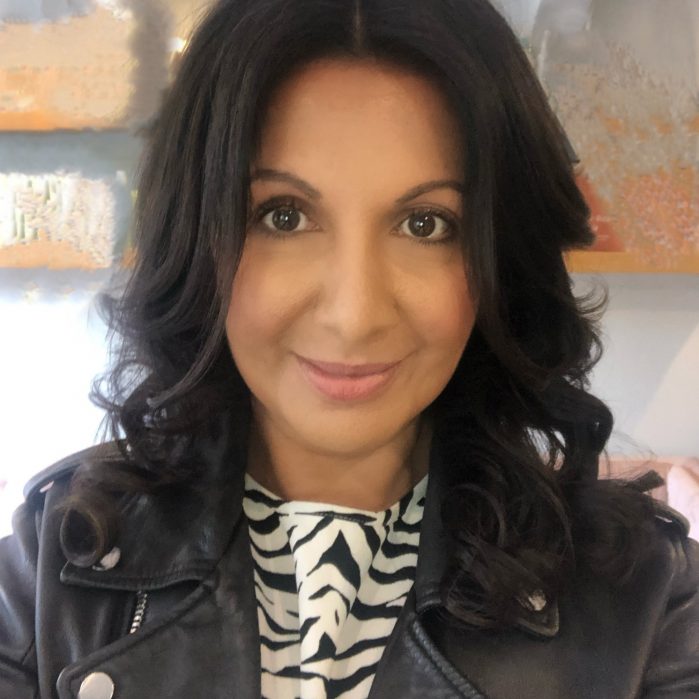 Neena has many years experience as a board level Human Resources professional. Having worked with some of the UK's most well known companies, she now runs her own HR and Coaching consultancy in Nottingham. She studied English at Loughborough University and is a regular theatre goer. Being passionate about equality, diversity and inclusion, she strongly believes that going to the theatre should be something which is accessible to and enjoyable for everyone. Neena joined Nottingham Playhouse's Board in 2018.
"I look forward to welcoming a more diverse range of people to a workforce in which everyone's differences and unique experiences are shared, valued and celebrated enabling them and the Playhouse to reach their full potential."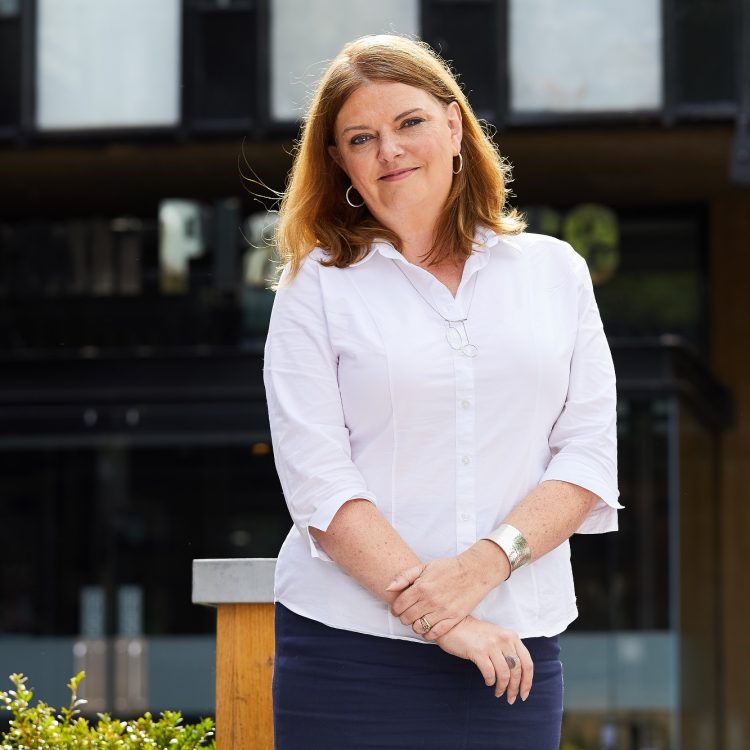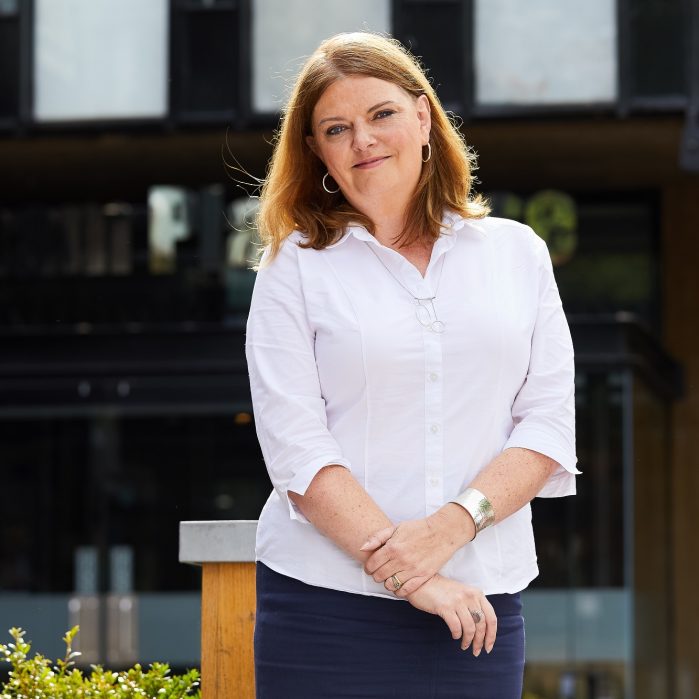 Stephanie has 25 years experience of running theatres and a further 4 years experience of programming theatres. Her career includes stints as a Stage Manager in rep, an actress, theatre critic, court reporter and comedy club compere.
She has worked on all scales from a small-scale arts centre to a 1,500 seat SOLT venue. She has been programming dance since working at Sadler's Wells under both Tim Tubbs and Nigel Hinds, and was a founder member of Dance Touring Partnership. She has run the Merlin Theatre, Frome, Blackpool Grand Theatre and, for the past 19 years, Nottingham Playhouse covering small-scale touring, middle-scale presenting and running a producing house. Nottingham Playhouse was a founder member of Eclipse Theatre Consortium and Ramps on the Moon under Stephanie's leadership.
She is Vice President of UK Theatre, Vice Chair of Parents and Carers in Performing Arts and, at a local level, she sits on the ONE Nottingham Board and is an Ambassador for Inspiring Future Theatre.
November 2023 Update
It has been decided that the Diversity in the Workforce Working Group will merge with the Anti Racism Action Group in 2024. This is due to increasingly overlapping content and to accelerate the impact of the work. Members of both groups will be invited to join the new group.
February 2023 Update
We have reviewed the 2021 Census Population Ethnicity statistics. In light of these we have agreed to increase our target for representation within the workforce to 20% by March 2024.
We have undertaken 37 workforce recruitments so far this financial year.
Of the applications received:
83.2% identified as White
15.7 % identified as Asian or British Asian, Black or British Black, or Mixed, Multiple or Other Heritage
1.1% preferred not to say
Compared with the financial year 2021/22:
87.2% identified as White
11% identified as Asian or British Asian, Black or British Black, or Mixed, Multiple or Other Heritage
1.5% preferred not to say
The fourth Anti-Racism Training session has been delivered to staff.
Access All Areas have delivered an Autism and Neurodiversity Awareness training session and will be delivering a session for customer facing staff in March 2023.
We will be delivering Disability Awareness training later in the spring.
We have been discussing the next steps for the group and how it can support other pathways to employment such as work experience. We are very much looking forward to starting to meet in person this year.
November 2022 Update
Staff are undertaking Anti-Racism training delivered by Included, three sessions were delivered in October, with a fourth to be delivered in January 2023.
We have been discussing ways to help staff retention, such as initiatives and non-contractual benefits. Permanent staff have received a small cost of living bonus as a gesture to acknowledge the current financial climate.
Employee representation statistics have been reviewed at 30 September 2022:
| | | |
| --- | --- | --- |
| | As at 31 March 2022 | As at 30 September 2022 |
| Number of employees | 110 | 129 |
| % of workforce identifying as Asian or British Asian, Black or British Black, or Dual, Mixed or Multiple Heritage | 15% | 16% |
| % of workforce identifying as Deaf, disabled or having a long term health condition | 25% | 26% |
| % of workforce identifying as female | 60% | 64% |
| % of workforce identifying as non-binary | 2% | 2% |
| % of job applicants identifying as Asian or British Asian, Black or British Black, or Dual, Mixed or Multiple Heritage | 11% | 13% |
Population Ethnicity statistics from the 2021 Census have now been published. We shall be reviewing our targets for representation within the workforce in light of these statistics.
July 2022 Update
The Recruitment Policy has been signed off and has been put into practice with many vacancies being advertised. Since February there have been 23 vacancies and we look forward to welcoming many new members of staff. One of the new appointments is an Agent For Change whose remit includes developing employment opportunities for disabled people in the arts.
We held a joint meeting with the Anti-Racism Action Group in May. This was the first time the two groups had met and it was a very useful meeting, with both groups sharing the work they have been undertaking.
The Group is reviewing the places we advertise vacancies and are identifying new contacts and organisations, including people we already have a relationship with in a different capacity, to engage with our employment opportunities. To help address skills shortages within the Industry and develop pipelines, we are creating a programme of apprenticeship positions throughout the organisation.
Employee Representation
As at 31 March 2022 our employees identify as
2% Asian or British Asian
9% Black or British Black
5% Dual, Mixed or Multiple Heritage
85% White
19% LGBTQ+
60% Female
37% Male
2% Non-Binary
1% Prefer not to say
25% Deaf or disabled person, or have a long term health condition
4% aged 19 and under
54% aged 20 – 34
25% aged 35 – 49
15% aged 50 – 64
3% aged 65 and over
February 2022 Update
The Diversity in the Workforce Working Group has been reviewing policies and procedures, focusing on the Recruitment Policy and will include Equality, Diversity and Inclusion and Dignity at Work Policies.
They have been considering the significant industry movement and the effect this has had on staff turnover, recruitment and retention and how it is impacting on diversity.
To help to address bias at the interview stage, we are forming a pool of people who have a range of lived experiences and different professional skills, who we will be able to call upon to diversify interview and shortlisting panels. The pool will receive training, to ensure that the shortlisting and interview processes are consistent and free from bias. Interview questions will be balanced and appropriate to the role being recruited. We are now providing candidates with questions before interview.
We have reviewed and updated how and where we place job recruitment adverts and have revised advert copy to ensure it is clear, welcoming and un-biased.
We continue to emphasise our commitment to equality, diversity and inclusion in our recruitment packs. We want to ensure that everyone can fully participate in the recruitment process and offer support and alternative ways to complete an application. We offer flexible working opportunities including job share and remote working.
% of Nottingham Playhouse's employees who identify as ethnically diverse
2021/22 as at 28 February 2022       14.66%
2020/21 as at 31 March 2021             11.54%
2019/20 as at 31 March 2020              4.08%
% of job applications from people who identify as ethnically diverse
2021/22 to 28 February 2022              10.9%        (27 vacancies)
2020/21 as at 31 March 2021            25.14%        (3 vacancies)
2019/20 as at 31 March 2020              7.04%        (10 vacancies)
We have engaged Marcia Ore Consultancy to advise us on EDI matters. The Group has been working on a SWOT analysis with the consultant.
Working with the Anti-Racism Action Group, 2 members of the Diversity In The Workforce Working Group, Natalie Gasson-McKinley and Neena Sharma will be part of the Reporting Racism Group. This Group will receive, consider and respond to reports of racist incidents received through our new Reporting Racism System, which will soon be live on the website.
Nottingham Playhouse is co-chairing and contributing to city wide EDI activity around recruitment and retention, sharing best practise and learning from successful initiatives in other organisations. This work extends to Decolonising the Curriculum, data analysis, programming and career progression and the interrelation of all these factors in employment.
As planned, the group have now moved to meeting every six weeks, to allow for more work to take place between meetings.
We are very grateful for the effective advice, support and time that members of the Working Group so generously give us as we continue our work to improve representation in our workforce.
April 2021 Update

Three-weekly meetings have continued, with the working group having regular input on an increasing number of recruitment processes.  This work will become more and more impactful as the Covid Roadmap moves forward and we are able to recruit to more roles in the coming months.
In addition, the group has now created a brief for a Diversity and Inclusion Consultant to advise us on matters of EDI and HR.  The group also have advised on diversity documents including UK Theatre's forthcoming Inclusive Recruitment Guide and Anti-Racism Touring Rider, and work in response to the Leicester NPO Black Lives Matter Framework.
Following project work and recommendations by Psychology students at Nottingham Trent University, we have adopted a number of inclusion practices including anonymising job applications pre interview, 6-monthly diversity audits of staff views and experiences, and surveying job applicants to ascertain their experience of the application process.​
January 2021 Update
The Group has now agreed to meet every three weeks to allow time for actions to be completed between meetings.
They have been contributing to recruitment processes, including advising on recruitment packs, panels, interview procedures, and reaching a more diverse range of potential employees. This work has already had a positive impact, with a more representative range of candidates applying, interviewing and being appointed.
We have been using the Mosaic database, which analyses demographics based on postcode, to further understand who we are reaching.
We are also looking into mental health and well-being statistics.
The group looks forward to working with the newly established Diversity Working Group, which is focussed on ensuring the wider culture of the Playhouse is representative and a safe space for all.
September 2020 Update
We established our Diversity in the Workforce Working Group (DiW) and, in the first two meetings, the Terms of Reference were agreed.
The purpose of the group is as follows:
'Assessing the impact of Positive Action. Devising a programme of change to deliver at least 15% representation in the permanent staff make-up of Nottingham Playhouse in the area of staff who are Black, Asian and ethnically diverse. Delivering the programme and evaluating it against the ultimate aim of ensuring that the workforce of Nottingham Playhouse represents the diversity of the community we serve.'
A timeline is being discussed to agree a deadline for an Action Plan to be presented to the Nottingham Playhouse Board of Trustees for feedback.
We will continue to update this page with the group's development.