The Improvised Comedy Group
This new group will teach you how to create theatre out of nothing. Using improvisational techniques, you will learn how discovery 'in the moment' leads to fascinating characters, interesting scenes and moments of comedy that you would never have been able to plan.
Over a period of ten weeks, you will learn the art of collaborative scene work and become a team of players that support each other on stage and off while each discovering your unique comedic voice.
At the end of term, you will put everything into practice and perform a showcase for an audience.
Acting or improv experience is useful but not essential. You will learn in a supportive environment where collaboration is key and where the 'mistakes' are all part of the fun.
Can I try it first?
Yes, we offer a taster session for those who would like to try before they buy (subject to availability). You can register your interest for a taster session by emailing laurac@nottinghamplayhouse.co.ukand you will receive an email once places are available for booking.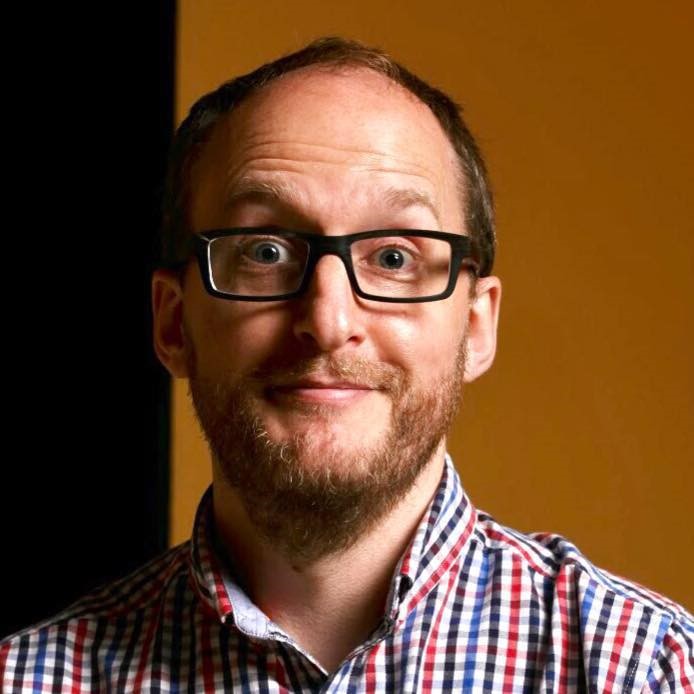 Lloydie is an improviser from Nottingham who performs in Nottingham with Rhymes Against Humanity – The Improvised Musical, plus internationally with a host of other groups. He is also the host of The Improv Chronicle Podcast, a documentary podcast for improvisers. Lloydie trained at UCB (New York), iO and Annoyance Theatres (Chicago) and travels regularly to pick up new perspectives on the art form. He is a qualified mental health first aider and has a background in broadcasting and communications. In 2022 he produced a new, improv comedy show for a national radio network.
We believe that theatre should be for everyone and always ensure our building and sessions are accessible to all participants, removing any barriers to participation. Find out more about Access at Nottingham Playhouse here and please tell us if there is anything further we can do to ensure our sessions are accessible for you. You can get in touch at participation@nottinghamplayhouse.co.uk.