We're proud to offer a range of ticket prices for our productions, making great theatre affordable for everyone.  Our shows are even more accessible at Pay What You Can performances.
Everyone is welcome to attend our Pay What You Can performances and pay… whatever they can. £1, £2.50, £5, £10 – whatever you can afford to give, that's what the tickets cost for that performance.
Pay What You Can ticket bookers also receive a free programme (1 programme per booker).
How to Book
Tickets are subject to availability and are limited to two per person (or 4 per person for Private Peaceful). Tickets cannot be exchanged to other performances or refunded.
Booking online:  
Click the link for the performance you'd like to attend (below).
Enter PWYC in the promotion code box (at the bottom of the page, under the seat map and pricing table), you'll only see the PWYC tickets once you've entered it and pressed apply.
The PWYC tickets will appear as gold stars on the seating plan
Select your seats and click continue
Select the price you want to pay and checkout
Check your email – you'll receive a confirmation and your e-ticket
Booking in person:
Tickets are sold on a first come, first served basis (from, 10am until 2 hours before) on the day of the performance (dates listed below).
Cash payments are recommended to enable bookers to pay their chosen price anonymously.
If you have mobility requirements or use a wheelchair, please call Box Office on 0115 941 9419 to book your PWYC tickets (on or after the on-sale date).
"I was worried we might feel awkward with people knowing we had used Pay What You Can, but it didn't feel anything other than normal. "
"I wouldn't have been able to bring my children this year, and we would have missed out had it not been for PWYC. They had a great time, thank you!"
Pay What You Can Performances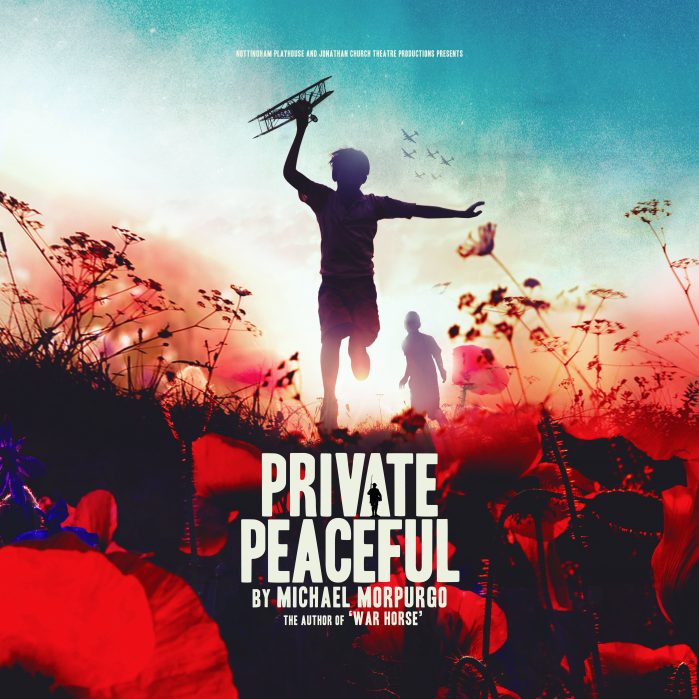 Private Peaceful
The Peaceful brothers, Tommo and Charlie, have a tough rural childhood facing the death of their father, financial hardship and a cruel landlord.
Their fierce loyalty to each other pulls them through, until one day they both fall for the same girl. And then the Great War comes.
We join 18 year old Private Tommo Peaceful in the trenches as he tells us a story of courage, devotion and sibling rivalry on what may be his last night on earth.
Private Peaceful was shortlisted for the Carnegie Medal, won the Red House Children's Book Award and won the Blue Peter Book Award. Acknowledged by Michael Morpurgo (War Horse, The Butterfly Lion) as his favourite work, this professional premiere is a new ensemble-version by Simon Reade. It tells the story of a country lad fighting a war he doesn't understand for people he cannot respect.
Performance: Tuesday 15 February, 7pm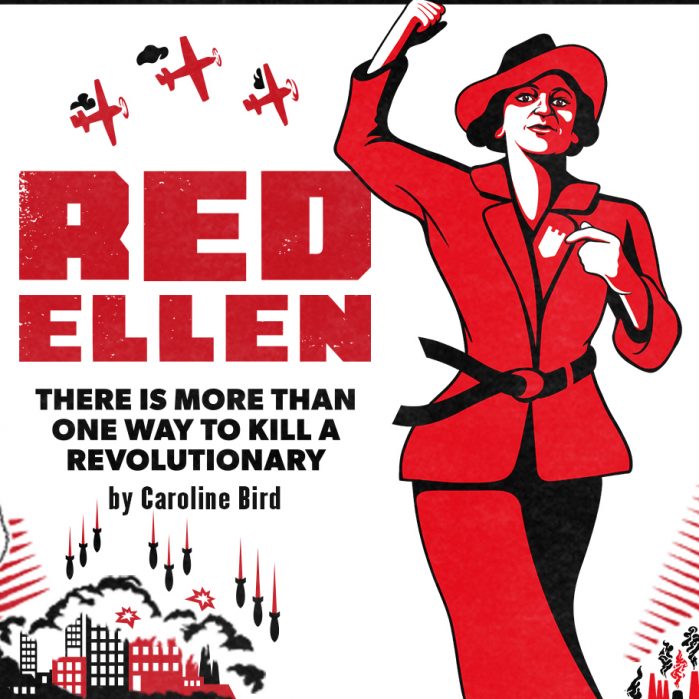 Red Ellen
"I'm not a spy."
"A working class woman inside the walls of Westminster? If that is not espionage, I do not know what is."
This remarkable new play from Caroline Bird tells the inspiring and epic story of Ellen Wilkinson, Labour MP, who was forever on the right side of history, forever on the wrong side of life.
Caught between revolutionary and parliamentary politics, Ellen fights with an unstoppable, reckless energy for a better world. Running (quite literally in some cases) into the likes of Albert Einstein and Ernest Hemingway, she battles to save Jewish refugees in Nazi Germany; campaigns for Britain to aid the fight against Franco's Fascists in Spain; and leads 200 workers in the Jarrow Crusade, marching from Newcastle through Nottingham and the Midlands all the way to London, delivering a petition which aimed to end unemployment and poverty. She serves as a vital member of Churchill's cabinet, and has affairs with communist spies and government ministers. But, despite all of this, she still finds herself – somehow – on the outside looking in.
This is the story of Ellen Wilkinson.
There is more than one way to kill a revolutionary…
Performance: Thursday 14 Apr, 7.30pm