read
NEWS: Cast and creative team announced for The Real and Imagined History of the Elephant Man
21 June 2023
Announcing the cast and creative team for our exciting autumn season headline production, The Real and Imagined History of the Elephant Man.
This European premiere of Australian playwright Tom Wright's acclaimed play is a fresh new telling of the story of Joseph Merrick. Told from Merrick's perspective, it portrays a man set apart from others, trying to find his place and voice in a society that values conformity. Arriving from his East Midlands beginnings and thrust into a London thick with the grime of industrialisation, he is an anomaly in a harsh and unforgiving world.
Powerful, angry and surprising, The Real and Imagined History of the Elephant Man examines capitalism, industrialisation, disability and difference. Finally putting Joseph at the centre of his own story, it rejects the myth of his powerlessness, often portrayed in previous interpretations and transforms him into an agent of his own worth.
Stephen Bailey, Director, said: "With pulsating live music and stunning visuals, we're staging this epic fable centering Joseph in his own story for the first time."
This radical re-imagining, described as a 'theatre-poem', will be directed by Stephen Bailey, winner of the Royal Theatrical Support Trust (RTST) Sir Peter Hall Directing Award 2022, in his first mainstage production and is supported with a grant from the Royal Theatrical Support Trust. With stylish and graphic set and costume design by Simon Kenny (Assassins – Nottingham Playhouse, Noughts & Crosses – Pilot Theatre, UK Tour), powerful lighting design by Jai Morjaria (Othello – National Theatre, Wuthering Heights – National Theatre/UK Tour) and striking music and sound by Composer and Sound Designer Nicola T. Chang (My Neighbour Totoro – RSC/Barbican, Top Girls – Liverpool Everyman).
The cast is composed of all disabled, deaf and/or neurodivergent actors, and leading them as Joseph Merrick is Zak Ford-Williams (A Christmas Carol; A Ghost Story – Nottingham Playhouse, Better – BBC1), with Annabelle Davis (Hollyoaks – Channel 4, The Dumping Ground – CBBC), Daneka Etchells (Titus Andronicus – Shakespeare's Globe, Much Ado About Nothing – Sheffield Crucible/Ramps on the Moon UK tour), Killian Thomas Lefevre (Bat Out of Hell – UK & International Tour, Thomas and the Magic Railway 20th Anniversary), Nadia Nadarajah (Maryland – Royal Court Theatre, Hamlet & As You Like It – Shakespeare's Globe), and Tim Pritchett (Missing Julie – Theatre Clwyd, Our Country's Good – Nottingham Playhouse/Ramps on the Moon, UK Tour).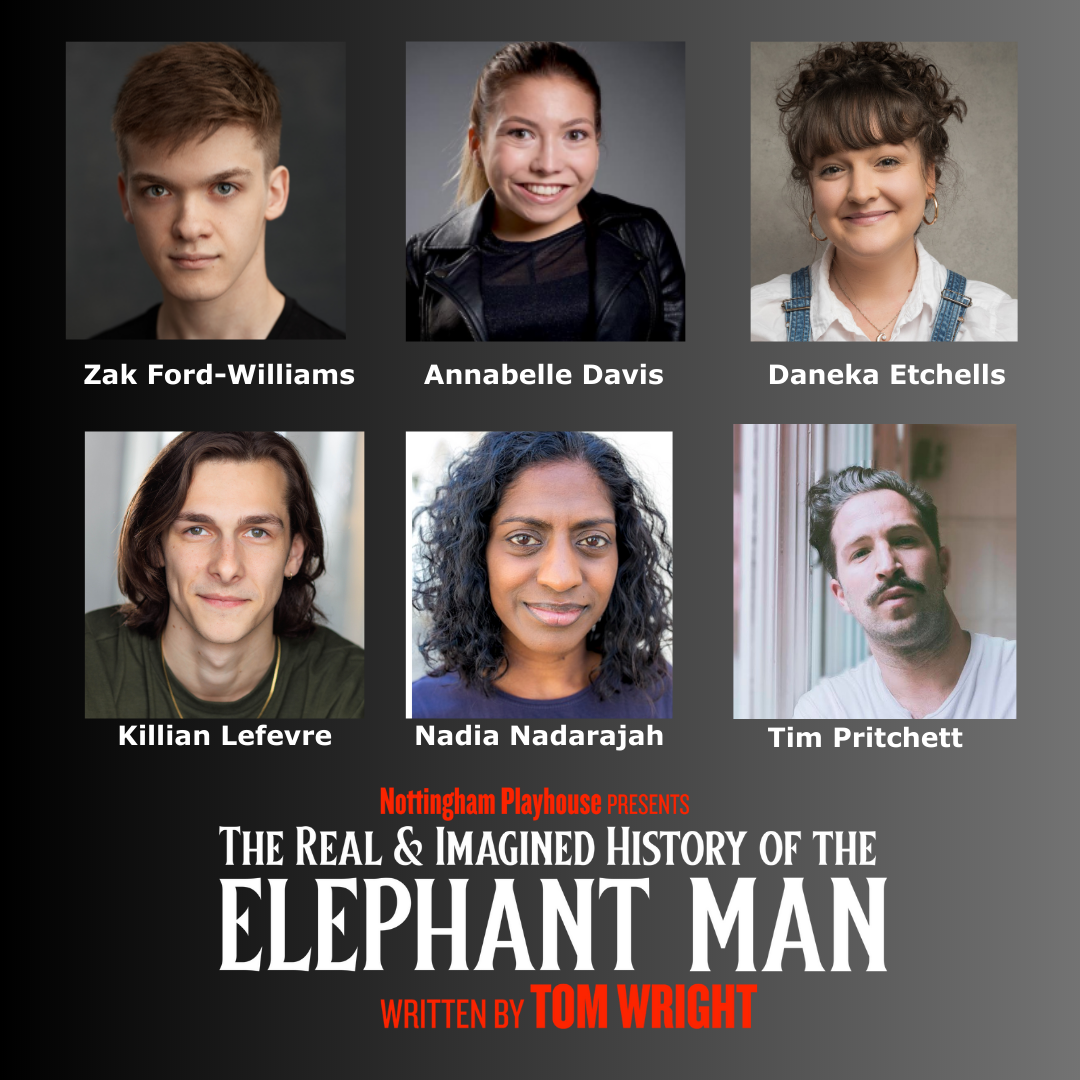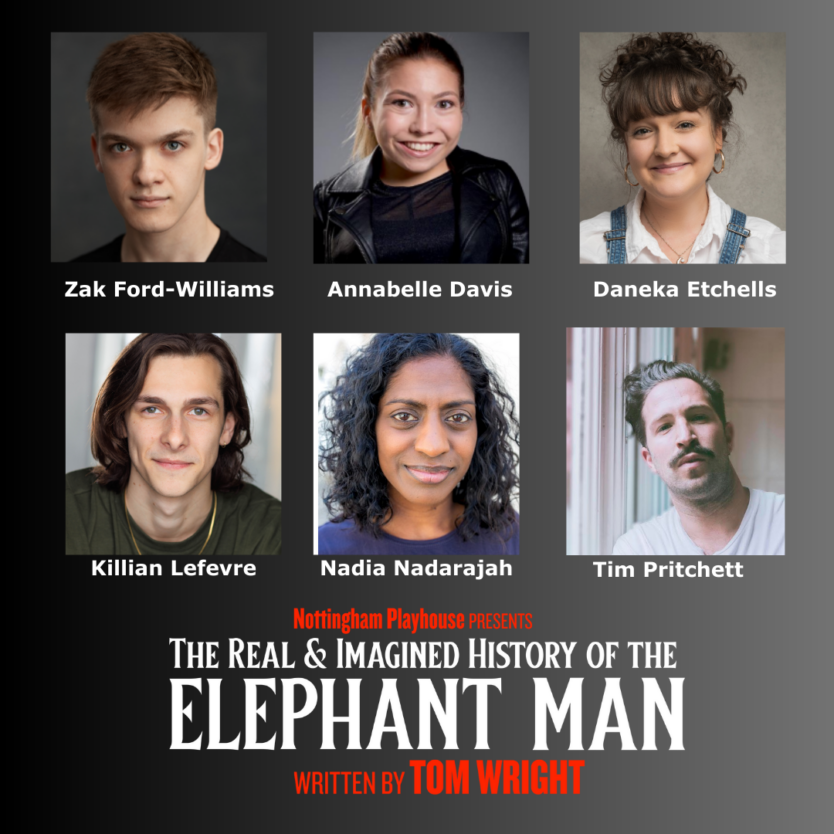 Stephen Bailey commented: "Tom Wright has written a bold, inspired restyling of Joseph's unique life that sees him not as a medical specimen but a man. The Real and Imagined History of the Elephant Man uses beautiful, poetic text to ask probing questions about work, industrialisation and the value of life.
 "It's not about inspiration or pity: it's about the reality of how we look at those who are the other. In the current cost of living crisis, it asks if seeing humans solely as workers is compatible with transformed bodies and long-term health conditions. I'm thrilled to be given the platform to tell this story, and to have Nottingham Playhouse backing an ambitious production featuring some of the UK's finest disabled talent."
 Zak Ford-Williams said: "I cannot wait to return to Nottingham Playhouse and allow audiences into the incredible, haunting world of the play. I was transfixed by The Real and Imagined History of The Elephant Man from the moment I read it. Then as soon as I experienced Stephen's vision, precision and warmth for the play I was desperate to be on board. It's a challenge and a gift of a role."
Following the opening of the play at Nottingham Playhouse in September, it will tour to Blackpool Grand Theatre, and Belgrade Theatre, Coventry.