Winter is drawing closer, you tighten your coat around your shivering body. It isn't far to get back home.
A thick mist covers the street and there's a cold bite in the air. Through the fog you see two red lights approaching, a car you think. Then, before you can close your eyes, you see him. Your fate is sealed.
This is the first public sharing of a new work in development from Nottingham's most wayward and compelling theatrical partnership: an old tale with new beginnings that raises the hair, tingles the spine and tickles the ribs.
As a native of East Anglia, Olwen grew up on a healthy diet of weird folklore, and no tale is weirder than that of Black Shuck: the true account of an actual hellhound from actual hell that's affected the identity of her rural community for hundreds of years.
In Shuck, LaPelle's Factory turn on a sixpence, from cheeky to chilling, with the agility of this demonic dog. They grapple with folkloric demons as they ask why grisly tales get passed down through generations and how they retain their mysterious power to bring us together.
Black Shuck, the devil's dog, will torment your dreams and haunt your waking hours. Ollie doesn't believe. But will you?
This brand new, work-in-progress show is a special commission for our Nottingham Playhouse Unlocked festival of live and livestreamed shows.
Please note that there is a strictly limited number of tickets to watch this play in person at Nottingham Playhouse, or you can purchase an e-ticket to watch the livestream at home.
Ticketing Information
If you're buying tickets to see the show in person at Nottingham Playhouse
All shows in the festival will be sold as unreserved seating. We will allocate your exact seats in the auditorium and confirm these with you in advance of the performance. As well as emailing your seat numbers, we'll also provide full information about the social distancing measures that will be in place when you attend, in line with the latest Government advice at that time.
Please note: No more than 6 tickets can be booked in a single transaction. Our socially distanced seating plan means most people will be sitting in groups of 2 seats together. If your party is more than 2 people, we will make every endeavour to allocate you seats as close together as possible. Equally, if your booking is made up of more than 1 household, you'll also be seated separately – we will request this information from you prior to allocating your seats.
For customers requiring a wheelchair space, please call 0115 941 9419 to book. Our phone lines are currently open 10am – 2pm Monday to Friday.
If you have any other specific access requirements, for example if you require level access, please email us at tickets@nottinghamplayhouse.co.uk.
If you're buying a ticket to watch the online livestream of the show via Zoom
You will be sent confirmation of your booking and we'll be in touch in advance of the event with full details of how you can join the performance online.
Access Performances
British Sign Language Interpretation is available in-person for this event. Please choose 'Book venue tickets' when booking and select the Tickets that indicate "BSL Interpretation required" to let us know that you'll need to be seated near the interpreter.
Sponsored by
Approved Member of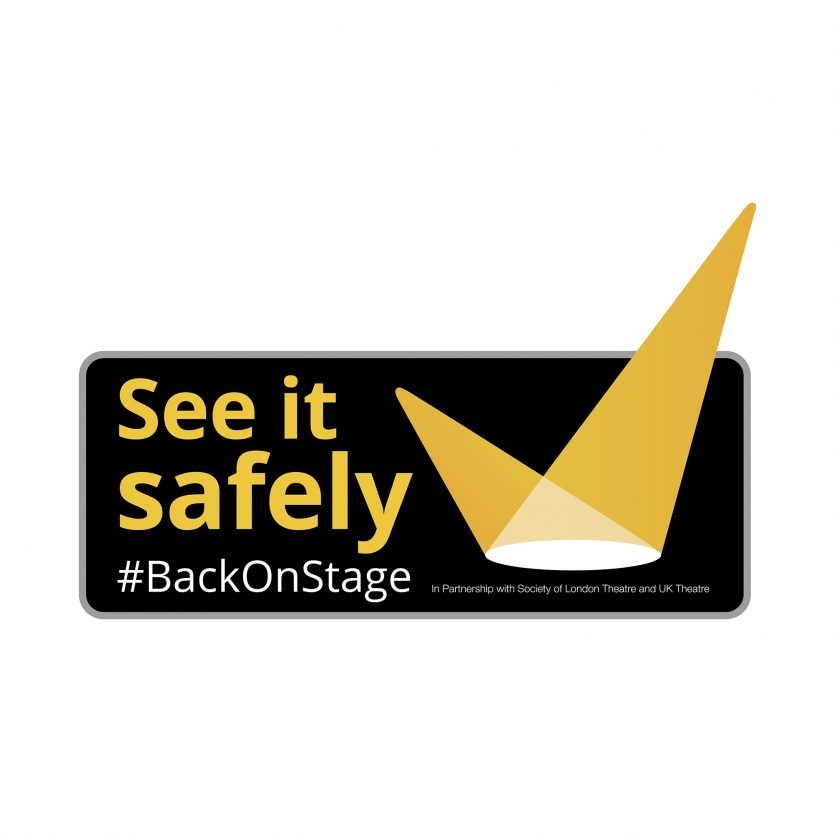 See It Safely Scheme