Playhouse Platform is currently taking place online and all information about how to take part will be emailed to bookers in advance of the sessions. For more information, please see the Covid-19 Safety section at the bottom of this page.
Playhouse Platform is our theatre arts company for learning disabled adults and those on the Autism Spectrum. Interested in joining us? Then read on to find out more from the group members themselves.
We are group of learning disabled adults who come together to create our own style of drama. Here is some of what we have to say about our group:
"When I go to Playhouse Platform I act, sign, and show my talents"
"This year we have been on Zoom, it has been helpful to see each other"
"At Playhouse platform I learn to be confident"
"I come to practice drama and be with my friends"
Playhouse Platform are…
Alex
Becky
Beth
Ben
Julie
Mark
Michelle
Ollie
Richard
Will
Victoria
This term, Spring 2021, the group will be exploring dramatic landscapes! They will be creating their own fantastic geographical places in sessions that will include drama, prop making & even delivery of mystery parcels. If you would like to take part, we have a few places still available.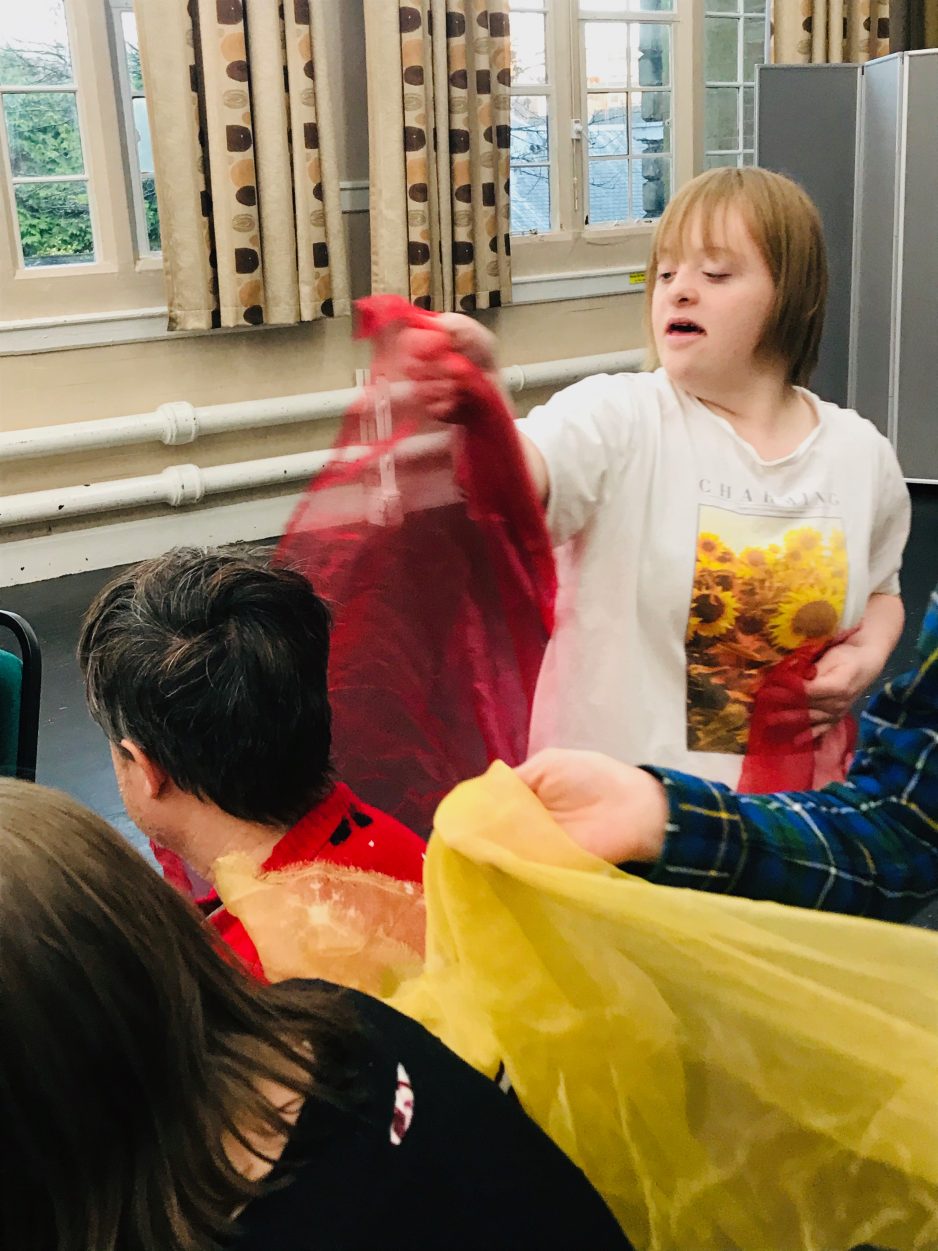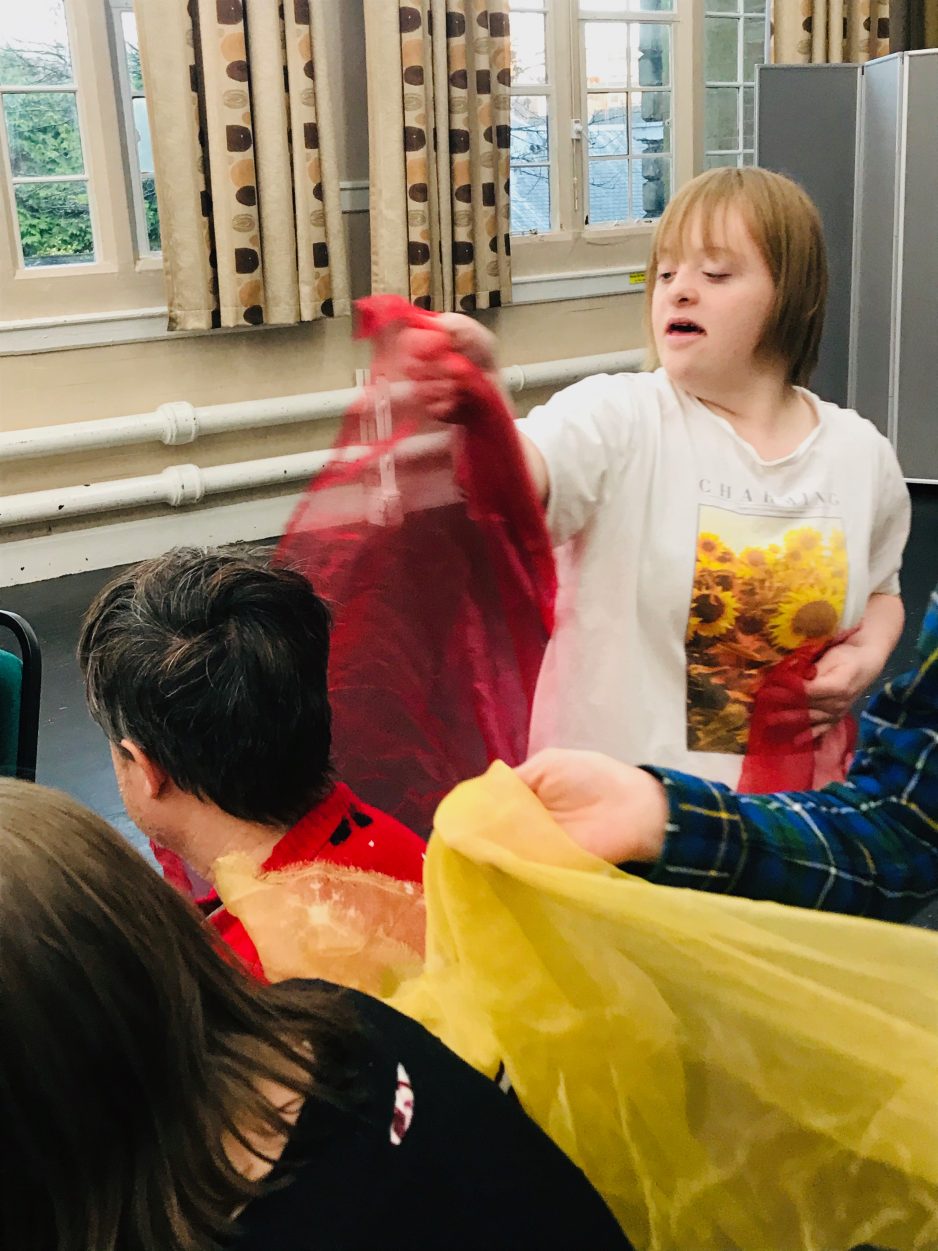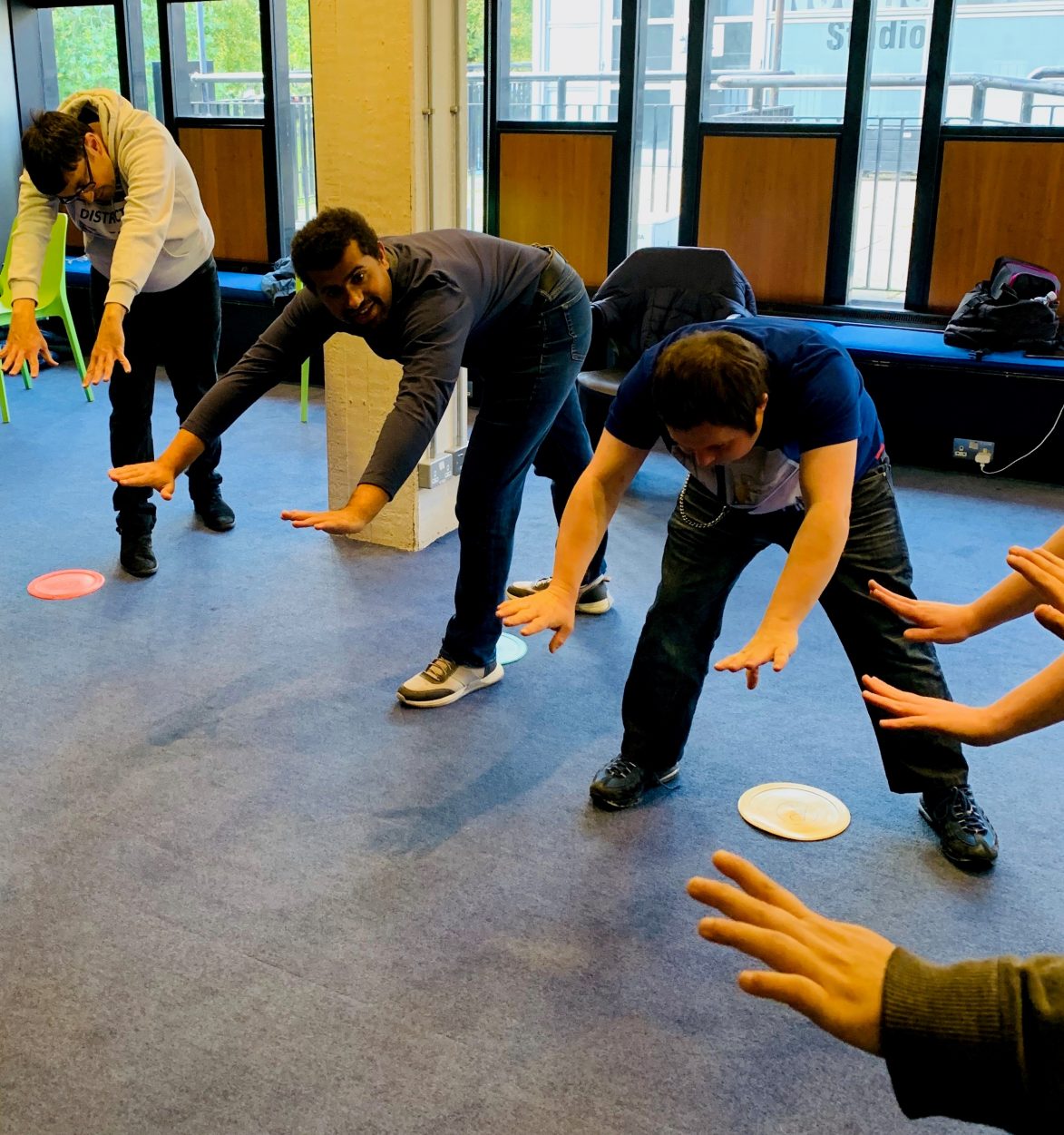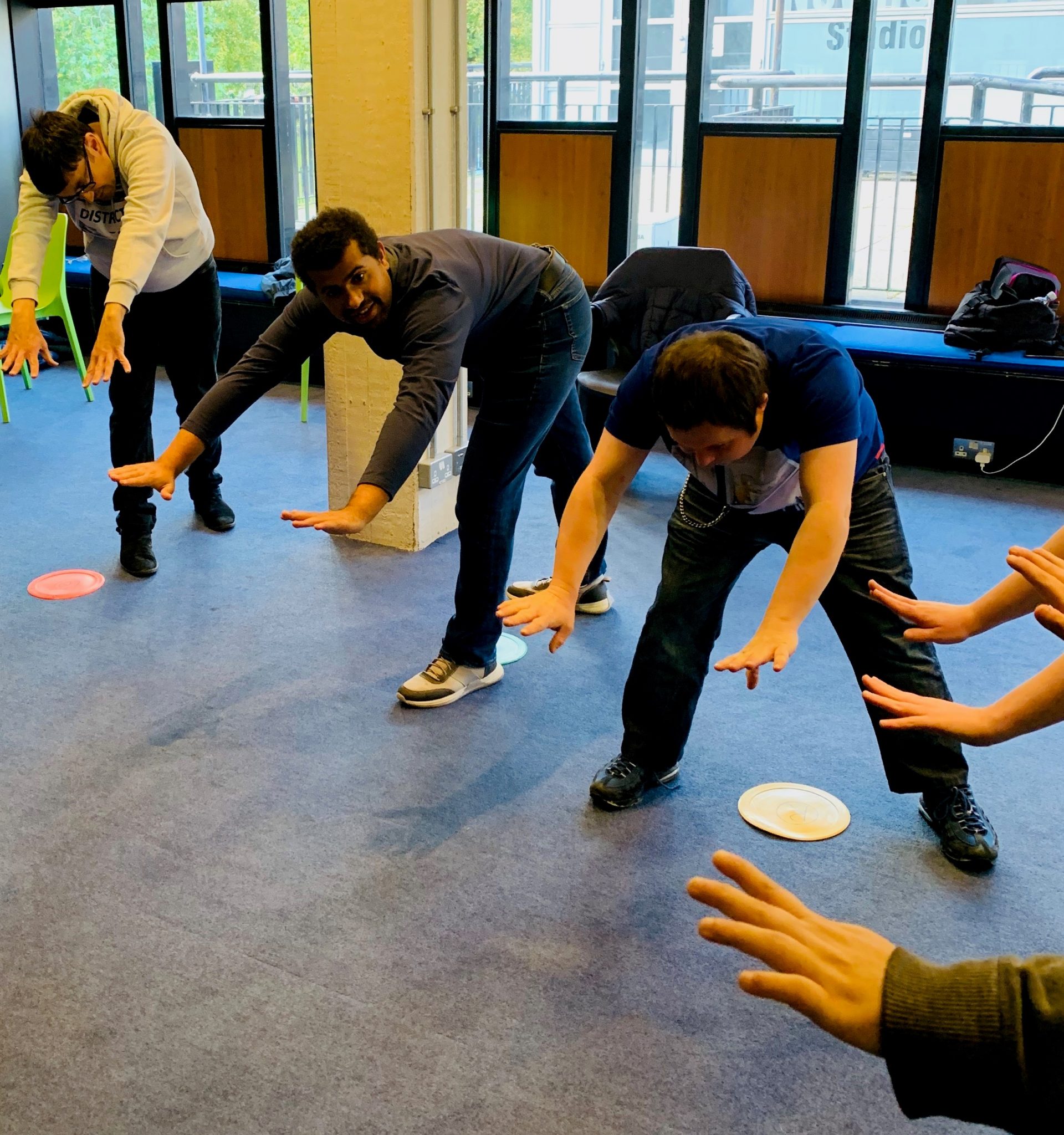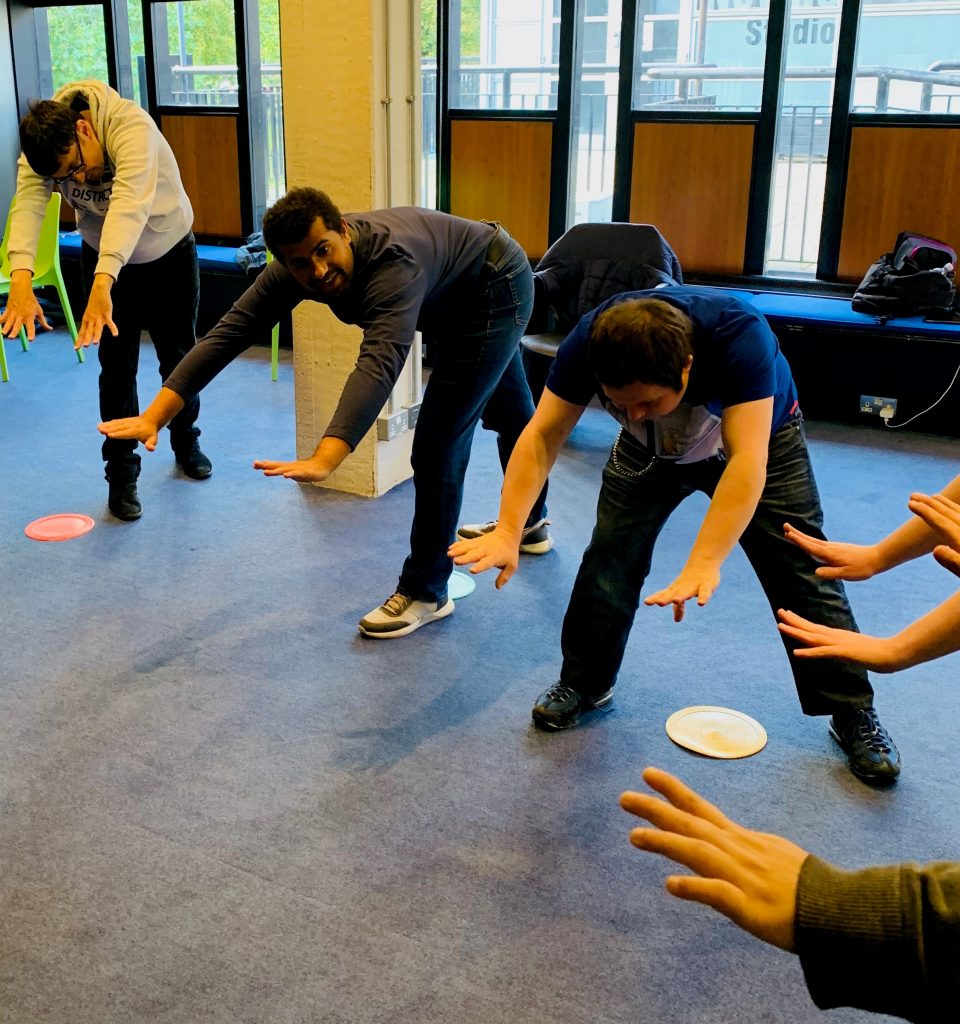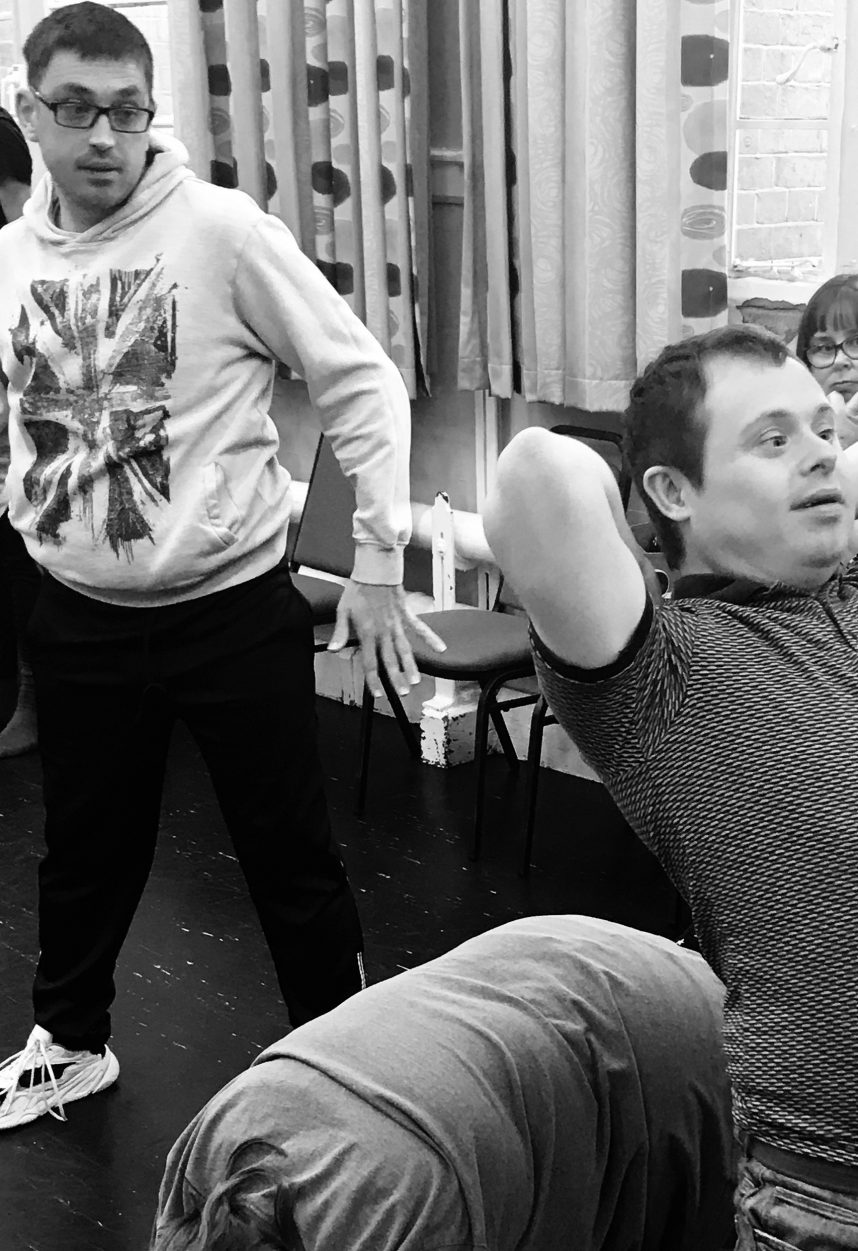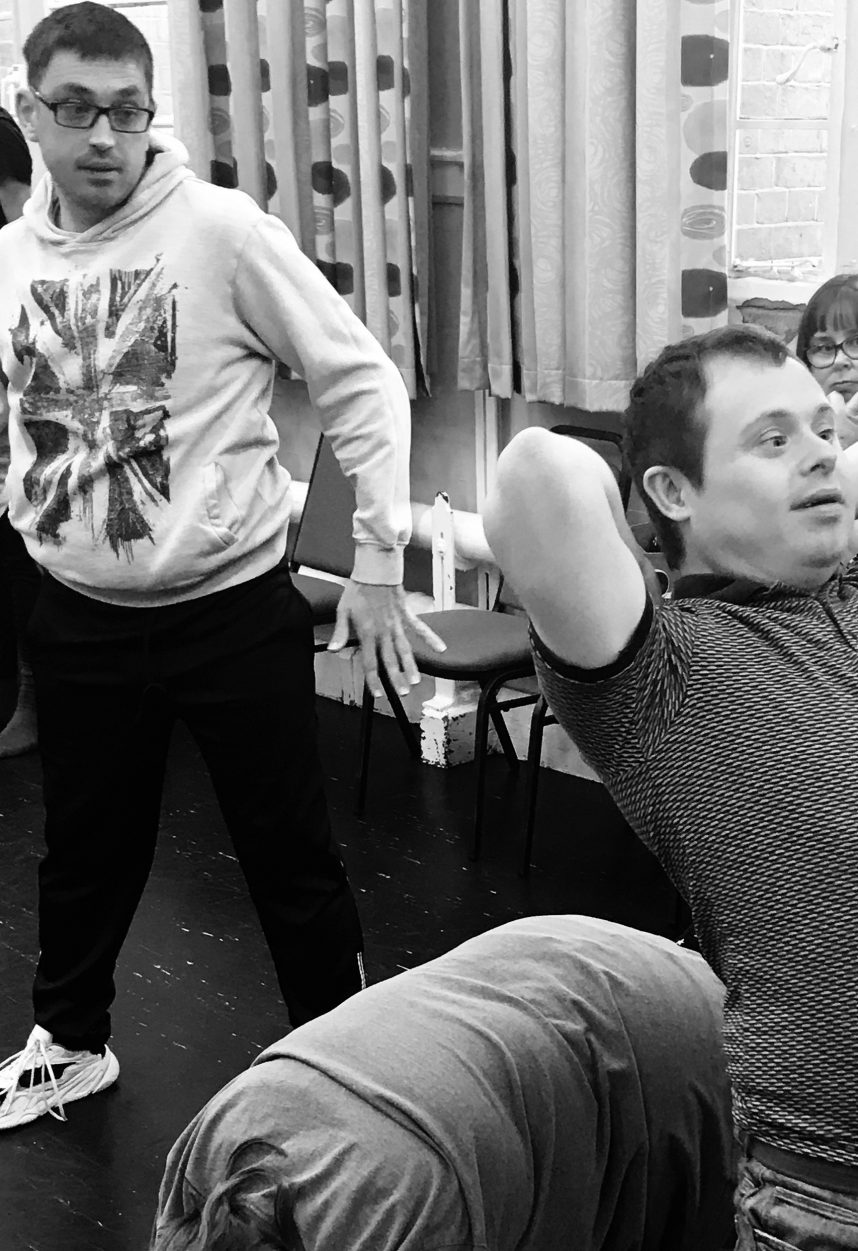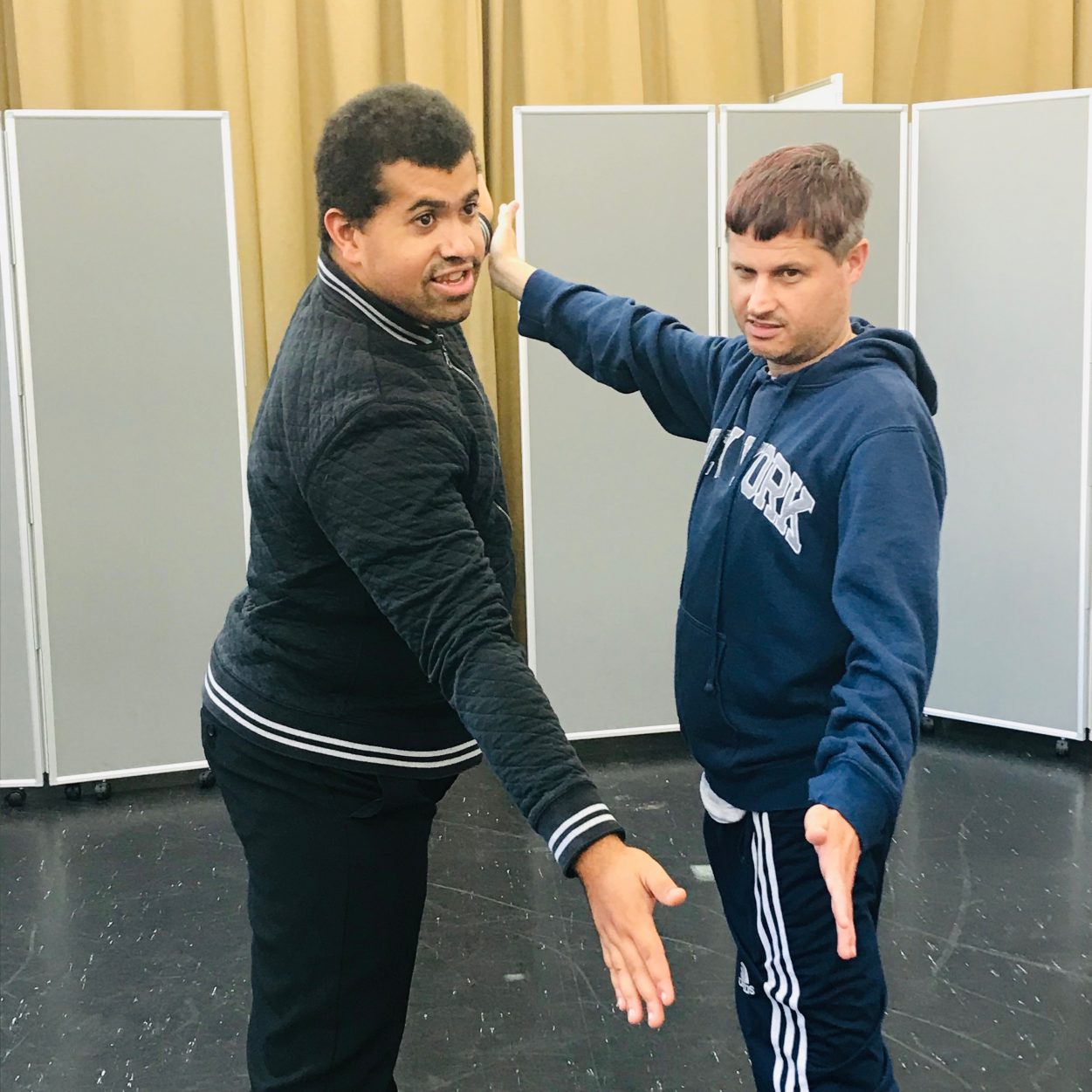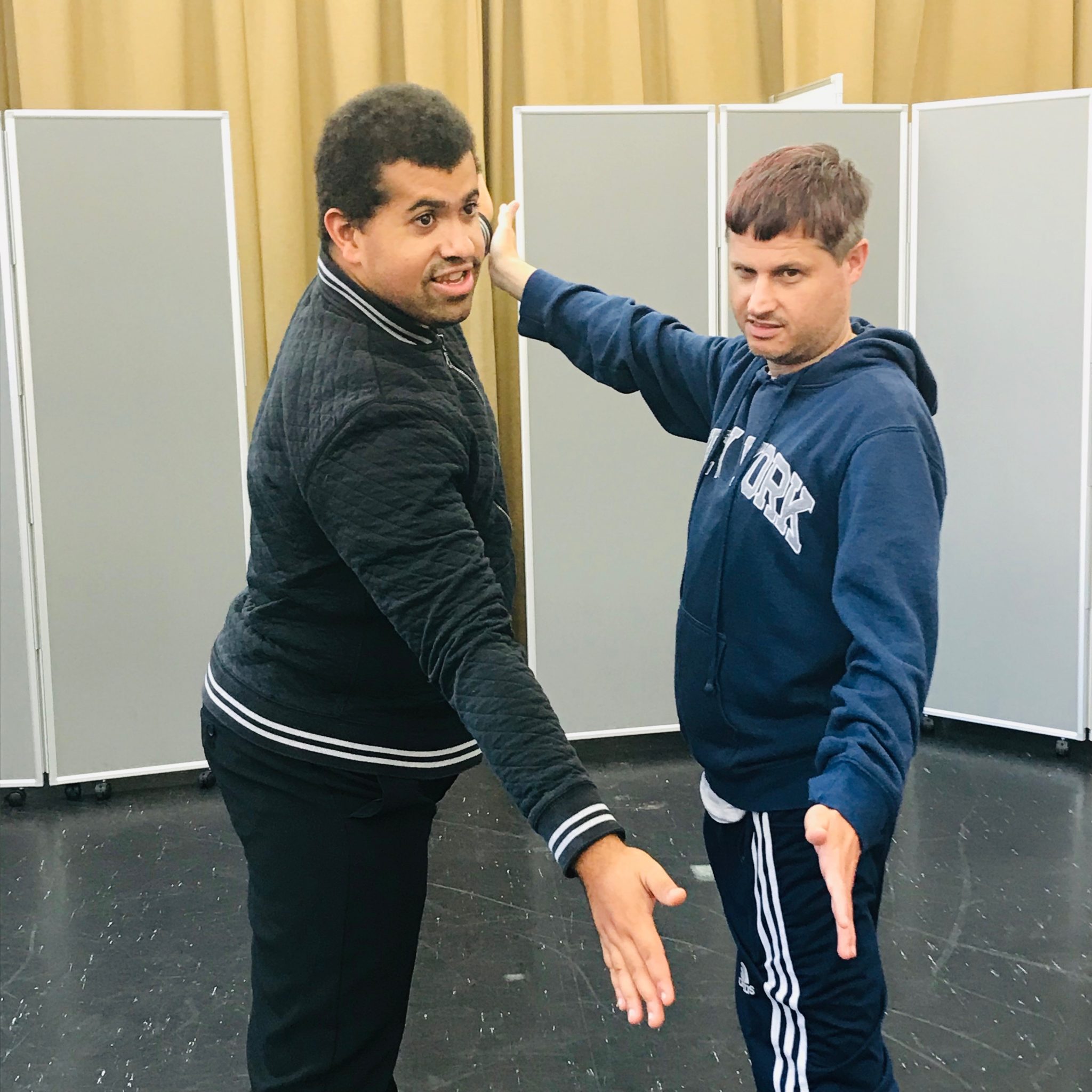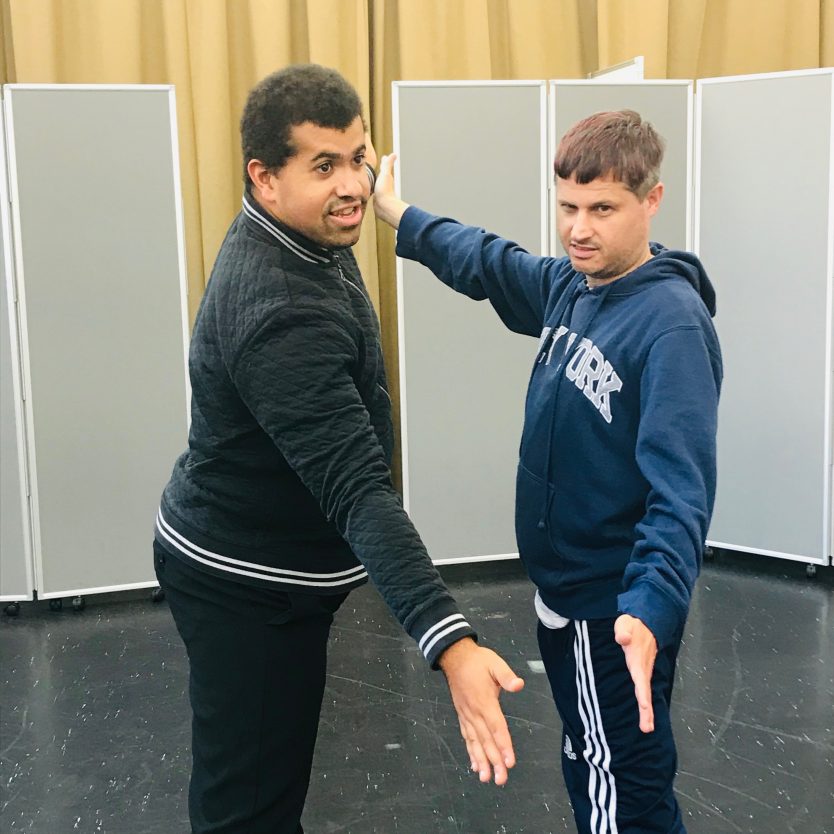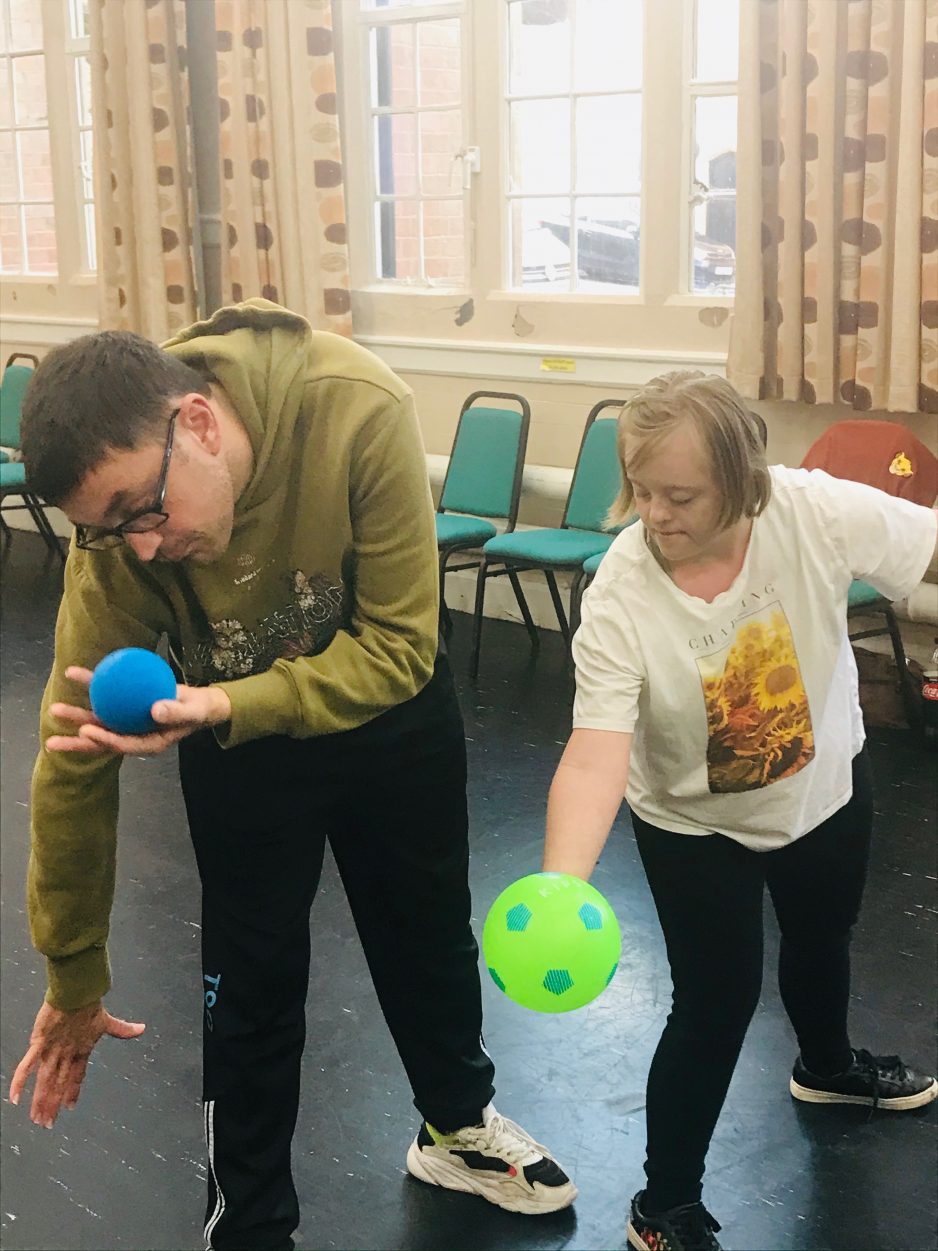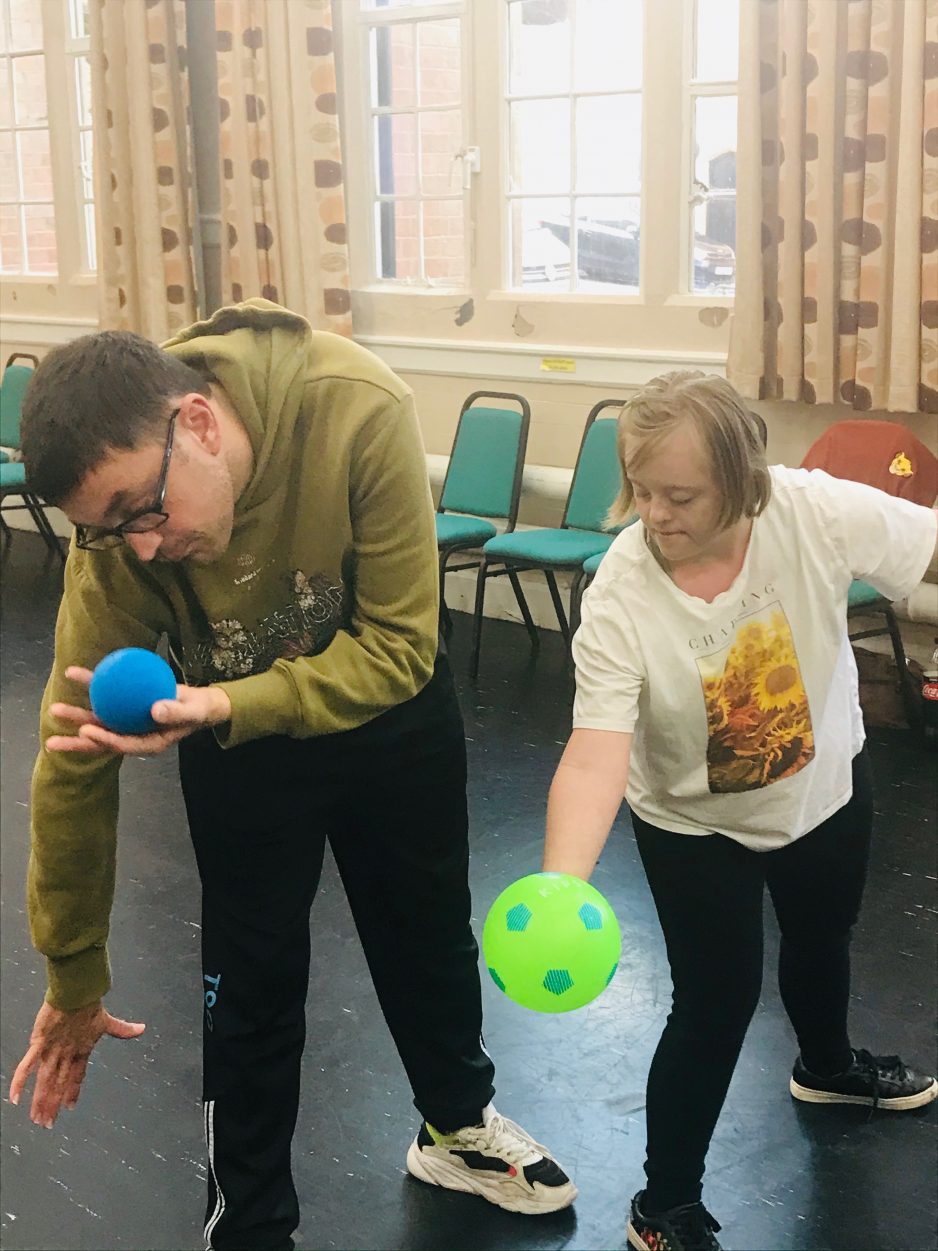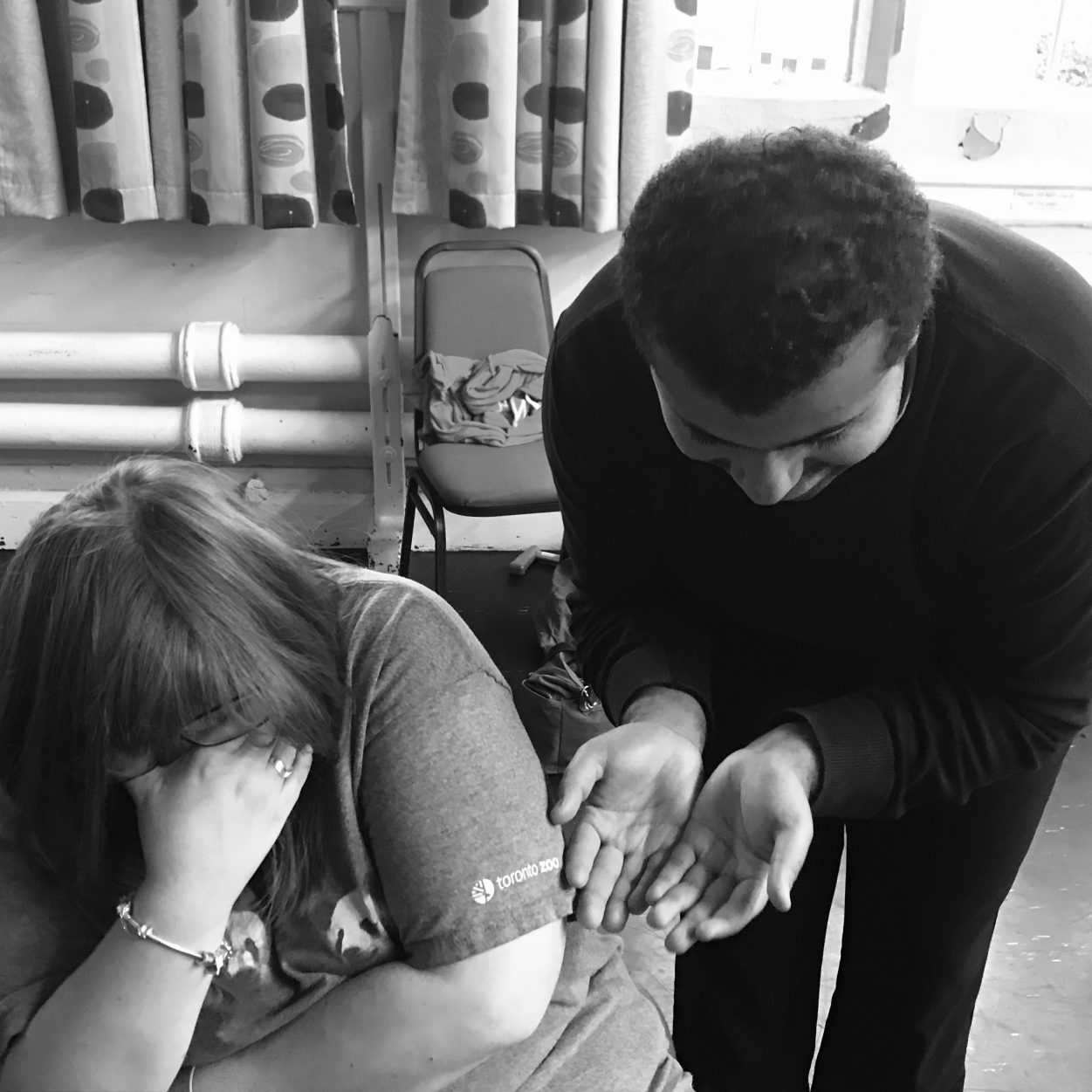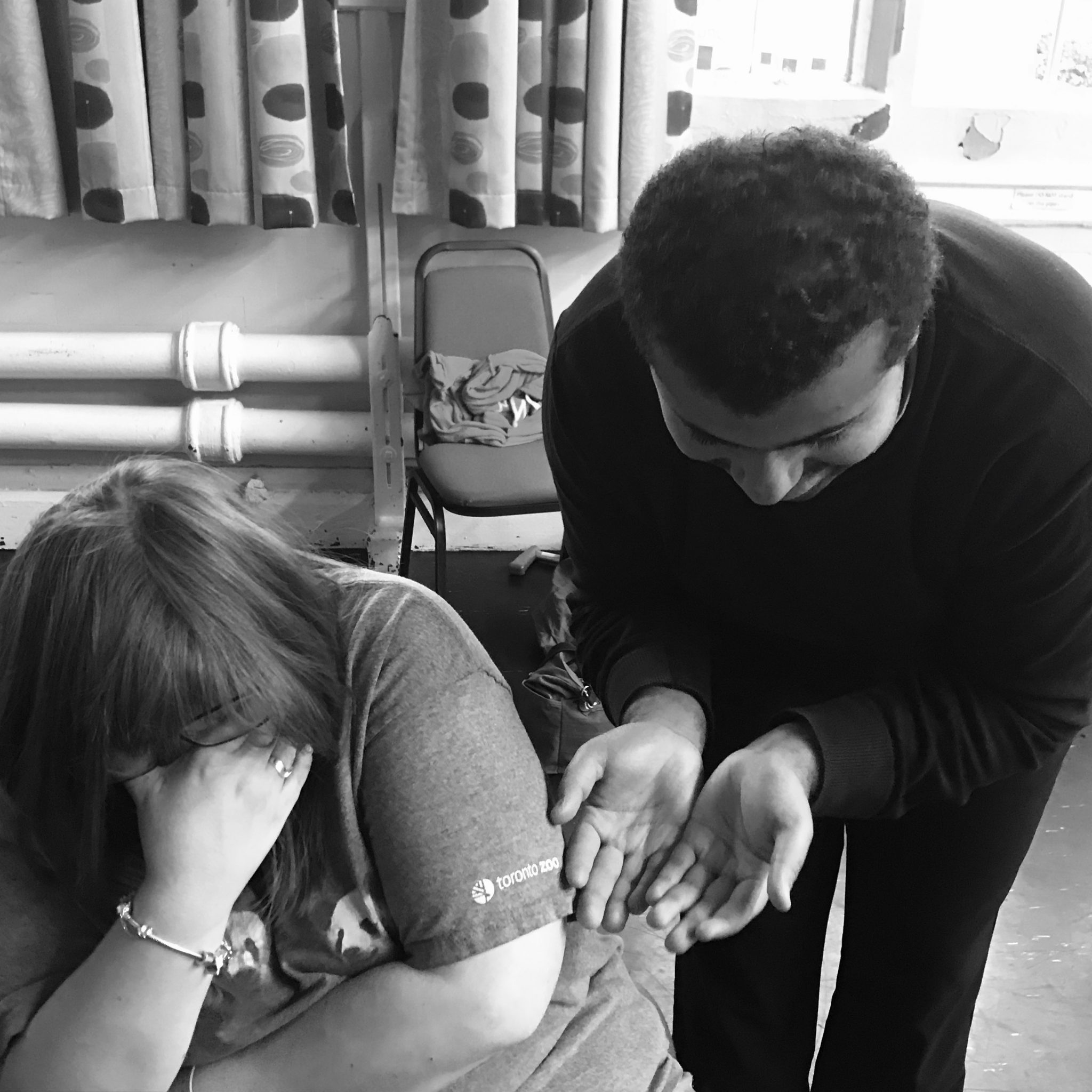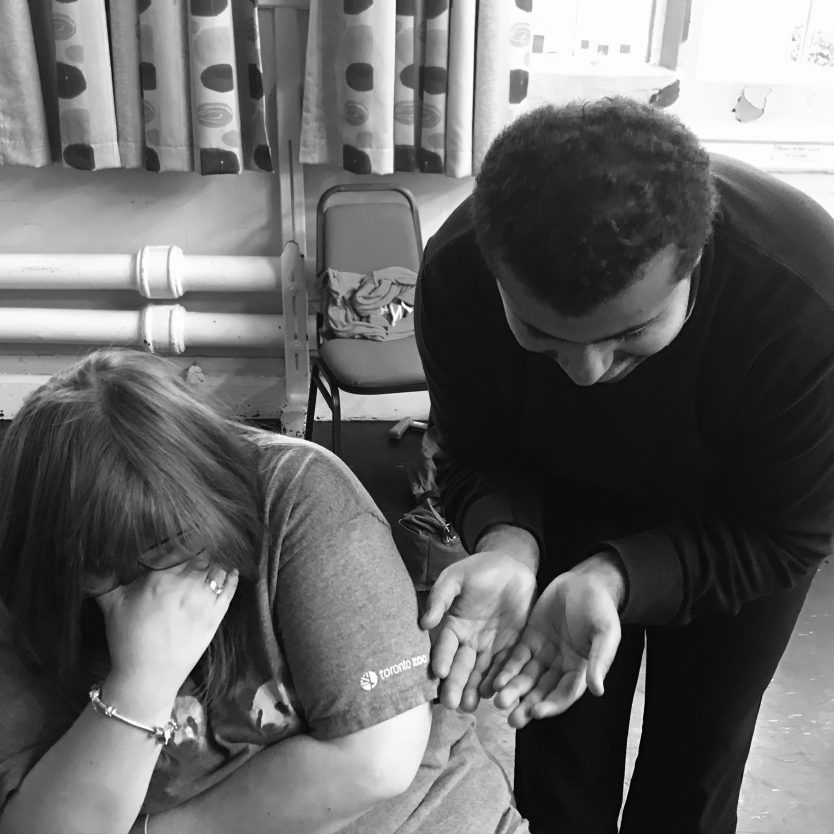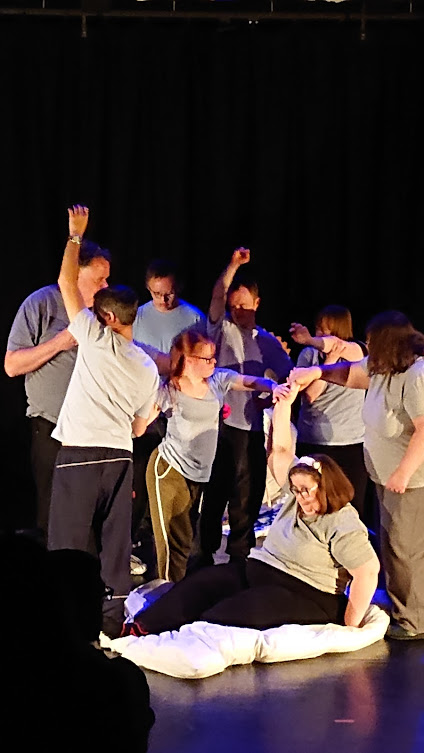 Recently we have been working on
A Marvellous Mystery Tour of Nottingham Landmarks
What is the Marvellous Mystery Tour?
The tour was made by us.
The idea came from us being based at the Playhouse and seeing the Sky Mirror every time we come to the Playhouse Platform sessions.
We created these audio stories from of our memories of visiting local landmarks. Some are real stories, some are imagined dramatic events.
You can listen to our stories or follow along using the Easy Read versions below.
Special thanks to Photosymbols for permission to use their images in our Easy Read packs.
We also created The Landmark Dance
This dance was created from the landmarks we used in our stories. We moved our bodies to reveal the landmarks, for Wollaton Hall we even became deer! Michelle's voice on the film guided the dancers through the landmarks. If you want to join in at home, you can choose any music you enjoy, and follow Michelle's voice as she list the landmarks of Nottingham.
Booking
To book, click 'Book Now' at the top of this page, or call our Box Office on 0115 9419419. We'd love you to join us.
Playhouse Platform is our theatre arts company for learning disabled adults and those on the Autism Spectrum. Sessions are led by Meander Theatre Company who work with the participants to develop individuals' theatre arts skills including performance, design, arts leadership and Front of House skills. These sessions will take place online. If you are not able to commit to a full ten week term, please contact the Box Office to discuss options. We are keen to find ways to offer spaces even for shorter periods of time where possible. This cannot be guaranteed but please do call for an informal conversation. For more information about Access at Nottingham Playhouse, click here or email participation@nottinghamplayhouse.co.uk.
Covid-19 Safety
Due to the ongoing nature of the Covid-19 pandemic, we are implementing various measures in order to ensure the safe and comfortable running of these sessions. If Government guidance changes and sessions need to take place online only, we'll get in touch with all bookers with an update.
What we'll do to keep participants and our staff safe and comfortable:
Strictly limiting Playhouse Platform capacity to allow for social distancing.
Providing multiple hand sanitisation points for participants to use.
Design Playhouse Platform to avoid sharing materials and equipment.
Ensuring enhanced and frequent cleaning throughout our building.
Providing up-to-date training for our workshop leaders.
Sending participants a reminder email with all they need to know, in line with the most up-to-date Government advice, a few days before Playhouse Platform starts.
 What our participants need to do:
Follow social distancing and Government guidance during Playhouse Platform.
If participants are showing any of the symptoms of coronavirus, or have been in contact with anyone that has the virus within 14 days of attending a session, they must not attend. Please let us know before Playhouse Platform starts so we can give you a full refund for any sessions missed.
Wear a face covering when moving generally around our building and in workshop sessions and other occasions when social distancing cannot be maintained, for example when it is not possible to stay more than 2m away from other participants.
Make sure they bring food and drinks each day to avoid leaving our site during breaks and lunchtimes.
If you have any concerns about Playhouse Platform, or if you would like to see the space where it takes place before you attend, please email participation@nottinghamplayhouse.co.uk.