read
NEWS: Shortlisted for Digital Culture Network Awards
3 March 2023
We are delighted to have been shortlisted for the Digital Culture Awards 2023 in the Digital Inclusion category.
The nomination came about from working with My Sight Nottingham in trialling Virtual Reality headsets. My Sight have been running a project called The Bigger Picture, which aims to introduce people with visual impairments to new technology and to alert venues to the benefits of making such technology available to its audiences, especially those who may currently feel that there is little to be gained by going to the theatre or other venues.
The Virtual Reality headsets in use for the trial.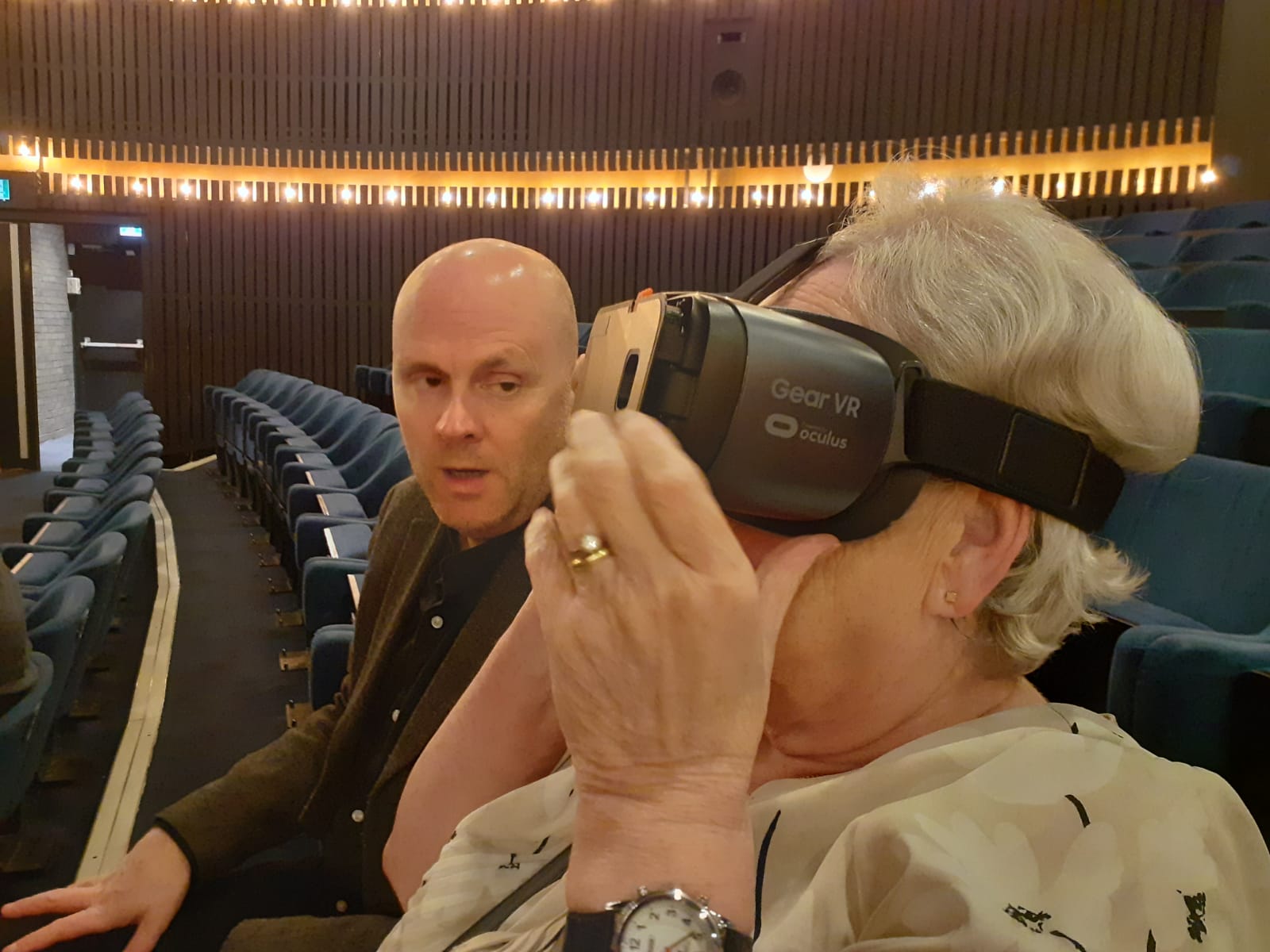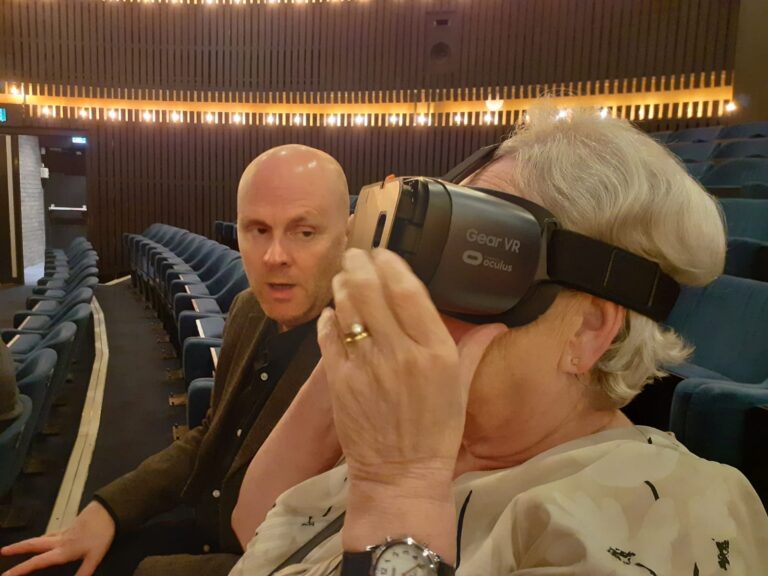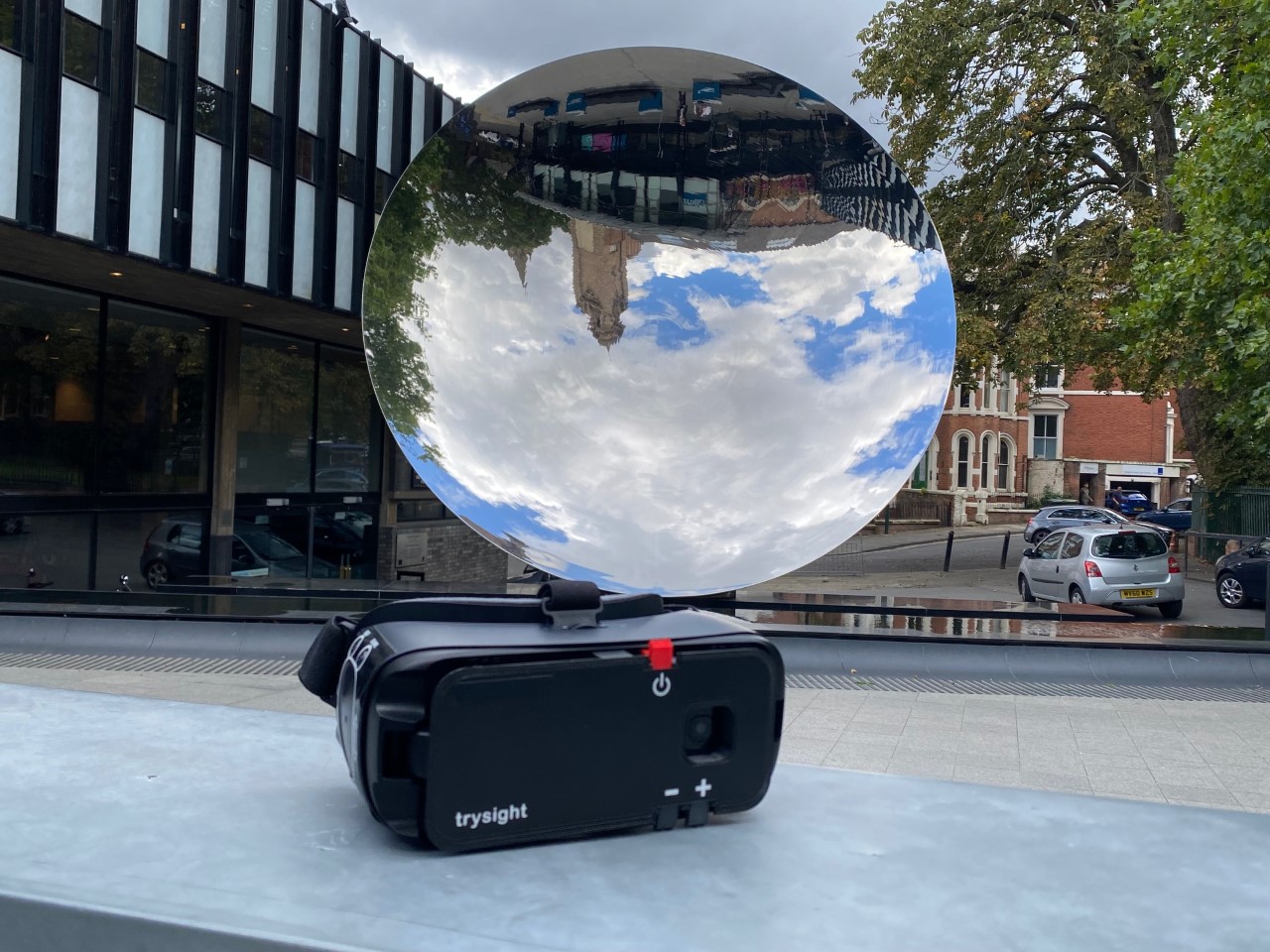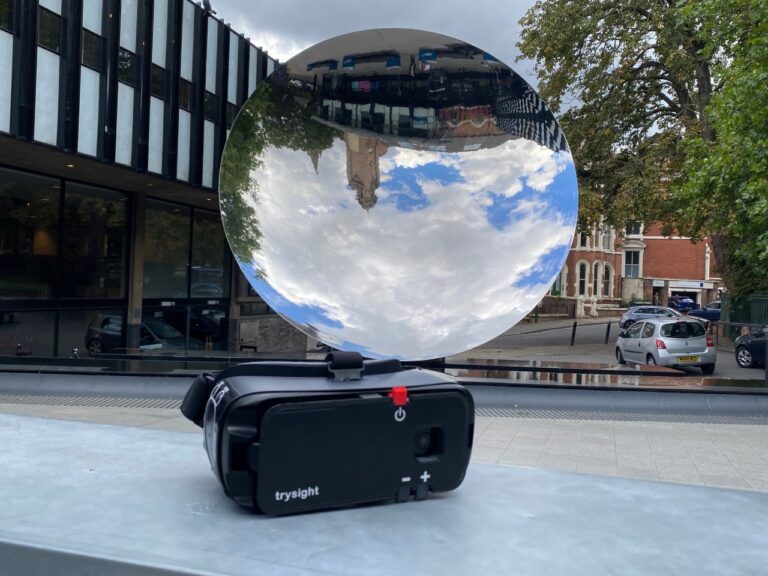 Following an initial meeting, one of My Sight's members, Joan, was invited to a performance of Shakespeare's 'Much Ado About Nothing'.  Joan has macular degeneration, no central vision and extremely limited remaining sight.  Joan was comfortable keeping the headset on for the entire performance and said: "I wouldn't have missed this experience for the world." Joan went on to explain that with the headset, she was able to see characters and props at the very back of the stage; she was also able to follow the play and identify which actor was talking, all things she would not have been able to do without the technology.
Whilst at the Playhouse, My Sight members were also invited to take part in one of our Touch Tours on the stage ahead of the performance.  The tour was given by members of the cast in full costume, and allowed the audience to see the set and props close up but also to touch costumes and props, the textures and weight of items helping convey more information. The cast also talked about their characters and how they would move on and off the stage, enhancing the experience of those who are visually impaired.
Nottingham Playhouse is committed to improving access for all and this is just one of the ways in which we are looking at improving our services.