read
NEWS: Playful set and costume design adds mischief and mayhem
19 June 2023
Ella Barraclough, designer for Twelfth Night, chats about her inspiration for the set and costumes.
"I talked to the Director Martin about his vision for this adaptation and it was very 'playful'! Historically, Twelfth Night was called the Feast of Fools, where conventions were turned on their heads and lots of mischief happened. Martin wants the cast to devise their own world through rehearsal, and they need a set on which they can explore and develop.
"We also want to emphasise the idea of recycling and re-using, that's where the idea of a 'junk-yard' type approach came from. It's also a bit 'pop-art' in that we've created abstract shapes that you gradually realise are a car bonnet or a washing up bowl.
"Because Twelfth Night has lots of musical references in it, I also wanted to incorporate the idea of musical instruments, so the climbing frame takes on the shape of a guitar, and there's a doorway shaped like a grand piano.
"This show is for all the family, and it's a laugh-out-loud comedy, so it was really important that the set felt fun too, hence the slides and the trampoline. Whether we can keep little people off them is another question!"
Ella's design ideas, from page to stage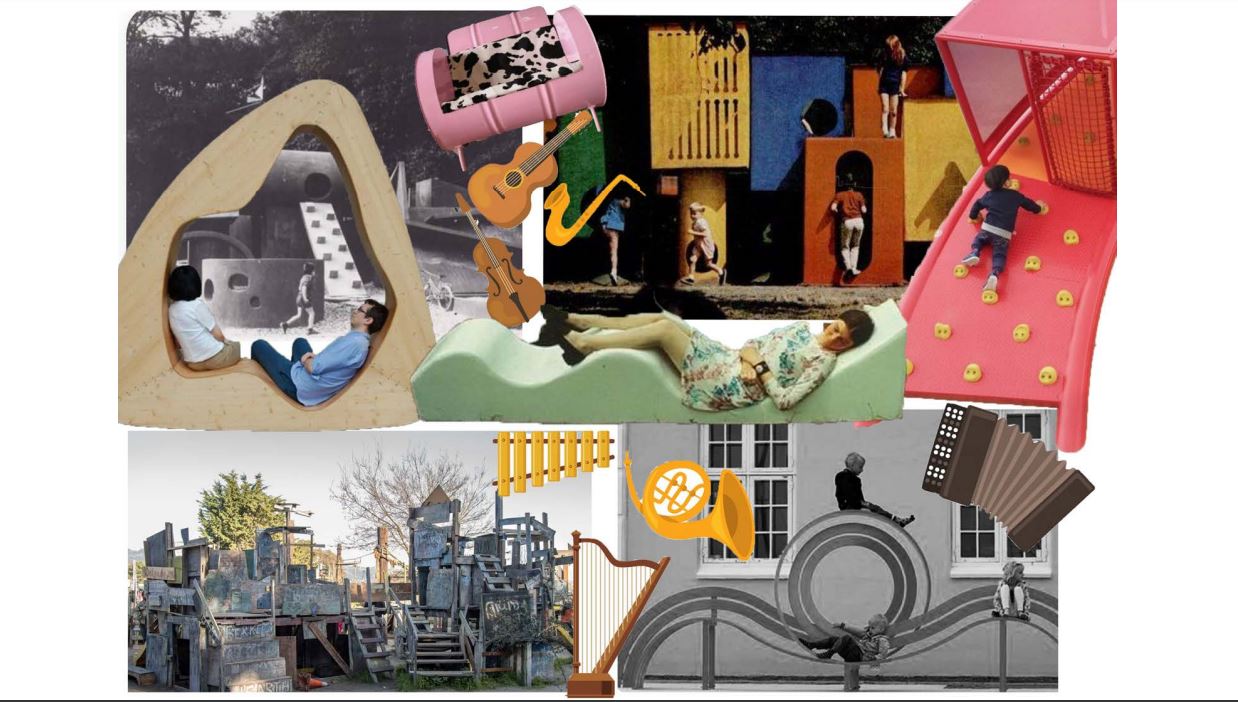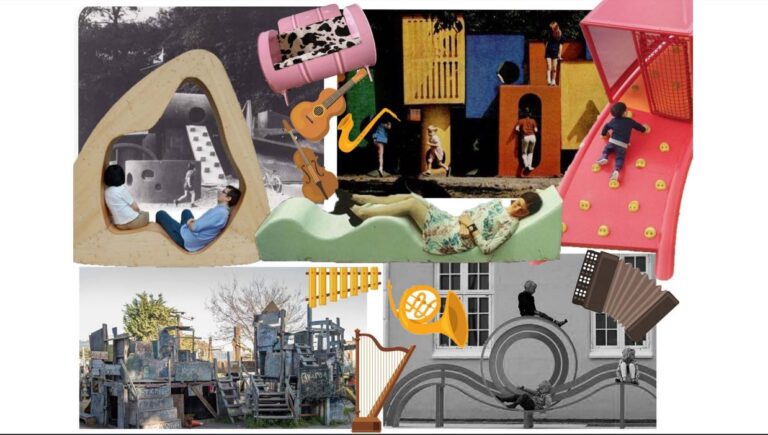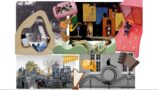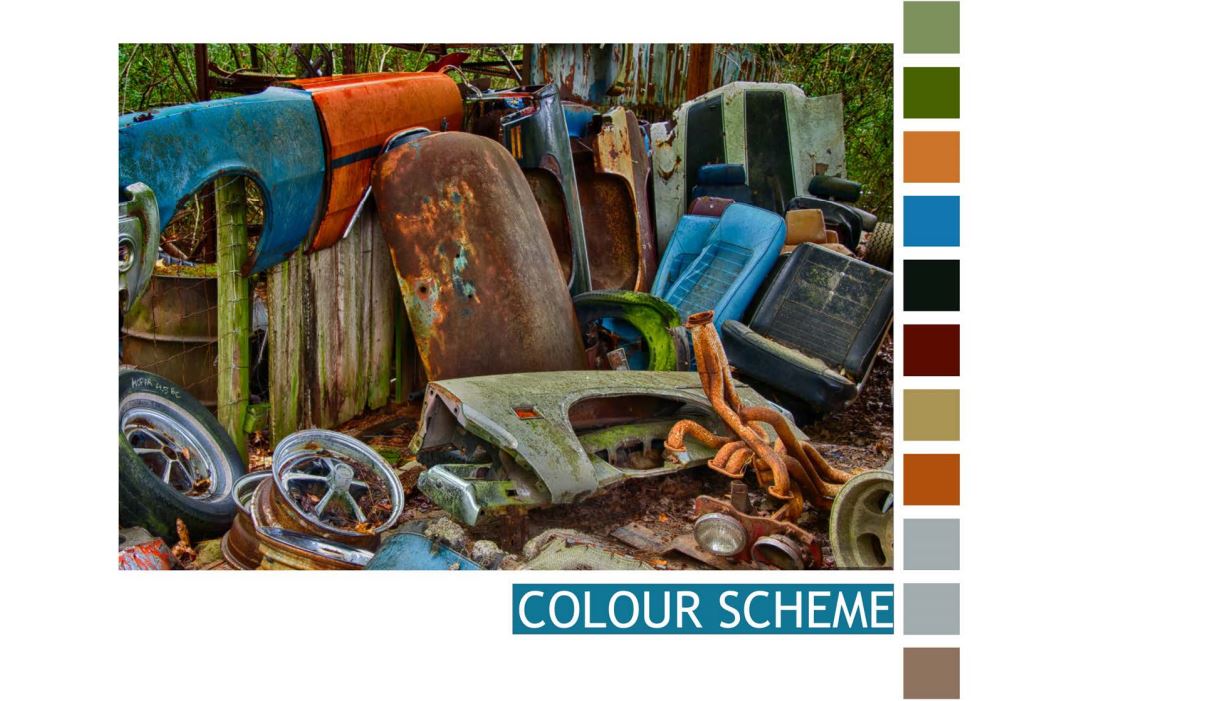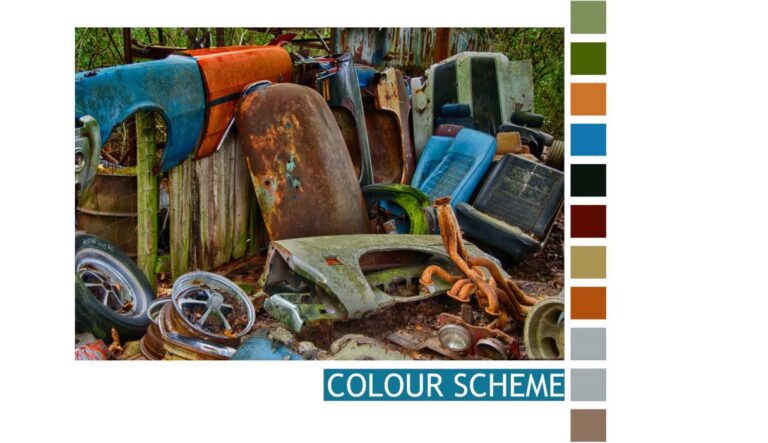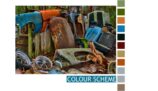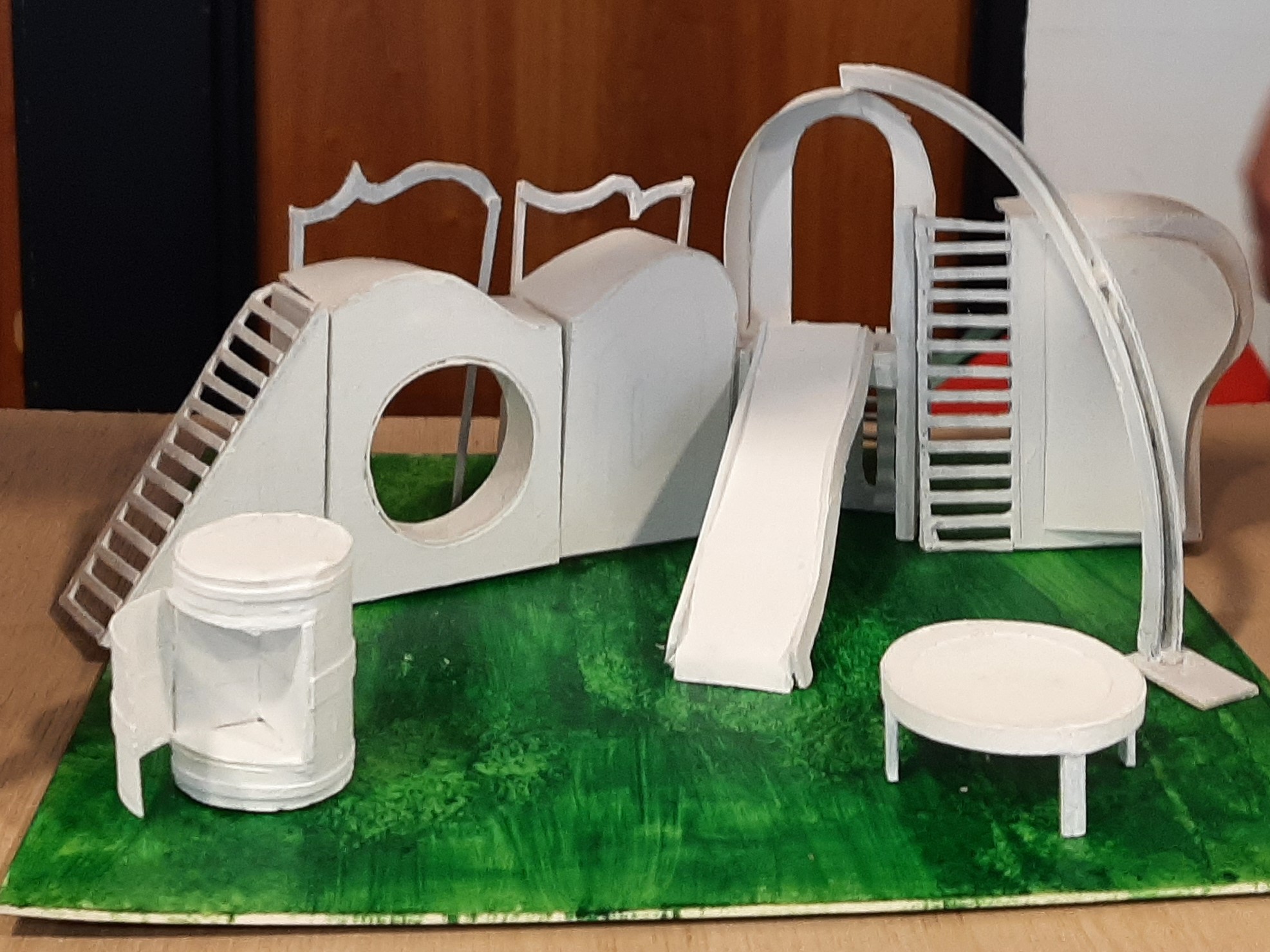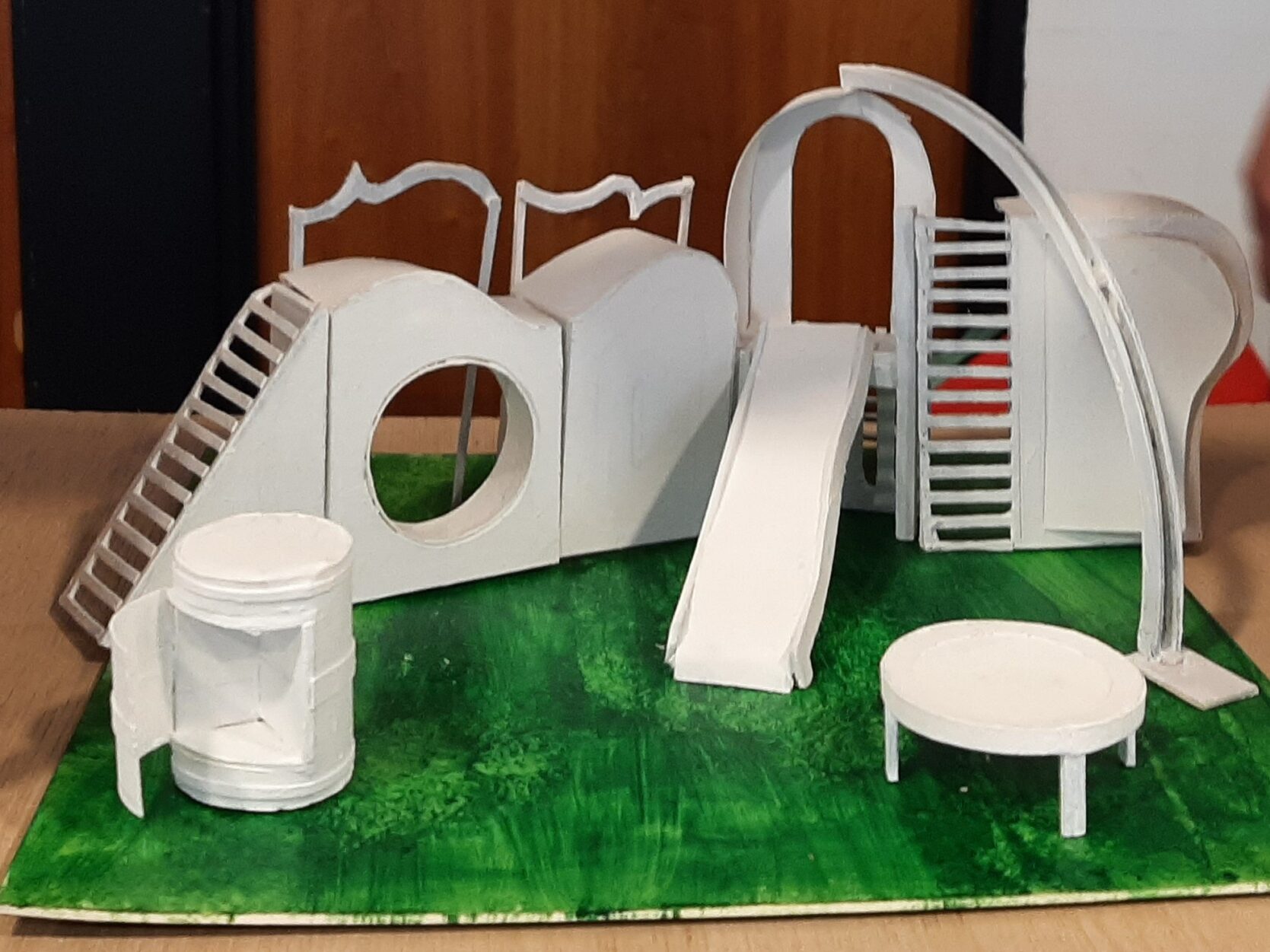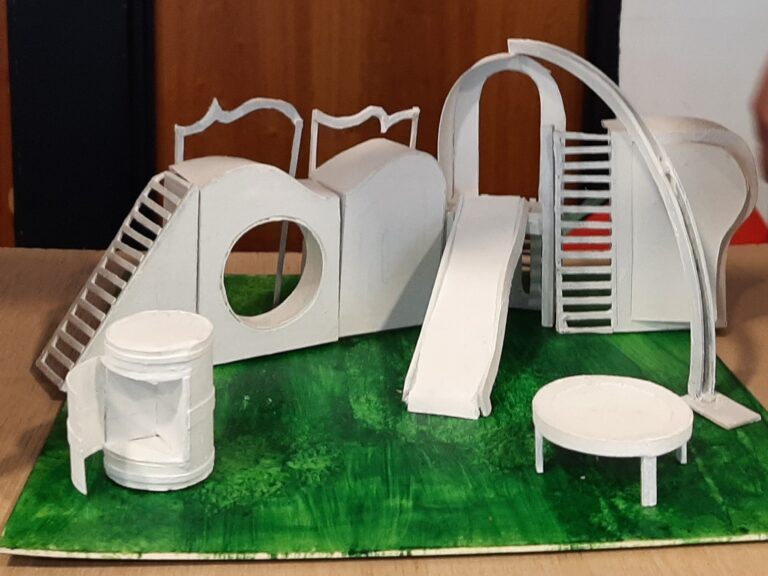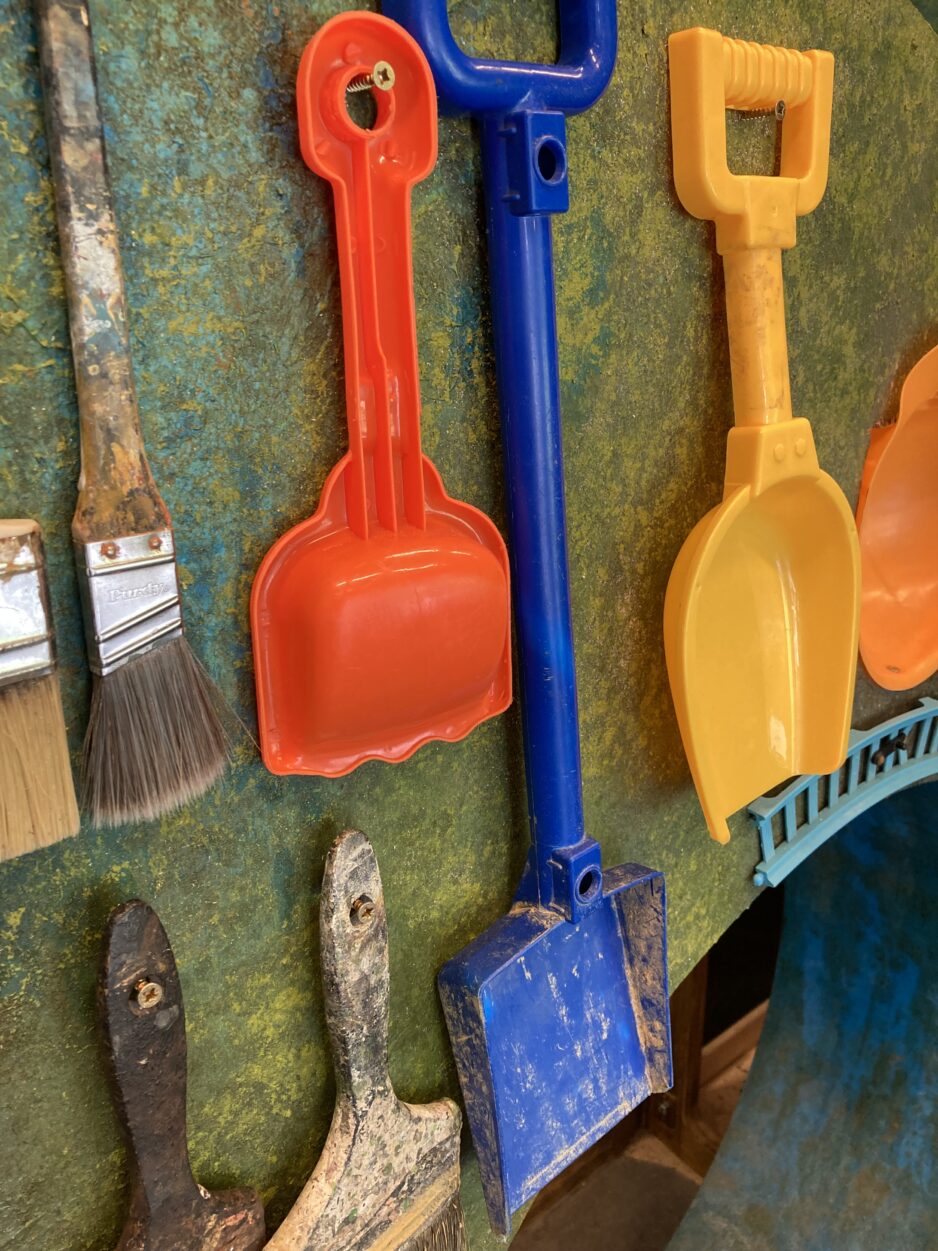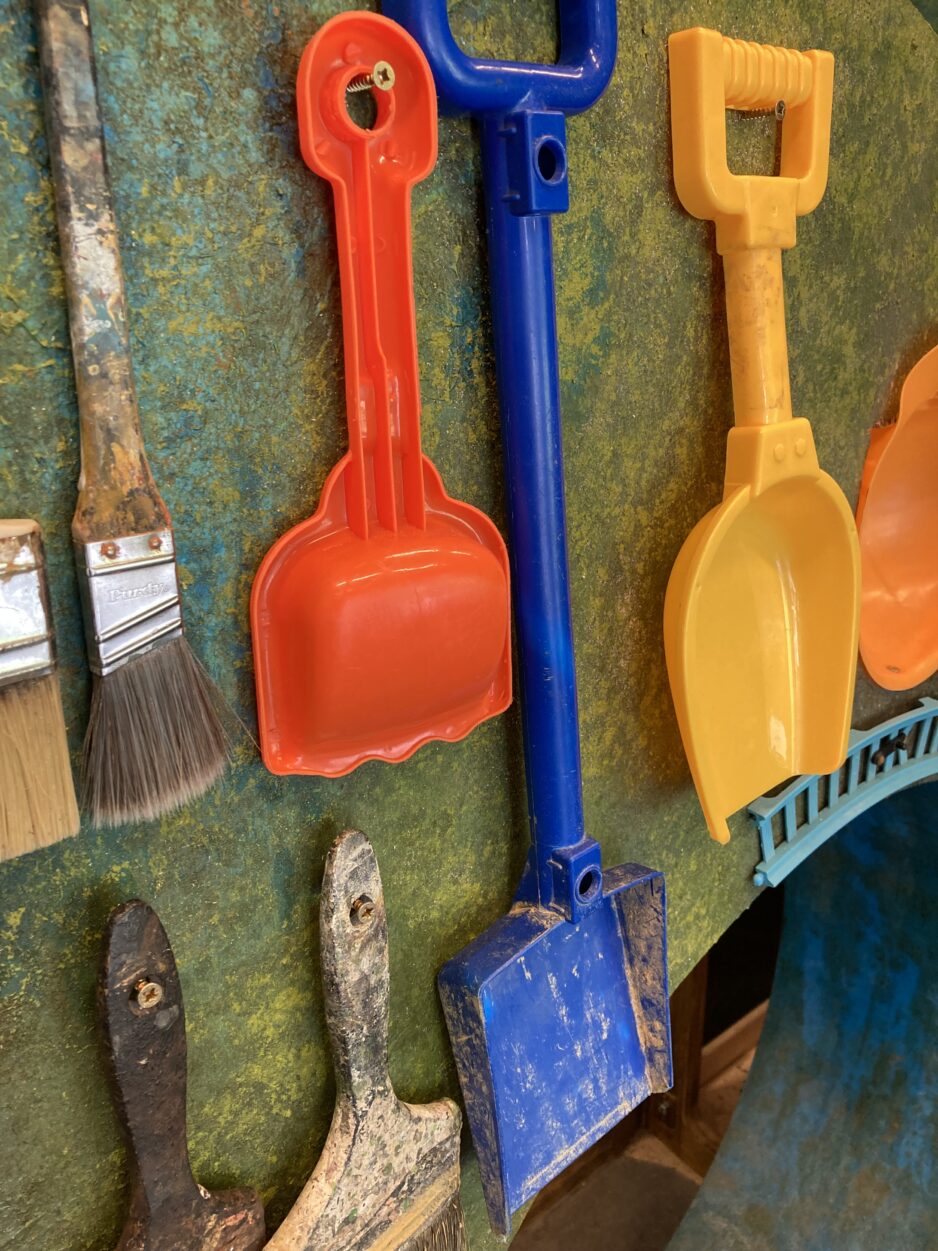 "With the costumes, I wanted a layered look, because each actor plays so many parts, they need to be able to switch easily between characters with the minimum of changes. We've not bought anything new. First of all, we went through the Nottingham Playhouse costume stores to see what we could re-use. Anything else we needed, we bought from second-hand shops. Sometimes we like the print of a jacket, but use the cuffs and details on something else. It's sort of Vivienne Westwood meets 80s junk.
"I did a Theatre Design degree at Nottingham Trent University. Before that I was an art technician. I did a bit of costume dressing, I was always putting on exhibitions and making things. But doing the degree really helped me understand all the elements of being a designer. I won the Playhouse Prize the year I graduated, and then designed Little Red Riding Hood in the Neville Studio, so that was a great start.
"I'm really excited to see it all come together with the cast."