read
Jack and the Beanstalk: Focus on Design
20 May 2021
As we share our production of Jack and the Beanstalk once again, we find out more about its Designer – Nottingham Playhouse Prize winner Gemma Caseley-Kirk.
A version of this blog was first published by NTU in December 2020. 
Gemma Caseley-Kirk is no stranger to the theatre. As an actor, alumna of Nottingham's Television Workshop, and part of theatre company Major Labia, Gemma has a wealth of experience of making and enjoying the performing arts. She discovered set design whilst making her own work and she chose to study at Nottingham Trent University in 2017.
The BA (Hons) Design for Stage and Screen (Design for Theatre and Live Performance) course that Gemma attended has a longstanding partnership with Nottingham Playhouse. Over the years, it has created many exciting industry based projects for undergraduate designers, and the Nottingham Playhouse Prize has been one of the most successful. Led by course leader Helen Davies, 3rd year students are invited to prepare a White Card and Finished Model for a chosen text. They submit these to the Playhouse's Artistic Director and Production Manager, as set designers would in reality. The selected winner goes on to receive a paid commission to design for the Christmas Show.
Helen highlights the benefits of taking part in this competition: "The students get to work with established directors and creatives, conceiving, collaborating and presenting design work for the main stage speculatively which enables them to test out their creative expertise prior to leaving the course".
Martin Berry, Head of Participation at Nottingham Playhouse, agrees it is a positive project: "The Playhouse Prize is a wonderful way to work in partnership with NTU. Each year we really love seeing the talent and creativity of so many students, and it is always enjoyable to feedback on their work and ideas. Quite often this will be the graduate's first professional contract in the industry, an exciting prospect for them, but also a chance for the Playhouse to support someone as they take the first steps in their creative career."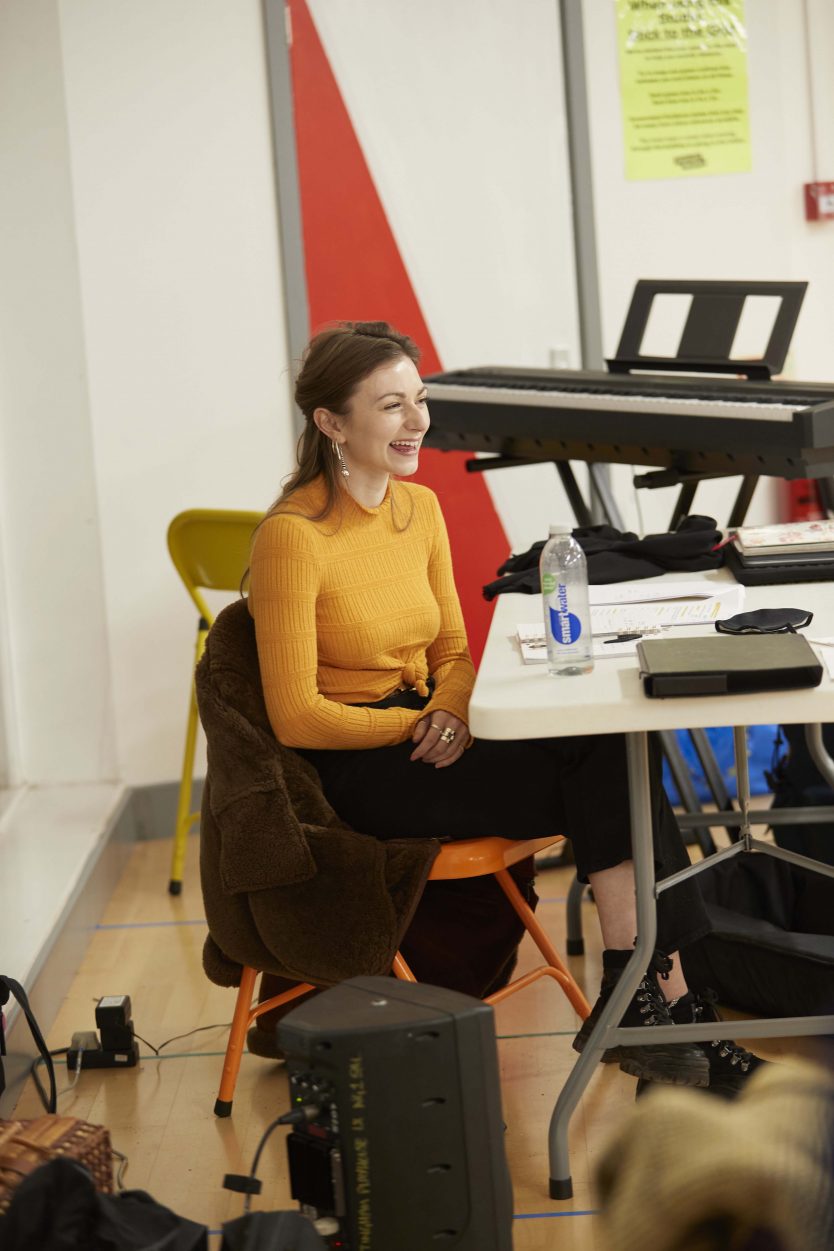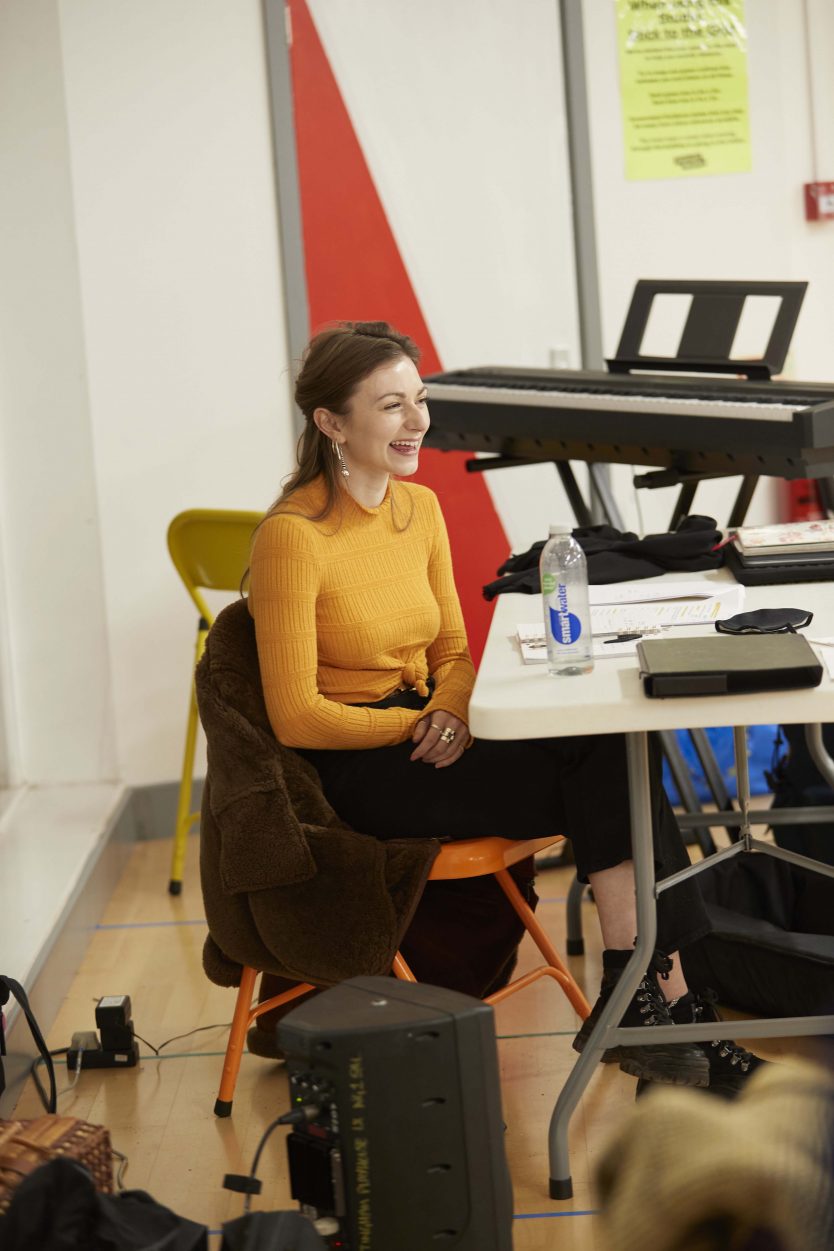 As the Prizewinner, we commissioned Gemma to create the set for Jack and the Beanstalk. As well as telling Jack's story, Gemma has needed to consider the logistics of COVID-19 restrictions, meaning actors cannot be closer than 2 metres; they cannot touch the same props or the same pieces of the set.
Gemma enjoyed her first professional set design experience and appreciated the positive feedback she is got from the Playhouse team. She says her studies at NTU prepared her very well providing a solid practical base for her new career. Working on the show has added to this giving valuable experience particularly about understanding and negotiating the parameters of her role and developing working relationships.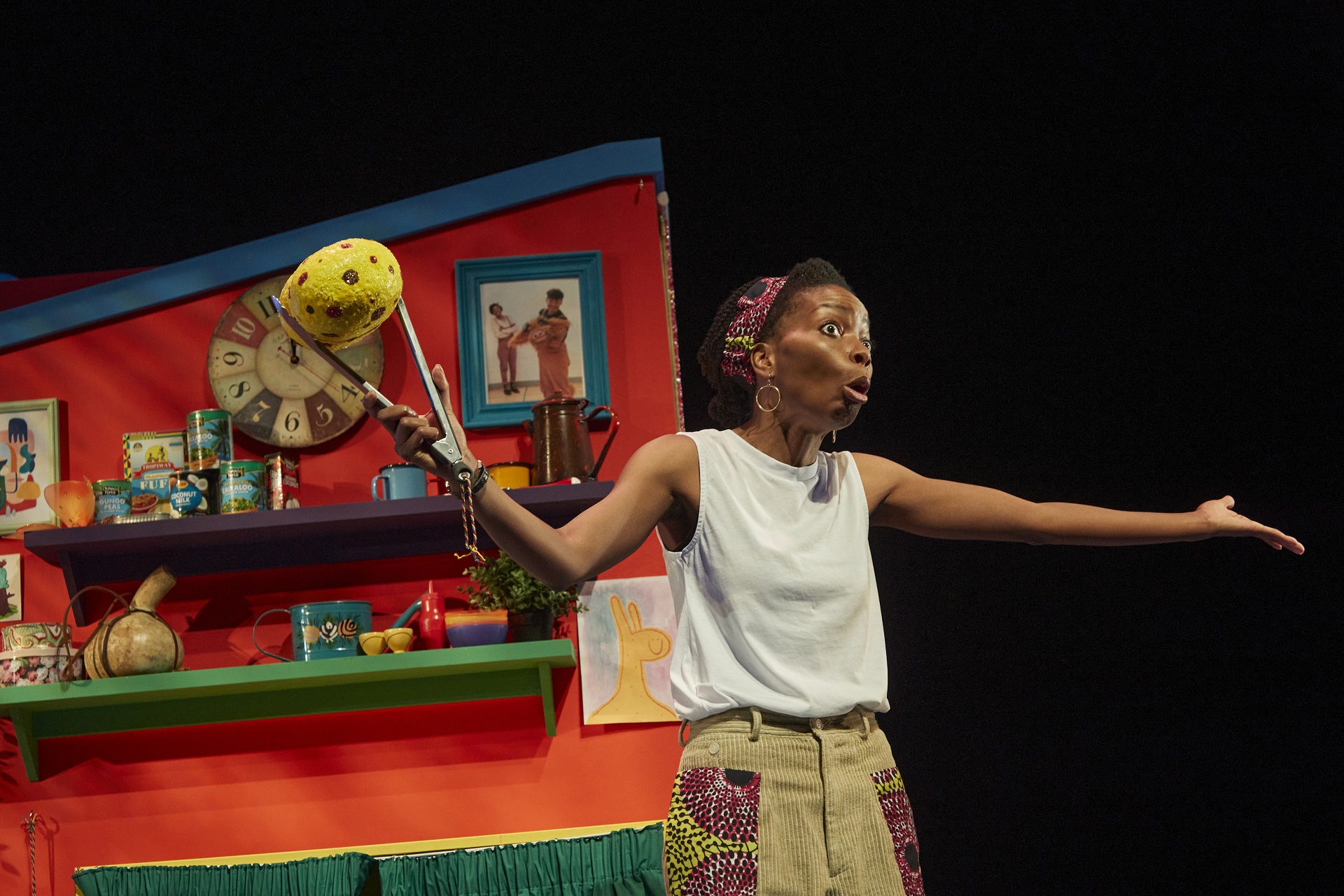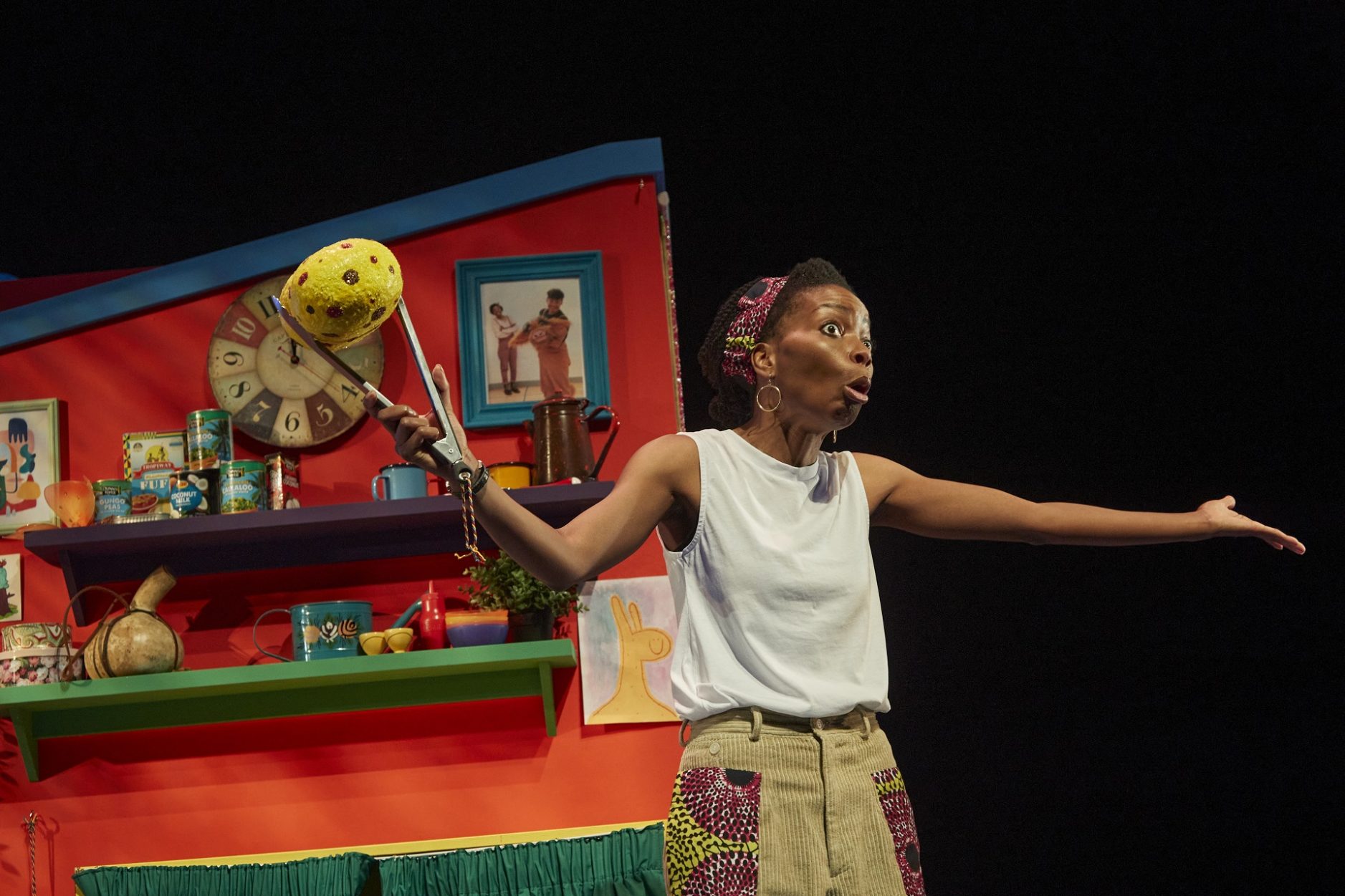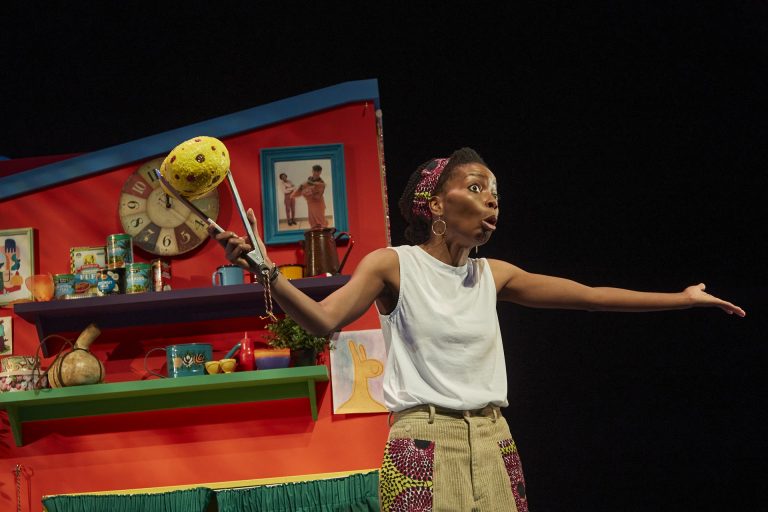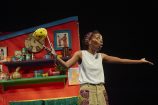 Gemma takes her inspiration from art installations and real life, as well as the prompts within the script. For Jack and the Beanstalk, she has created a colourful, clutter-full family home for Jack and his mother, and has designed the Beanstalk as a kindly, homemade patchwork character. Gemma hopes children in the audience are excited, and moved by the optimism and kindness in the play. For Gemma, 'the magic of the theatre is a wonderful thing' and she is thrilled to be sharing her passion with new audiences.
Trina Haldar, the show's Director, tells us; "It's been a real joy to work with so much local talent when creating Jack and the Beanstalk. It is especially great that the Playhouse is able to support a graduate theatre designer like Gemma Caseley-Kirk. We feel lucky to have a design that is so wonderfully magical and really helps bring the writing to life."
Jack and the Beanstalk is available to watch On Demand until 28 May 2021.