Enter the great Dick Whittington Woodland Joke Competition!
5 October 2022
Are you under 16 and always cracking jokes?  Would you like to hear your joke performed live on stage?  If so, we've got just the competition for you!
We've teamed up with The Woodland Trust, who are supporting this year's Pantomime alongside sponsors Nottingham City Transport, to run a competition to see who can come up with the best woodland-themed or tree-related joke!
The most TREE-mendous joke will be shortlisted and judged by our esteemed judging panel:
John Elkington, our legendary Pantomime Dame and expert joke-teller
Adam Penford, Artistic Director and writer and director of this year's pantomime (he won't let just any old joke in his script!)
Cressida Cowell,  Woodland Trust Patron, and author & illustrator of How to Train Your Dragon, Wizards of Once and Which Way to Anywhere
Karl Mitchell, Director of Fundraising, The Woodland Trust
Competition Rules
Write a tree, or woodland-themed joke – this can be any joke featuring a tree or other woodland flora/fauna and animals,
To enter via social media, simply share your joke in a post (make sure it's set to 'public' so we can see it!), include the hashtag #woodlandwhit and tag us @nottmplayhouse.  You will probably need the help of a parent or guardian to do this, especially as most social media channels legally require you are 13 years or over to have a profile. Alternatively you can enter using the form below,
The winner will receive the incredible honour of having their joke performed in every performance of Dick Whittington, the Playhouse Pantomime. They will also receive:
A family ticket to see Dick Whittington(in person, or On Demand)
Ice cream at your seat, if in person
A sweet hamper supplied by Treat Kitchen
A Panto goodybag
A native tree to plant from the Woodland Trust
Signed programme from the Dick Whittington cast
Printed and signed page of the script, which features your joke
The competition runs from 10 October – 17 October 2022
Entrants must be 16 or under.
For full terms and conditions see below
Enter Now
Judging Panel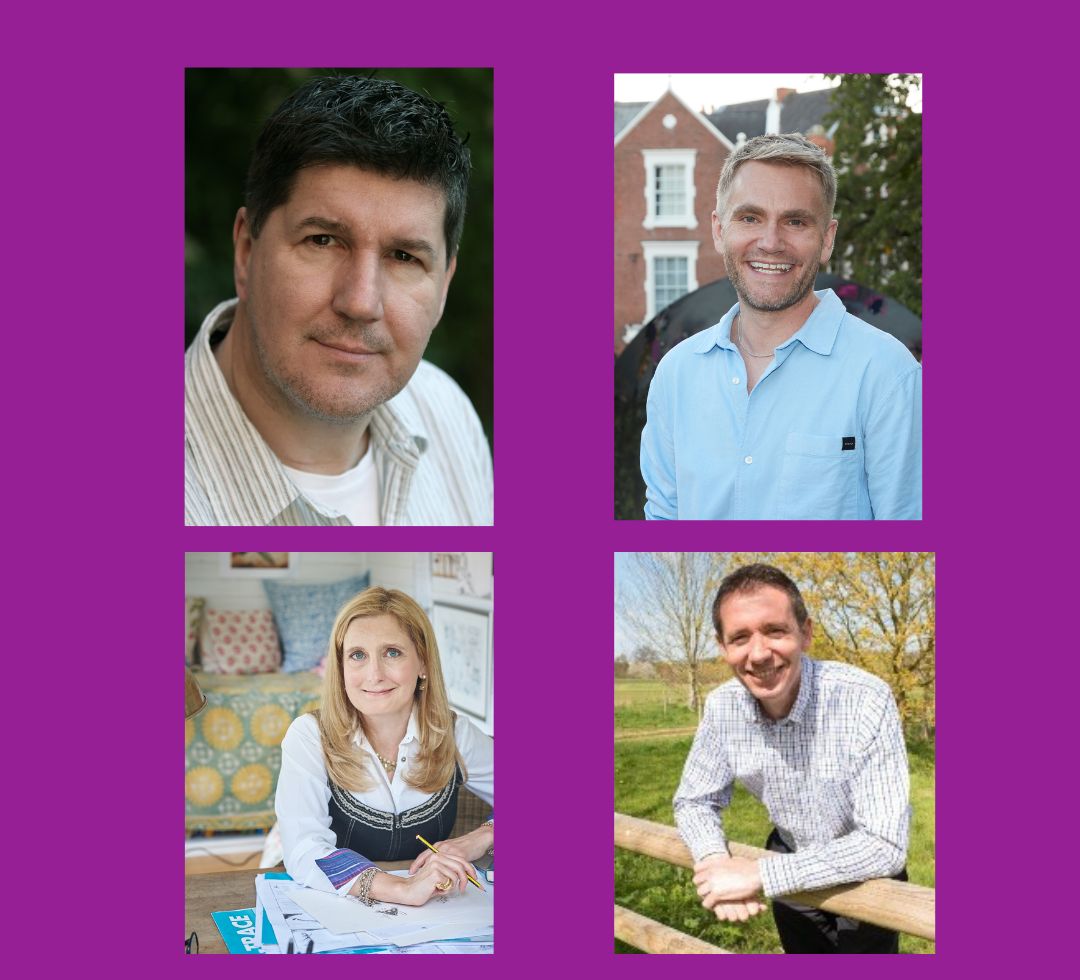 TREE JOKE COMPETITION TERMS AND CONDITIONS
1. Entrants are requested to send in a "tree, or woodland-themed joke" i.e. any joke featuring a tree or other woodland flora/fauna and animals. The winning entry will have their joke featured in this Christmas's Nottingham Playhouse pantomime.
2. The competition is open to anyone in the United Kingdom aged 16 or under
3. Entries can be submitted on behalf of a child or a young person by UK residents aged 18 years or over holding parental responsibilities for such child or young person, except employees of the Promoters, their families, agents or any third party directly associated with administration of the competition.
4. Only one entry per person is permitted.
5. The competition is free to enter and no purchase is necessary.
6. Incomplete or incorrect entries and entries received after the closing date will not be considered.
7. The opening date for entries is 08:00 on 10 October 2022. The closing date of the competition is 23:59 on 17 October 2022. Entries received after this time will not be considered.
8. The Promoters accept no responsibility for entries not successfully submitted or received due to technical difficulties.
9. The winner will be notified by email using details provided at entry, within 14 days of the closing date of the competition.
10. Details of the winner may be published on the Nottingham Playhouse website and social media. Participants can choose to take part in post-competition publicity or remain anonymous.
11. If you choose to see Dick Whittington in person, your family tickets are not valid for performances on Saturday 10 December, Saturday 17 December, Saturday 14 January and not between period 23 December – 1 January inclusive.
12. Participants are deemed to grant the Promoters a perpetual, royalty-free, non-exclusive, world-wide licence to use, reproduce, modify, adapt, publish, translate, create derivative works from, distribute, perform, display and exercise all copyright and publicity rights with respect to your entry, and/or to incorporate your entry in other works, in any media now known or later developed for the full term of any rights that may exist in your entry.
13. Participants indemnify the Promoters with regard to any claims, loss, or damage made by a third party and any associated costs, which arises as a result of the content of your entry or its use by the Promoters.
14. The Promoters are under no obligation to acknowledge the participants on any publication of their work however the Promoter will aim to do so whenever practicable.
15.The decision of the Promoters regarding any aspect of the competition, including the selection of the winning entries, is final and binding and no correspondence will be entered into about it.
16. Participants are deemed to have accepted and agreed to be bound by these terms and conditions upon entry. The Promoters reserve the right to refuse entry, or refuse to award the prize to anyone in breach of these terms and conditions.
17. The Promoters reserve the right to hold void, cancel, suspend, or amend the promotion where it becomes necessary to do so.
18. Insofar as is permitted by law, the Promoters, its agents or distributors will not in any circumstances be responsible or liable to compensate the winner or accept any liability for any loss, damage, personal injury or death occurring as a result of taking up the prize except where it is caused by the negligence of the Promoters, its agents or distributors or that of their employees. Your statutory rights are not affected.
19. Personal data supplied during the course of this competition will only be processed as set out in these terms and conditions and the Promoters Privacy Policy https://www.woodlandtrust.org.uk/privacy-policy/ and https://nottinghamplayhouse.co.uk/privacy-policy/
20. The Promoters will collect and store the names, photos and contact details of all participants and use such data for the purpose of conducting this competition and related publicity as described in these terms and conditions.
21. The competition will be governed by English law and entrants to the competition submit to the jurisdiction of the English courts.
22. The Promoters of this competition are The Woodland Trust, a charity registered in England (No. 294344) and in Scotland (No. SC038885), whose registered address is at Kempton Way, Grantham, Lincolnshire, NG31 6LL, and Nottingham Playhouse Trust Limited, Wellington Circus, Nottingham, NG1 5AF.