read
BOAR: A Preview with Creator Lewis Doherty
19 May 2021
We've been chatting to our Creative Associate Lewis Doherty to find out a little more about his Beast Trilogy, staying creative in lockdown, and what he wants to hear from the audience during our live BOAR Q&A this May.
For those who don't know your work – what is BOAR about?
Without ruining the plot too much, BOAR tells the epic adventure story of two orphaned, bloodthirsty rogues set on a mission to save the King's daughter from an evil dragon with the help from a thief and a less than helpful Prince. BOAR is a homage to '80s and '90s fantasy adventure films like Willow, Dragon Slayer, and Legend. It uses all those familiar tropes of the genre to tell an epic blockbuster style story live on stage.
How would you describe your one-man-show style?
Physical, filmic, and funny. In the show I take on over 40 characters, make 90% of the sound effects, and mime every single prop… and there's even a dragon! Small in scale but big in ambition – we create epic stories live on stage.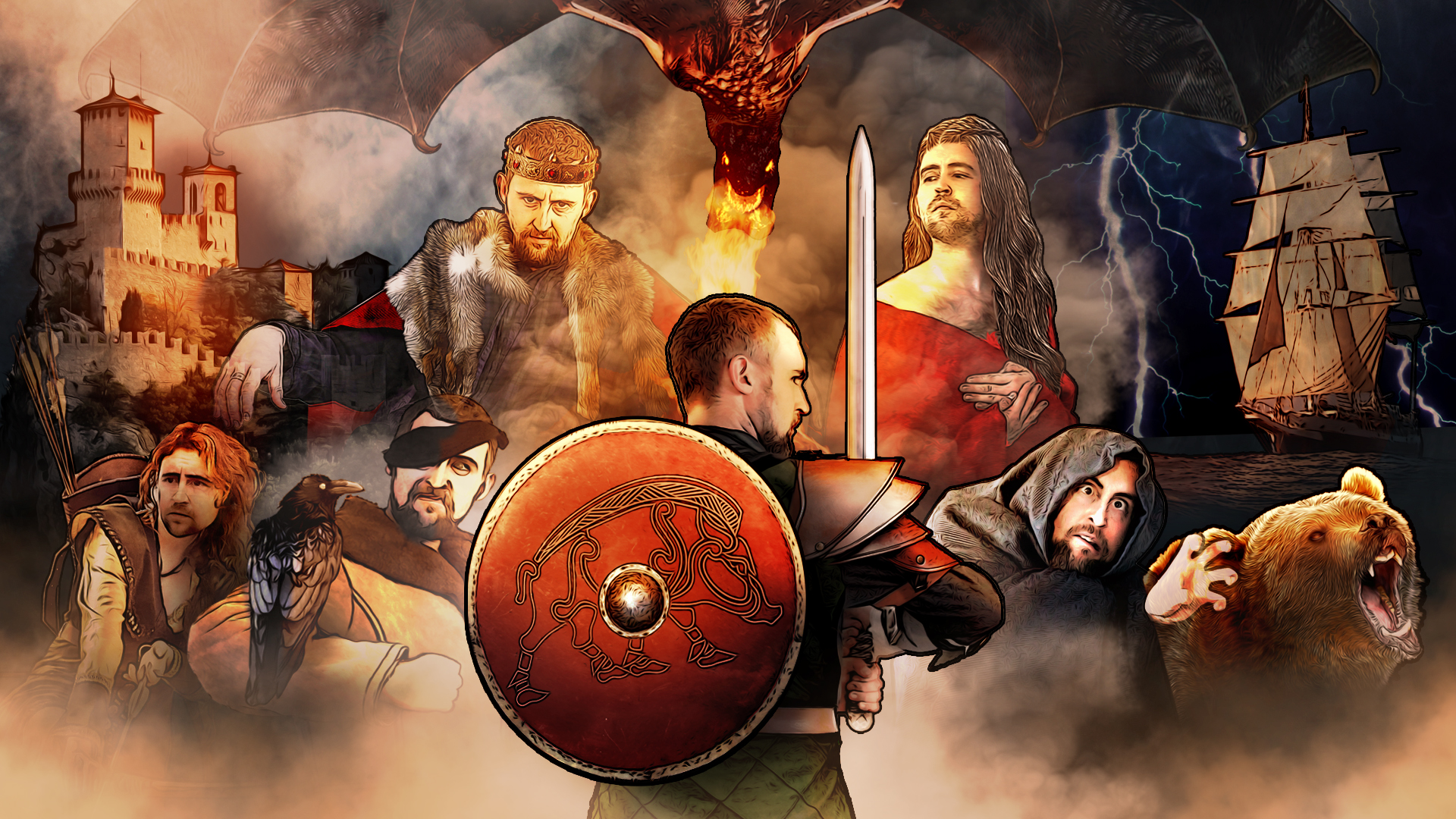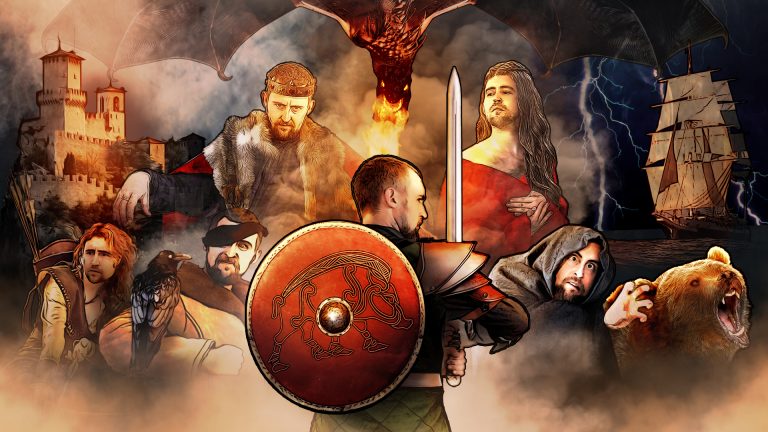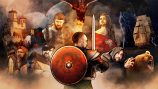 Obviously, this is part of your Beast Trilogy… can you tell us a little about the first instalment (WOLF) that was featured in our Unlocked Festival, and what can we expect next? 
WOLF was my first ever solo show that began its life as a 30 minute work in progress at VAULT Festival, London. Since then it has become a critically acclaimed and award winning show.
In terms of what happens next we've got some really exciting news to announce for the final instalment of the trilogy (HAWK) so watch this space and keep your eyes on our social media channels.
Excitingly this will be the first show to have a live audience at Nottingham Playhouse since last autumn – are you feeling the pressure?
No. Bring it on! It's so exciting to be the first show back with a home crowd, it's been a while since I've performed live and I can't wait!
…and, how does it feel to have your work live streamed?
It's great people from all over can access the show. But nothing beats being there live.
You're also hosting a Q&A with the audience afterwards – what makes a good question, what are you hoping people want to talk about?
I think the best questions come from a place of genuine curiosity about the work and me as a performer. All questions are valid so don't be afraid to ask. I can't promise I'll have the answers, though!
Finally, how have you stayed creative during lockdown – what projects have you been working on?
I ended up creating two audio series based in the fictional worlds of my two solo shows. Shadow City Chronicles is set in the world of my first show WOLF and had episodes supported by In Good Company. The Book of Skadi is set in the world of my second show BOAR and was commissioned by The Brewhouse Theatre & Arts Centre, Taunton. Both are standalone series that are loosely attached to the stage show plots. So there's no need to worry about which one you see or listen to first. You can listen to the podcast from wherever you get yours from.
I've also spent some time doing weekly livestreams playing video games and chatting with an audience live on Twitch. I've enjoyed using it to channel my creative energy into. Video games are one of the main influences of my work so I try to play a wide range of genres that inspire my shows. Currently we're playing a sci-fi horror game based on the Alien franchise, and a medieval fantasy adventure game called The Witcher. You can join me for my weekly twitch streaming at twitch.tv/beasthouse.
Lewis Doherty is an East Midlands based actor, writer and theatre-maker. He is the Creative Director of production company BEASTHOUSE, and has wowed critics with his shows WOLF and BOAR, which have enjoyed sold out runs at the Edinburgh Fringe as well as successful UK tours.