Join Nottingham Global Roots Festival for a unique celebration of music from all over the world.
'Global Carnival' is the festival's theme for this year, and all artists reflect this theme perfectly, with each performance drawing on rich musical cultures.
Closing the event will be the award winning group, The Dhol Foundation, who combine intricate classic Indian music with exciting rhythms from around the globe. This will be an exciting DJ led performance, featuring Indian dhol percussion.
Also joining the 'Global Carnival' line-up is Gambian kora harpist and Griot, Sefo Kanuteh and his band. Sefo is an exquisite musician and will be showcasing his new album Adouna, meaning 'world'. Whilst drawing upon traditional West African music, Sefo is also a pioneer in exploring new and innovative ways of presenting his music with a Western twist! 
The festival's third act is Nottingham-based popular duo KaBen. The group combines aspects of jazz, soul, Latin and R&B to produce a sublime musical creation. 
Tickets for this event are free, thanks to support from Arts Council England. Please only reserve a place if you are certain to attend. In the event that tickets need to be cancelled, please call our Box Office on 0115 941 9419.
Visit the festival's social media to keep up to date with their events and workshops: 
Facebook: /Nottinghamglobalrootsfestival
Instagram: @nottinghamglobalroots
Website: lwarts.uk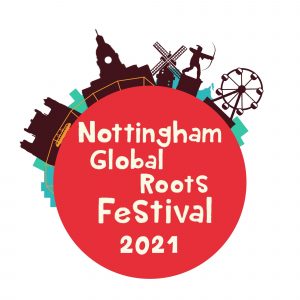 Gallery