In this Creative Writing course we have fun and inspire creativity, using a variety of methods to stimulate our writing – reading, writing (in class and for homework), sharing/listening, giving and receiving feedback, and revising our work.

What will I learn during the autumn course?
During the autumn term you will:
· look to different stimuli and your own life-experience, for creative writing inspiration
· write and share your own writing
· read and reflect on the work of published writers
· learn elements of craft and practice techniques
· undertake exercises to apply what we learn
Who is the course for?
Anyone over the age of 50 who wants to explore their creative writing skills, whether you're an improver or a beginner wishing to build confidence.
We believe that theatre should be for everyone and always ensure our building and sessions are accessible to all participants, removing any barriers to participation. Find out more about Access at Nottingham Playhouse here and please tell us if there is anything further we can do to ensure our sessions are accessible for you. You can get in touch at participation@nottinghamplayhouse.co.uk.
Do I need to bring anything?
You need only bring along pen and paper (if you'd like to bring your own), a 'give it a go' attitude and your good self.
Are there any additional costs?
Everything is included in the course price and we'll provide any additional materials.
Can I try it first?
Yes, we offer a free taster session for anyone who would like to try before they buy. You can book for a taster session my emailing tickets@nottinghamplayhouse.co.uk and one of our team will get back to you as soon as possible.
Course Leader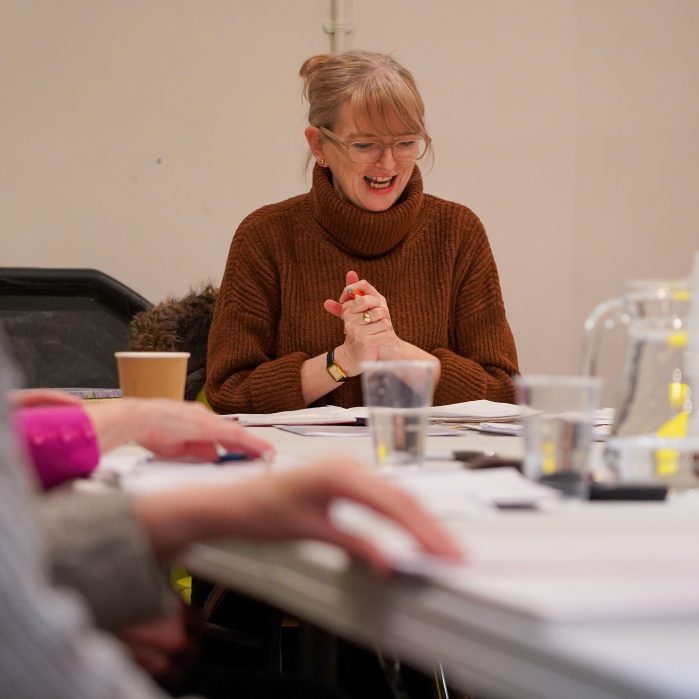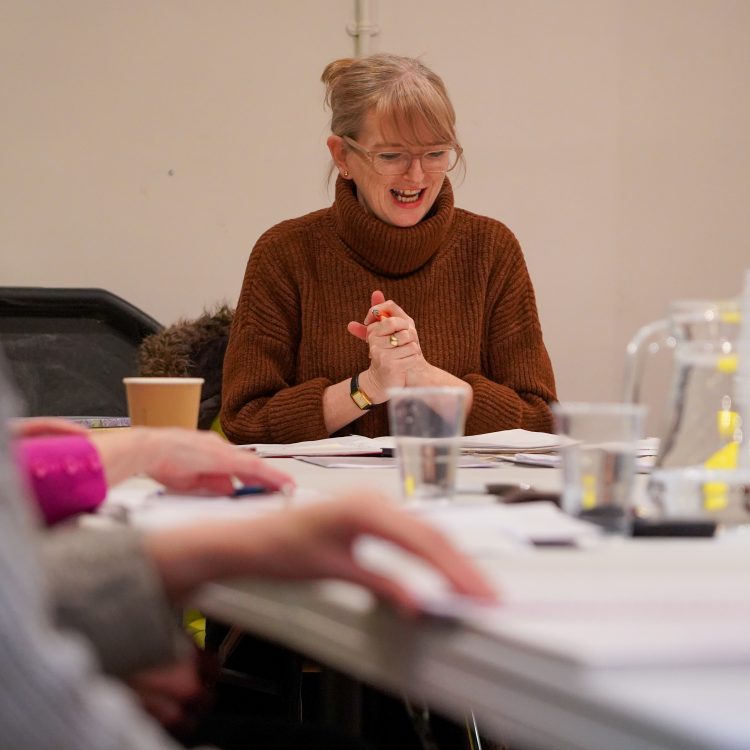 In 2021 Maggi celebrates 5 joyous years of facilitating creative writing with Playhouse Encore.
Formally trained in psychology, education, and health & well-being (UK & Australia), Maggi brings her passion for the written word to an exploration of the creative writing process & the crafting of short-form story in particular (but not exclusively!).
A published cartoonist, with a medal for tap-dancing, she believes creative outlets are essential to a fulfilled life and she particularly enjoys using different stimuli (artefacts, published works, nature, artworks etc) to inspire beginners and improvers to discover & develop their own creative writing talents in a supportive environment.
Covid-19 Safety
When attending in person, we want you to feel confident that you'll have a great time and by following the guidelines, everyone – participants and our team alike – can enjoy fantastic theatre experiences together again. Click here for the most up to date information on our safety measures. Sessions for this course are in person, however if you would like to attend on Zoom please email participation@nottinghamplayhouse.co.uk